1. Beaches-Beautiful fine sand beaches.  I love it when my bare feet sink in the sand. My favorite is the Valdevaqueros and Bolonia Beaches.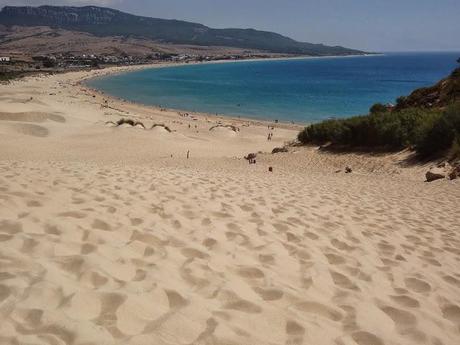 Bolonia Beach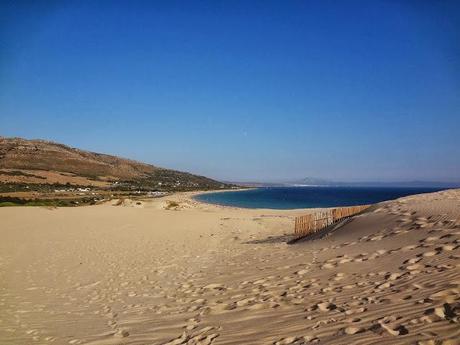 Sand dunes at Valdevaqueros
2. Tapas-  Andalucia is said to be the origin of tapas.  We did get great tapas in Tarifa.  My favorite place in town is Bar Frances.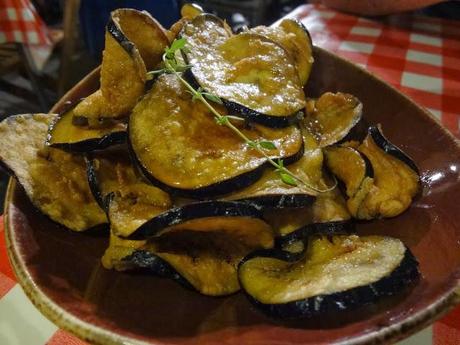 Eggplant with honey at Bar Frances.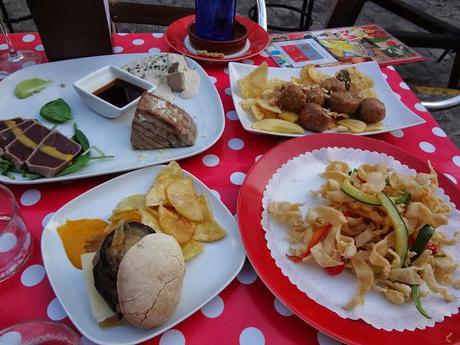 Tapas at Lola.  Ruta de la Tapas Tarifa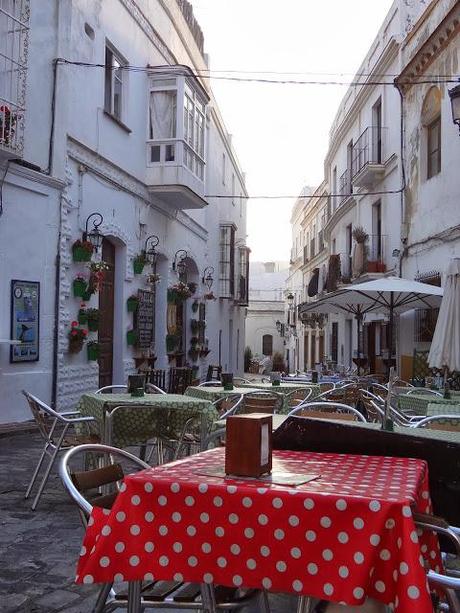 Ruta de la Tapas, Tarifa, Spain
 3. Windsurfing- Before Tarifa became a kitesurfing mecca, it was a windsurfing one first.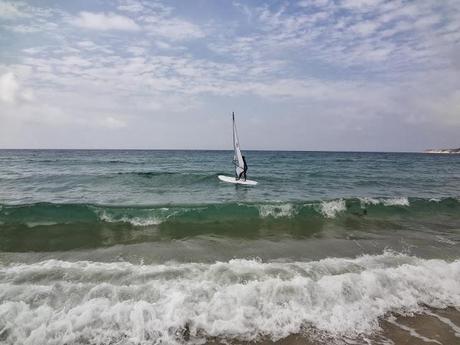 Me learning how to windsurf.  Look at the waves!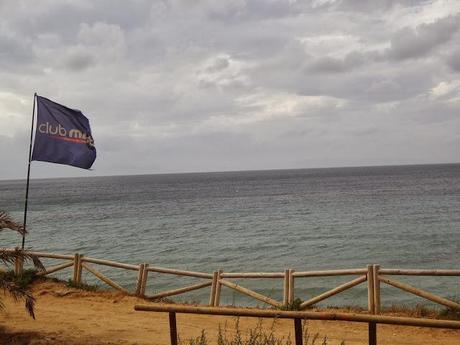 I took a course at the Club Mistral near Hurricane Hotel.  They also have a branch at the more popular Valdevaqueros beach
4. The beach bar of Dos Mares Hotel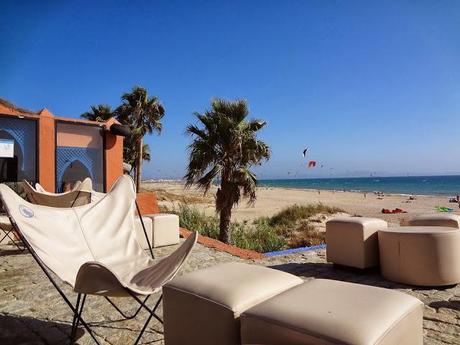 Best view ever at the Dos Mares Chiringuito.
5. Kitesurfing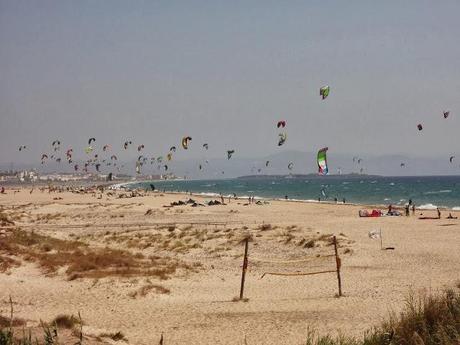 6, Mojitos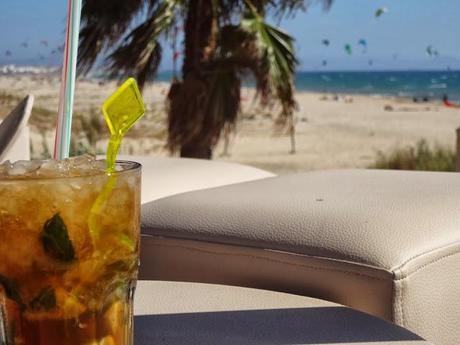 They know how to make great mojitos in Tarifa.
7. Steaks at Vaca Loca - Best steak I have eaten in Europe.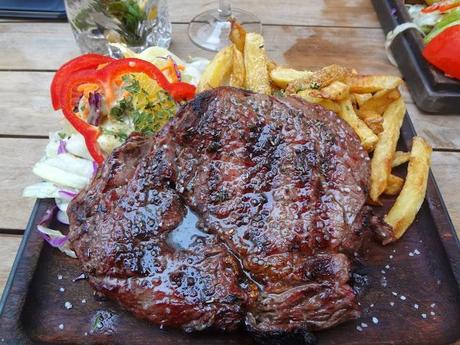 Possibly the best steak in Europe