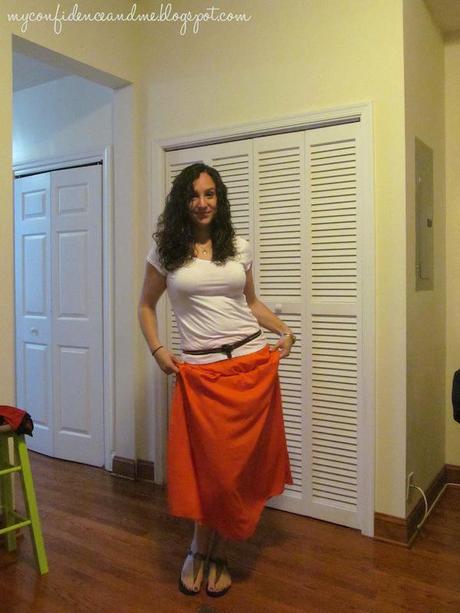 Thanks, Pantone, for announcing this color as color of the year. Now orange is on my radar and every time I see it, my mind screams want! This is not good. But I guess, as summer is on it's way in, bright orange is perfectly fine. After all, it technically does have a place outside of Halloween!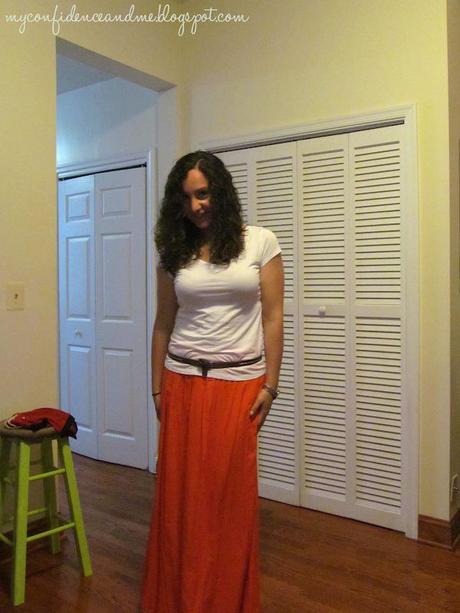 Because it's so bright, I'm being really careful to pair this skirt with neutrals, so I'm not too overwhelming as I walk down the street. Unfortunately, I'm not big on neutrals, so this should get really interesting.
But, I recommend you get some orange in your life. It's happy.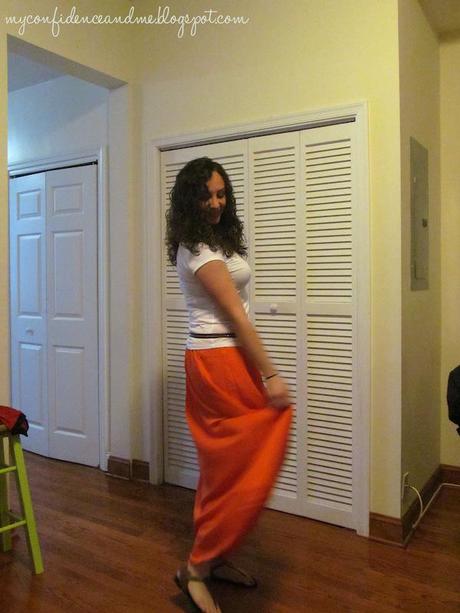 Shirt and Skirt: Loft (similar shirt, skirt)
Belt: Banana Republic
Shoes: Steve Madden via DSW (similar)