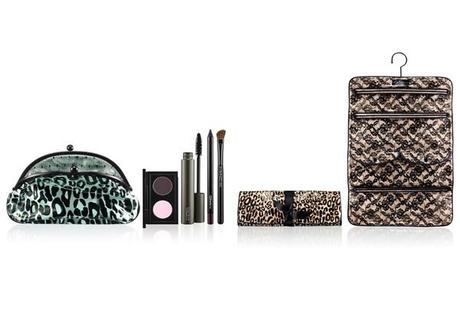 MAC Fabulousness Collection with Liz Goldwyn
Though I have used just 2 or 3 products from M.A.C. but I can't deny that I am a fan of M.A.C. It's simple because almost more than half of the world (who knows MAC) are fan. There has to be something that people are talking about this beauty brand the most. But I like M.A.C. because of one more reason and that is collaborating with new people around who are making a difference in the world in many terms. I consider ILLAMASQUA to be another artistic makeup brand that comes up with artistic makeup form.
So, I had to talk about M.A.C new launch in collaboration with
Liz Goldwyn
(
Queen of Cool - Google came up with this when I searched her name
) . I swear to God I did not know know about her until I read about M.A.C. new launch. But now I know and damn! I am researching on "Queen of Cool".
So, for your interest, I'll make it quick for you. MAC  and Liz Goldwyn team has collaborated to make exclusive bags.
"
Available in stores from October 25 to December 20, the three-piece Fabulousness line features a brush bag, party clutch, and hanging bag stuffed with MAC cosmetics. Lingerie expert Goldwyn turned to her own lingerie collection—including laces, nets, and a pair of vintage leopard-print panties—for design inspiration, culminating in pastel satin and leopard—and lace-print plastic details
." [as read on
fashionetc.com
]
Price:
$39.50 to 49.50
Available
- b/w October 25 to December 20, in stores
Other MAC Collaboration of year 2012 were: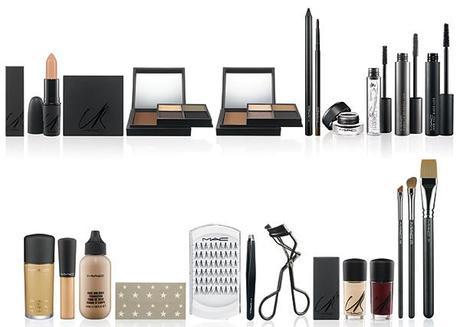 September 2012 - MAC Collaboration with Carine Roitfield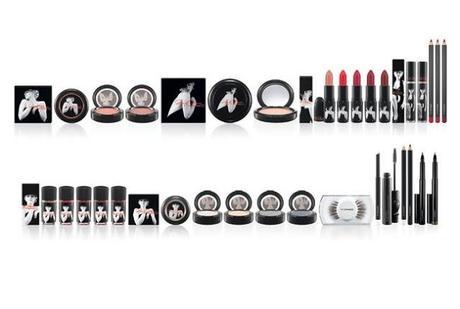 February 2012 - MAC Marilyn Monroe Collection
Who all do you want to collaborate with MAC India? Any favorites? My favorites would be:Actress
: Rekha - for her mysteriousness
Mythological Character(s)
: We are famous for our mythology hence I choose Ramayana.
Sita Lipsticks
Ravana eyeshadows (Glittery and loud like him)
Rama highlighters (to leave that bright and shining impact)
Sports Figure
: Chess Player Vishwanathan Anand - chess and specs could be the inspiration here.
Late Actor/Actress
: Dev Anand and Madhubala - for obvious reasons
The list can go on and on because we are full of depth and story. We always leave a bright colorful impression whether it's our culture or people.
I hope you enjoyed the post!!
In This Post ---
MAC Collaborations with Public Figures
=====================================================
Disclaimer:
Information and Picture courtesy -
fashionetc.com
.  For any queries, PR information, website review, store visit and events - please mail me at
[email protected]
. Read about Shopping, Style and Us and to know more, please read my Disclosure Policy.
Jiya (Shoppingaholic)