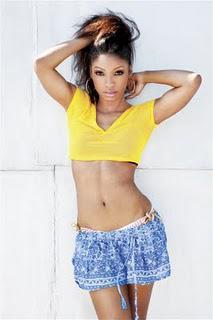 Wynter Gordon was recently nominated for the Brink of Fame Music Artist Award for Logo's New Now Next Award show, which aired last night. With two huge club hits, "Dirty Talk" and "Toyfriend", under her belt, Wynter has more in store for us. She plans to release her full-length album, With the Music I Die, this year and her first single "Dirty Talk" from it has already been certified 3x Platinum. (wikipedia.com)
Born and raised in Queens, NY, Wynter grew up in poverty with an abusive father. She learned to channel her pain through her music. She wrote her first song, "Daddys Song" at the age of 12. The track remains personal to Wynter and brought executives at Atlantic Records to tears during her showcase. (wikipedia.com)
Wynter worked

closely with producer D'Mile since 2004 where they both came with her first track to fame, "Gonna Breakthrough" written by Wynter and produced by D'Mile was used as the title track to Mary J. Blige's 2005 album The Breakthrough. You would probably best know her from the 2009 summer-smash hit "Sugar." She co-wrote and was featured on this hit performed by Flo Rida. (wikipedia.com)
Her first EP, The First Dance,
was released last year and has six songs on it. This album is full of great dance tracks that will have you bopping your head without you even realizing it. But please don't let the club-friendly beats fool you; Wynter can actually sing! With lyrics like "I am no angel, I like it when you talk, talk dirty when you talk..." this is the perfect disc to pop into your player to hype yourself up before going to a club. Not going to lie, whenever I listen to her CD, it brings back memories of when I would party in gay bars with some of my best friends. It has that techno feel to it where you want to daze out and just let your body do all of the talking.
Her next single, "Till Death" will be released for download on April 15th. Look out for it!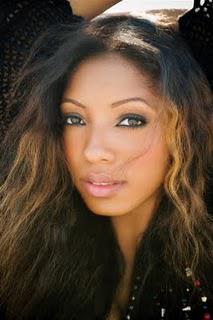 (photos courtesy of wyntergordon.com; information and facts courtesy of wikipedia.com)