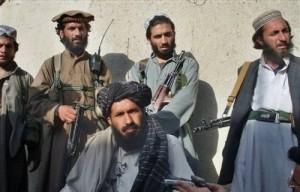 Taliban Commander Mullah Nazir critically injured in suicide blast
Taliban commander Mullah Nazir was critically injured on Thursday when a motorcyclist suicide blew himself up near his convey in South Waziristan's largest town Wana. Six of his men were killed in the blast and nine others sustained injuries.
Mullah Nazir's car and several nearby shops and vehicles were also damaged in the blast. All injured including the Taliban commander have been shifted to the nearby hospital.
According to local administration officials, the age of bomber was between 10 to 15.
Intense firing has been heard in the area after explosion and the shops are reportedly closed down. Mullah Nazir is considered as a 'good Taliban' by the Pakistani military and intelligence establishment because his group does not have a particular agenda against Pakistani government or state.
Mullah Nazir, who also served as the head of Aman Committee, has been repeatedly targeted by the US drones.