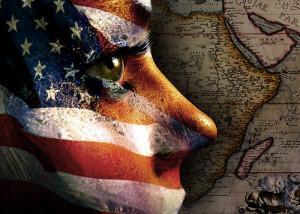 A new study that was just released this month has shown that immigrants are more likely to start their own business than any other demographic group. However, Immigrants do not start businesses in America because they want to live out the American dream. According to the study, immigrants start businesses because they do not like the way that they are treated by their employers.
The Study
A team of researchers from Israel's One Academic College used data from LinkedIn to get information about entrepreneurship and employment. LinkedIn is a networking website that is available in 200 countries. It is estimated this website has over 120 million members, and a large portion of the people who use LinkedIn are entrepreneurs. Data from the United Nations research was also used.
First-generation American immigrants are usually entrepreneurs. The study found that there has been an increase in immigrants and an increase in entrepreneurs over the past 18 months. Interestingly, the study showed that people who started businesses in America were not necessarily successful business owners in their home country. The researchers found that the immigrants were not motivated by their desire to work independently and created their own business. However, the immigrants were most likely motivated by the discriminatory hiring practices. If you are an immigrant who has been a victim of discrimination, then you should contact Shulman law group.
Professor Yaron Zelekha is a Dean of Faculty of Business Administration. He is also the author of the study, which will soon be published in the International Review for Social Scientists. Zelekha stated that the findings in the study conflict the claims that are made by countries whose emigrants become successful business owners in their new country. American and many other countries are often blamed for stealing entrepreneurs. However, the findings of the study show that this is not the case.
Entrepreneurship Helps People Overcome The Challenges Of Living In America
Many people have a difficult time when they move to America. In this week's edition of Village Voice, a writer named Hannah Palmer Egan writes about the challenges that an Ecuadorian man faces when he moves to America. He manages to make a living by selling churros on subway platforms.
Many immigrants have become billionaires after coming to America. Manoj Bhargava is one of those immigrants. He was born in India and attended college at Princeton. He dropped out and returned to India. Bhargava found success when he create a formula for energy drinks, which eventually became the Five-Hour Energy drink.
Entrepreneurship is the dream. A recent report done by Barclays showed that 21 percent of Americans who have a high net worth make their living through entrepreneurship. That is a-lot lower than many other places in the world. Asia, Europe, Latin America and South Africa all have much higher rates of entrepreneurial wealth than America.
Image Credit: AZrainman