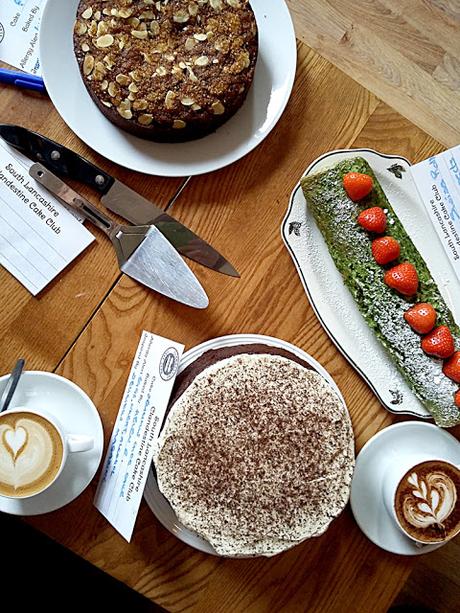 South Lancashire Clandestine Cake club has been running  for over 6 years and over the years for our 39 and counting events we have been hosted by lots of lovely venues. We have lots of favourites, one of which we paid a return visit to for our most recent event.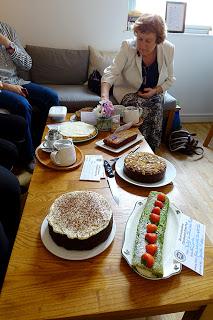 We have loved them all, all different in their own way. So we were really pleased when we were invited back to hold another event at this great little coffee house in Preston.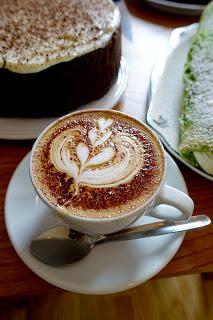 Run by the a great team we love this venue, it's so friendly and the refreshments are second to none, the Townhouse is a wonderful retreat from the busy town center. Its so calming...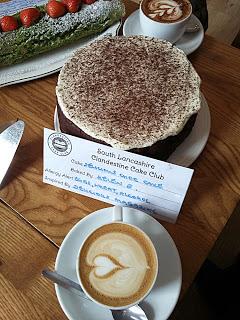 For our theme this event we decided on "Tales of the Unexpected" and we really enjoyed chatting through the "unexpected" ingredients in our cakes, great fun and some amazing combinations.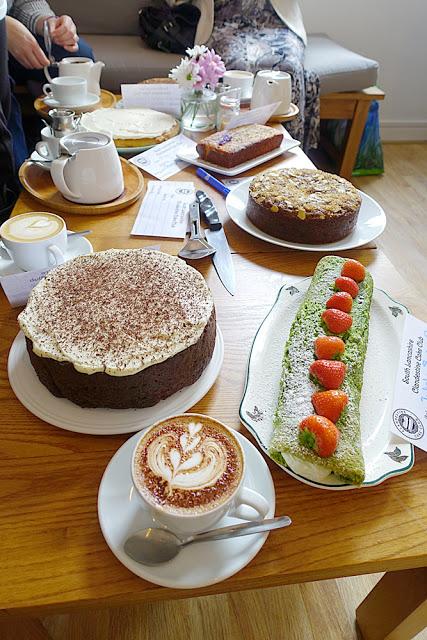 Lemon and Lavender drizzle cake containing swede. This was also gluten free
4 C's cake - included cauliflower
Rich Porter Cake - West Indian Porter
Rich Dark chocolate cake - Guinness
Citrus and Cardamon cake - chickpeas. Gluten Free
Julie's Swiss roll - Spinach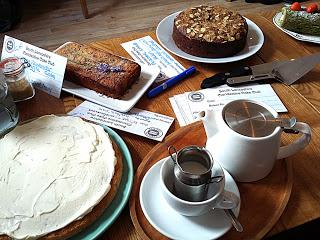 You can find the Townhouse Coffee and Brew Bar on Friargate, in Preston Town Centre