[You can read an extended multimedia version of this article at 2beMag #10, with video-book and photogallery]
Joan Smalls (Joan Rodriguez) grew up in Puerto Rico, where she discovered modeling by way of television. Originally using the TV to watch Sesame Street while sandwiched between her two pet dogs, Smalls later gained a healthy addiction to fashion-related shows. Frequent comparisons of her body type against the models on the tube convinced Smalls that she could make it in the industry, while an episode of E! True Hollywood Story provided her with enough industry insights to believe that a modeling salary could mean a better life for her and her family.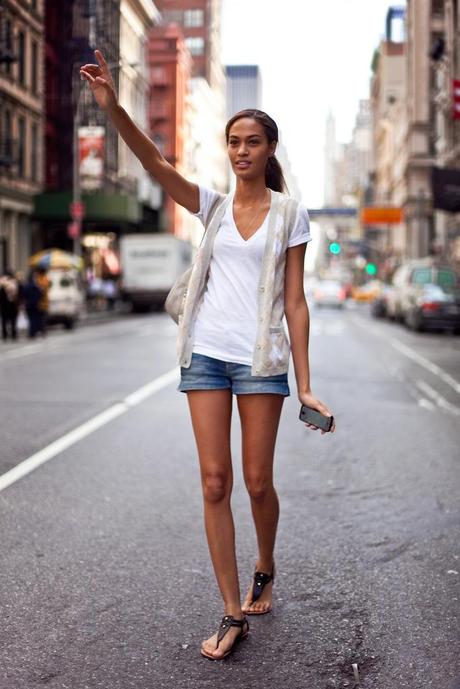 In 2007, Smalls jumped ship from Puerto Rico to New York City, where she promptly found professional representation with Elite Model Management. From there, she was chosen by Tory Burch as a fall show headliner, something she would also do for Heatherette, L'Wren Scott, Tracy Reese, and Benjamin Cho. Before 2009 was over, Joan Smalls made one of her most important career moves by switching her representation from Elite Model Management to IMG Models. Having been on the brink of true modeling stardom for several years, this move paid off immeasurably in 2010 when Smalls was chosen by Givenchy's creative director, Riccardo Tisci, to appear as an exclusive in the company's spring Paris couture show.