[You can read an extended multimedia version of this article at 2beMag #12, with runway video and photogallery included!]
Elie Tahari was born in 1952 in Jersualem. His parents, a Persian-jewish couple, moved from Iran to Israel, where Elie was born, then they moved back to Iran and back again to Israel, so his first years of life were pretty messy. When he was still a child his parents divorced and his father remarried, so he was sent to an orphanage by the Israeli social services. After spending some years at the Israeli Air Force boarding school, in 1971 he immigrated to the United States as an electrician. He finally settled in Manhattan, where, working in a boutique of Greenwich Village, was introduced to women's fashion. At that point, Tahari started to create his own label, first inspired in the New York nightclub scene, inspiration that led his collections during the 70's and made him create flirty dresses. These collections were rapidly very well received, so he was able, in 1974, to open his first store in Madison Avenue, and he was, in fact, one of the first designers to do so.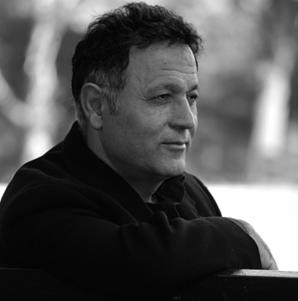 Always a step forward from the others, and with his ability to predict what women wanted before they did themselves, he moved, in the 80's, to a new style, focusing his collections in the tailored suit.
At his 46th birthday, Elie met his future wife, and when coupled, the team they both formed tripled the size of the company, arriving to create a $500 million business with presence on five continents. First focused in women's wear, in 2006 the company finally launched a men's wear line and also expanded into accessories and has been growing still until now even introducing a jewelry line. Also, in 1997, he and his business partner, Andrew Rosen, co-founded the Theory fashion brand, but in 2003 Tahari sold his share of the business, nowadays very popular by having hired Olivier Theyskens as a designer, about whom he talked on 2beMag issue 11.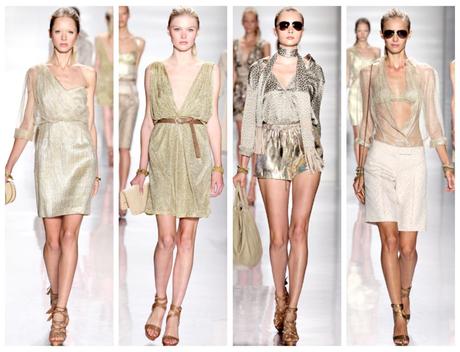 Elie Tahari's collections are well known for dressing modern, sexy and sophisticated women, and are characterized by its feminine and sensual fabrics, subtle textures and detailing; those create an environment of modern sophistication and make women look fresh, actual and luxurious too. And all of this is possible according to his belief that "clothing should be quieter that the woman, so that her true beauty can shine through".
Among the materials he uses, we can find PVC, latex, parachute silk and foam, among many others. He is known for revitalizing British and European fashion and by his exuberant imagination and his theatrical conception of fashion, transmitting an unreal feeling. Until 2007, his clothes were only made to be shown at the catwalks but were unavailable to purchase. Now it is time to see if he is just an amazing fashion artist or if he can also give a good result in terms of commerce. By now, we are starting to see how he is slowly introducing more wearable creations within his collections, and we know he has partnered with major manufacturers to produce some of his pieces, which can be understood as a way of starting to be a designer for people, and not only for the show.
[article by Laura Sunyer for 2beMag #12]