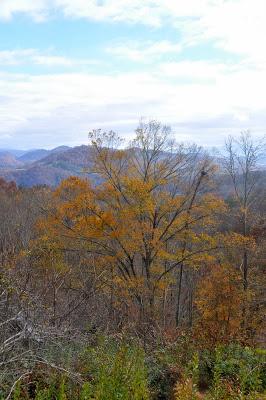 By Wednesday, the elm had lost many of its leaves
and the mountains to the east were coming in to view again.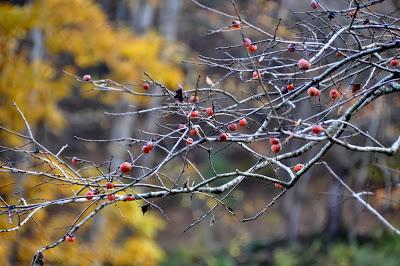 The wild persimmon is completely leafless
but the little friuts hang on, awaiting a hungry coon or possum.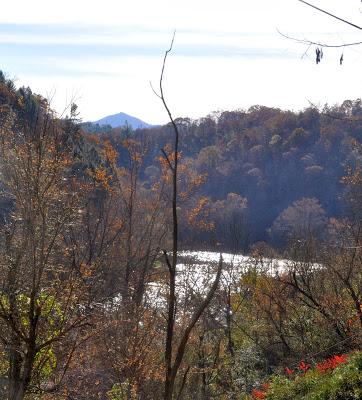 It's easier to catch the gleam of the river with less foliage in the way.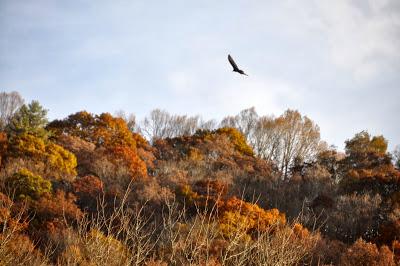 In some spots though, the golds and browns are still flourishing.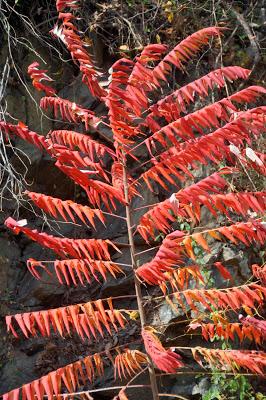 And the staghorn sumac is putting on a brave show.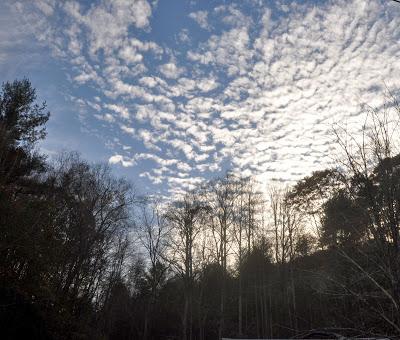 Skeletal trees  march along a ridge.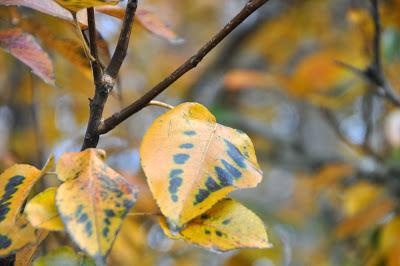 As always, the pear leaves are showy.
And on the slope below the house, the burning bush is glowing.