Ingredients for 2 servings:
4 ounces

dried tagliatelle (or fettuccine)

1 tablespoons

extra-virgin olive oil

1 small white onion, diced
1 small zucchini, diced

1 tsp

fresh grated lemon zest

1/8 cup

white wine

3/8 cup

chicken stock or broth

1/6 cup

heavy cream

1 tbsp

fresh lemon juice

1/2 cup

finely grated Parmesan cheese, plus Parmesan curls or more grated cheese, for garnish (if desired)

Salt and freshly ground black pepper
Bring a large pot of salted water to a boil over high heat, and cook the tagliatelle (fettuccine) pasta until just tender, about 5 minutes. Drain the pasta and return it to the pot.
Heat the olive oil in a large skillet over medium-high heat. Add the onion and season with salt, and pepper.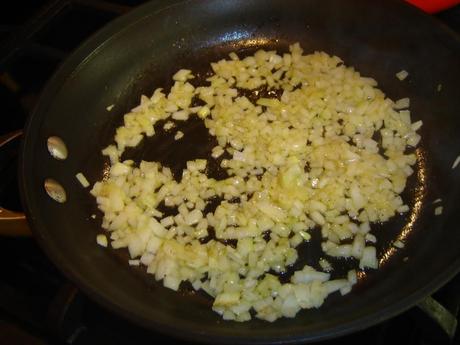 Add the zucchini and saute until almost tender.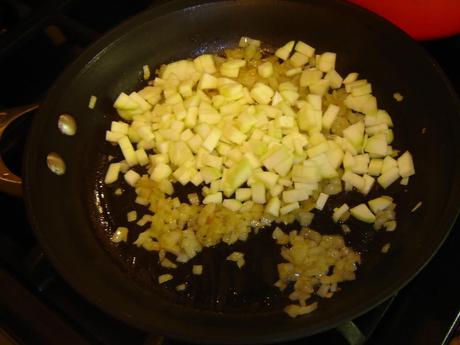 Add the lemon zest and continue cooking for 1 more minute.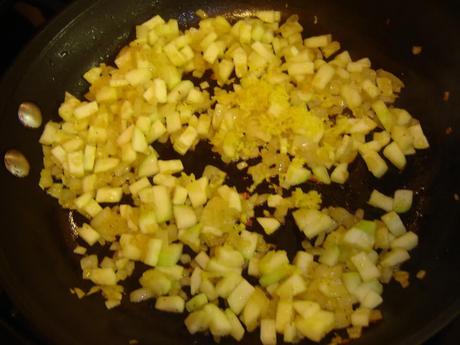 Add the white wine, and scrape up the pan releasing any dry bits on the bottom. Add the chicken stock, heavy cream and lemon juice.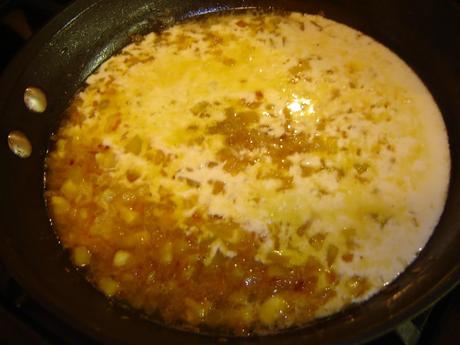 Bring to a simmer and continue cooking until the sauce is creamy and coats the back of a spoon. Stir in the grated Parmesan cheese. Season the sauce with salt, and pepper, to taste.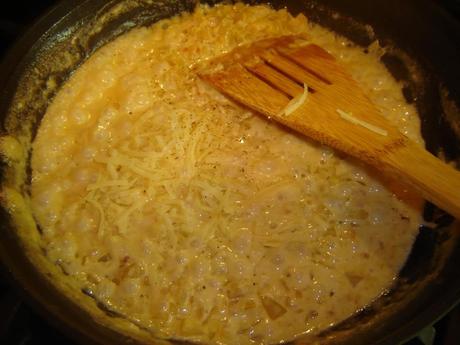 Toss the pasta with the sauce and serve. Garnish with additional Parmesan cheese, if so desired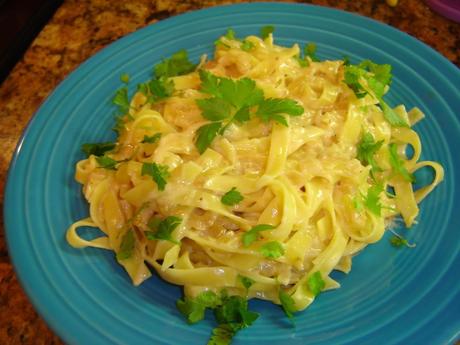 Enjoy!