MAKEUP:
   Blush or Bronzer? Blush all the way i love some colour!
Lipgloss or Lipstick? 
Lipstick every time it looks so much nicer than sticky lipgloss
Eyeliner or Mascara?
A tough one but i think my eyes would look weird with only eyeliner on. Mascara!!
Foundation or Concealer? 
Almost certain it would be Foundation
Neutral or Colour Eyeshadow?
Neutral i rarely wear eyeshadow!
Pressed or Loose Powder:
Only pressed who can be bothered with the mess?
Brushes or Sponges:
I used to use sponges but i find brushes are better for me.
NAILS:
OPI or China Glaze?
Neither i prefer cheaper nail varnishes.
Long or Short?
I have short nails but when i wear fakes they are medium length
Acrylic or Natural?
Natural or stick on nails. I hate the damage acrylic causes.
Brights or Darks?
I would have to say brights.
Flower or No Flower: 
Flower? hmm plain? 
BODY:
Perfume or Body Spray?
Perfume
Lotion or Body Butter? 
Lotion.
Body Wash or Soap? 
Body wash, i hate the how soap gets slippery
Lush or Other Bath Company?
Lush, its natural so its perfect for my skin
FASHION:
Jeans or Sweatpants? 
Jeans.
Long Sleeves or Short?
I am not fused.
Dresses or Skirts? 
Skirts.
Stripes or Plaid? 
Stripes, i love my Betelgeuse trousers from Motel. 
Flip Flops or Sandals? 
Sandals - Flip flops are uncomfortable i need sturdy sandals.
Scarves or Hats? 
Scarves they add umph to any outfit.
Stud or Dangly Earrings?
Dangle earrings but nothing like Pat Butchers.
Cowboy Boots or Riding Boots?
Cowboy booties.
Jacket or Hoodie? 
Hoodies, there just too comfy!
Forever 21 or Charlotte Russe? 
Forever 21.
Abercrombie or Hollister?
Hmmmm neither
Saks 5th or Nordstrom?
None there isn't any in England.
HAIR:
Curly or Straight? Straight, i have short hair.
Bun or Ponytail? 
If i had the length then i would say messy bun.
Bobby Pins or Butterfly Clips?
Kirby Grips.
Hairspray or Hair Gel? 
Hairspray.
Long or Short?
Short, long hair drowns me and my pea sized head.
Light or Dark?
 I am dark haired but going blonde for the first time ever soon. Undecided.
Side Sweep Bangs or Full Bangs? 
Side FRINGE.
Up or Down?
Down.
RANDOM:
Rain or Shine? 
Shine. 
Summer or Winter?
 Winter, I hate british summer, bugs, humidity, hay fever. YUK!
Fall or Spring: 
Autumn.
Chocolate or Vanilla? 
Choclate with mint :D
East Coast or West Coast? 
 In America i would say west, in England i would say west.
I tag everyone to do it! and i want to read them let me know if you have done it :)
Thanks for reading
Leigh <3.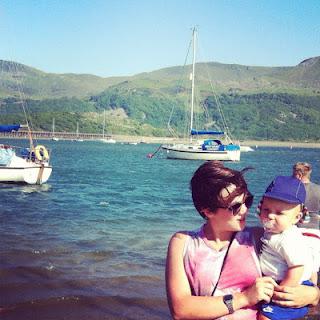 (BECAUSE POSTS ARE BORING WITHOUT PHOTOGRAPHS)