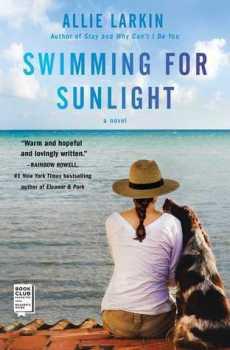 Swimming for Sunlight by Allie Larkin
Published by Atria Books on April 23, 2019
Genres: Family Life, Women's Fiction
Pages: 352
Format: ARC, eBook
Goodreads
Buy on Amazon



When recently divorced Katie Ellis and her rescue dog Bark move back in with Katie's grandmother in Florida, she becomes swept up in a reunion of her grandmother's troupe of underwater performers—finding hope and renewal in unexpected places, in this sweet novel perfect for fans of Kristan Higgins and Claire Cook.

Aspiring costume designer Katie gave up everything in her divorce to gain custody of her fearful, faithful rescue dog, Barkimedes. While she figures out what to do next, she heads back to Florida to live with her grandmother, Nan.

But Katie quickly learns there's a lot she doesn't know about Nan—like the fact that in her youth Nan was a mermaid performer in a roadside attraction show, swimming and dancing underwater with a close-knit cast of talented women. Although most of the mermaids have since lost touch, Katie helps Nan search for her old friends on Facebook, sparking hopes for a reunion show. Katie is up for making some fabulous costumes, but first, she has to contend with her crippling fear of water.

As Katie's college love Luca, a documentary filmmaker, enters the fray, Katie struggles to balance her hopes with her anxiety, and begins to realize just how much Bark's fears are connected to her own, in this thoughtful, charming novel about hope after loss and friendships that span generations.
When I saw this book, I fell in love with the cover  — Swimming for Sunlight by Allie Larkin — and I especially thought the pup was cute, so I requested (and was approved) to read and review this book on NetGalley.  Here's the story –
Katie is in her late 20s and newly divorced.  She heads to Florida and moves back in with her grandmother ("Nan") along with her furry rescue pup named Bark in tow.  Katie has a lot of baggage as a result of her father's death and then her mother's subsequent abandonment.  As a result, Katie's grandmother and her group of friends served at Katie's anchor when she was a child, and then again after her divorce.  The grandmother and her friends were awesome in this story too — they really kept the book moving.
Katie, and Bark help each other with anxiety issues, while Katie helps Nan reunite with her friends from the past.  Katie actually begins to heal through sewing costumes for Nan and her friends so they can relive their glory days as mermaids.  In Swimming for Sunlight, the author allows readers to explore love and friendship and overcoming fear and anxiety.  Swimming for Sunlight ends on a positive note that will leave readers feeling good.
---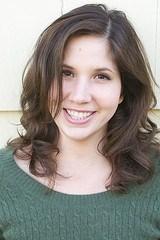 Allie Larkin is the internationally bestselling author of the novels, Stay and Why Can't I Be You (Dutton/Plume), and the upcoming novel, Swimming for Sunlight (Touchstone, 2019).
Her short fiction has been published in the Summerset Review and Slice Magazine, and nonfiction in the anthologies, I'm Not the Biggest Bitch in This Relationship and Author in Progress. She lives in the San Francisco Bay Area with her husband, Jeremy, and their fearful, faithful German Shepherd, Stella.
Connect with Allie on social media ~~
WEBSITE  //  FACEBOOK  //  TWITTER  //  INSTAGRAM  //  GOODREADS
---
Thank you NetGalley and Atria Books for the opportunity to read this book in exchange for an impartial review; all opinions are my own.

~ ~ ~ ~ ~ ~ ~ ~ ~ ~ ~ ~ ~ ~ ~ ~ ~ ~

It would be great if you would stay connected with me!! You can follow me on Twitter @DebiL1611, like me on Facebook at 2014 and Beyond, circle me on Google+, follow me on Tumblr, Instagram and Bloglovin', subscribe on YouTube, or connect with me on LinkedIn and Pinterest.

Please make sure to visit my homepage and subscribe to my blog for more great posts on running, fitness and lifestyle topics as well as food, product, music and book reviews, and more!