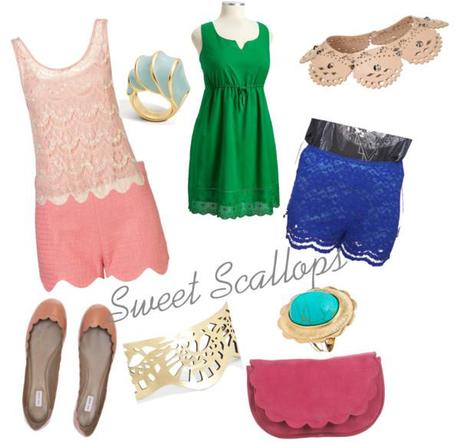 Sweet Scallops by alissakelly featuring 

Coach dome ring

I have never loved scallops - or any seafood for that matter - but I totally stand behind the scallop trend in clothing. I'm finding myself pinning a sea of scalloped items on Pinterest.... so I've compiled some of my favorite pieces.
Scallops are so fresh and fun for the summer months: whether a day sight-seeing in DC, brunch with the ladies or a casual date night. I love the feminine details of scalloped edges especially on shorts and tops. A perfect amount of visual interest and flirty fun... I'm definitely on the lookout for scallops this summer!!
Have you tried the scalloped trend yet??
For the details on each item, click here.