This post was due long time:)I got my hands on very fresh looking sweet corns few weeks back and cooked some dishes with them.This simple yet very very tasty and flavorful pulao was one of them.I was posting most recent recipes and also trying to keep up the phase of festival series,I some how missed to post those sweet corn recipes.Today I was going through my pictures and realized I didn't post these.So lets taka a short break from navrathri recipe and dig in to this quick pulao.Since this contains onions,those who celebrate navrathri avoiding onion garlic n rice can skip it for now and others can enjoy :)with no added spice powder,garam masla or any kind of flavoring agent,only with bursting flavor and slight sweetish taste from sweet corns and onions,if now or later this recipe is worth a try and tastes amazing with any spicy gravy and vegetable roast.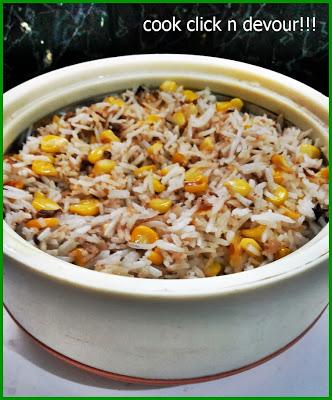 Sweet corn pulao
Star ingredients:Fresh sweet corn kernels
Time:30 minutes
Serves:3
Ingredients:
11/2 cup basmati rice
1 cup sweet corn kernels
1 onion chopped
2 green chillies
1 small piece of ginger
2 cloves
1 full teaspoon cumin seeds
Oil+ghee
Salt
1/4 teaspoon sugar
Method:
1.Cook basmati rice with just enough water so that the grains are long separate and fluffy.Keep aside to cool thoroughly.
2.Heat a kadai and add 1 teaspoon oil and temper with cumin,cloves,green chillies and ginger.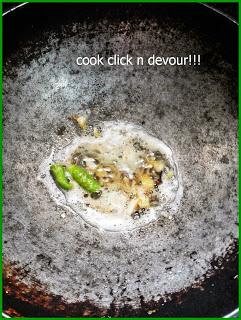 3.Add onion and fry till translucent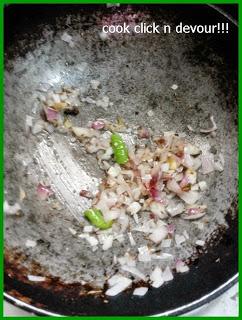 4.Add the sweet corn kernels,salt sugar and saute well.Saute till raw smell goes off and nice aroma wafts out.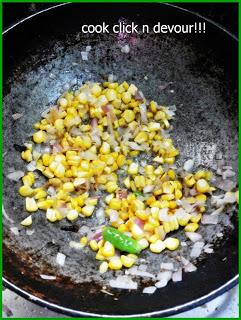 5.Add the cooked rice and mix gently.Add ghee and stir well once without breaking the rice,Serve hot with any spicy gravy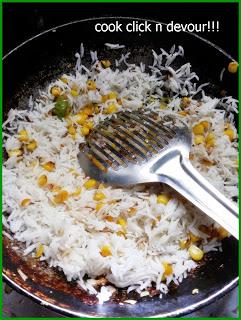 Notes:
1.Adding sugar helps in browning the onions and also brings out the sweetness of corn
2.You can reduce corn by 1/4 cup if preferred.We like more vegetables in our pulao