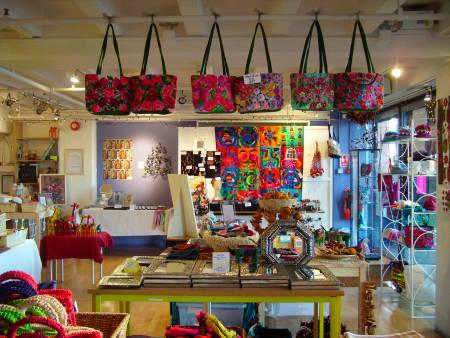 img via http://www.london-se1.co.uk/
Living an eco-conscious lifestyle extends beyond the walls of your home. Almost every choice you make has an impact on the environment, including how or where you travel. The good news is that you don't have to stay home in order to maintain your green principles, even when you travel there are ways to help the environment. Check out these tips to help you stay green on the go.
1. Sleep Green
Using a city-specific hotel search site to find accommodations lets you compare amenities, prices and environmental policies in your preferred location. For example, searching Chicago hotels on a city-specific site will give you more information than a general search for green hotels. However you find your next hotel ask about their environmental policies before you book. Your interest will reinforce the idea that travelers are interested in helping the environment when possible.
2. Buy Carbon Credits
It's not possible for most individuals to live a carbon-neutral life, but you can offset your carbon emissions by donating to a company like Carbonfund.org. By using the site's calculator you can easily find out how many pounds of CO2 you'll burn flying in a plane or riding the rails across Europe. You can then offset that carbon use by donating to verified offset projects. Buying carbon credits won't erase your personal CO2 use, but it will balance things out in the bigger picture.
3. Slow Down

Instead of taking trains, planes and rental cars when traveling from one location to the next, settle in one place and enjoy it. Travel provides an opportunity to experience a different culture and a new-to-you way of life; that can't be accomplished in one or two days. Vacation days are limited and it's understandable that you want to make the most of them, but is traveling from hotel to hotel really your idea of a great holiday? Take time to walk the streets of onen chosen destination and enjoy a few sunsets without worrying about an itinerary.
4. Shop Fair
As a green consumer you already understand that every purchase you make makes a difference to the environment. The same is true when you travel. Look for products with the Fair Trade Certified label when shopping for souvenirs and buy from mom and pop stores whenever possible.
5. Be an Ecotourist
Ecotourism provides a unique opportunity for the traveler and has a positive impact on the environment. A portion of the funds from ecotourism support ecological conservation and economic development of local communities. There may be no better way to experience a specific natural environment or local culture than to travel as an ecotourist.
If you already know how to live a greener lifestyle when at home, take those principles with you whenever you travel. Pick up litter when you see it, walk when you can and carry a reusable water bottle instead of relying on plastic. These small actions will not only help make your travel greener, they'll make you a welcome guest in any destination.

About danielle
has written 12 article(s) for EnvironmentGreen.com.
View all posts by danielle

→
Share
Filed in: Green Travel