Unless you've been living under a rock you know the East Coast was thoroughly ravaged by Hurricane Sandy, leaving millions without power and destroying homes and businesses in her wake. Lots of organizations have stepped up to the plate to start the rebuilding effort and we wanted to take some time to share some ways you can get involved.
Design a custom t-shirt to show your support for those impacted by Hurricane Sandy, here are a few Hurricane Sandy T-shirts we came up with.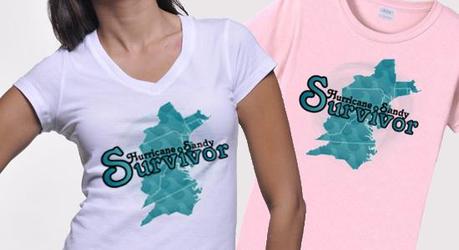 Hurricane Sandy Survivor T-shirt, text over an outline of the East Coast with a teal wave pattern.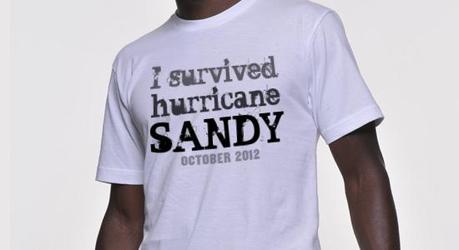 Simple, classic I Survived Hurricane Sandy t-shirt, gray text in a grunge font.