If you've been following the Fibers Universe for any length of time you're aware of our infographic collection, specifically our TV t-shirt infographics.
We compiled all the tees worn by Dr. Sheldon Cooper from the Big Bang Theory as well as all the shirts worn by Roy from the IT Crowd. Our studies have shown that geeks/nerds love t-shirts and when portrayed in television they wear a great many different shirts. So for this Tees for TV Lovers gift guide we'll walk you through the best ways to give TV t-shirts.
Step 1. Find Out the giftee's favorite show. This shouldn't be too hard if you're facebook friends, just scan their posts for references to what they are watching.
Step 2. Google the show's name + t-shirt. Ex: "IT Crowd T-Shirts."
You'll also want to know what size the giftee prefers. When in doubt size up, you can always wash on high and shrink up a shirt, but if it's too small you'll just have to return it. Good thing we have an epic return policy.
Ok, so now you know how to get a t-shirt for a TV lover. Now we'll walk you through some of our favorite TV Shows and the T-shirts we want for Christmas.
1. Dr. Who: We've been pretty obsessed with this BBC time travel series, drooling over Think Geek's collection of TARDIS themed mugs, and bathrobes. If you haven't started watching this show I highly recommend starting with the most recent Doctor (played by Matt Smith), the production quality is wildly ahead of the previous seasons and the first episode really kicks off the series with a delightful, exciting bang. For non-whovians the TARDIS is the blue police box the Doctor uses to travel through time and space. So this is our pic for the Dr. Who t-shirt this Christmas season. It's a Fibers.com design, what can we say, we're a little bias.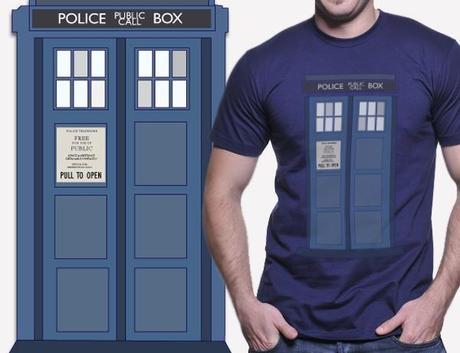 2. Glee: We all know someone who is a Gleek. We keep tuning in for the songs and we just can't get enough of the drama! How will they win sectionals without Mr. Shu? Because of the passion surrounding this show Glee-themed shirts are great presents for the Gleek in your life.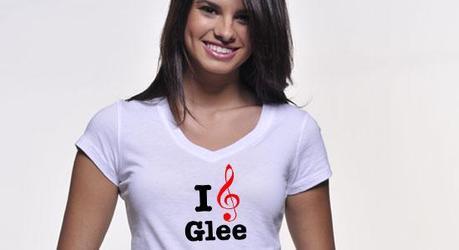 3. The Big Bang Theory – Science is a great place to find awesome t-shirt ideas. Like this physics chalk board t-shirt design we made last week (we think it's going to be a new favorite of Sheldon Coopers). For fans of The Big Bang Theory science comes second to the characters. So that's why this Bazinga t-shirt, after Sheldon's famous catch phrase is a perfect present for a Big Bang Theorist…. is that what those fans are called?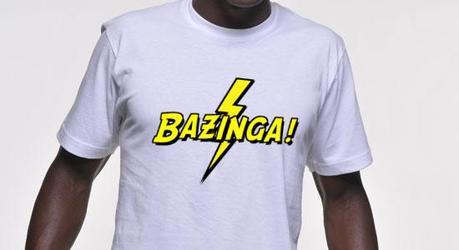 So there ya have it, three popular show, three awesome t-shirts – now you just need to place your order! And as always you can create your own t-shirt or personalize ready made designs for a more unique gift giving experience. Also, we've just launched our Fibers Features with brand new, artsy designs great for anyone who likes cool things.