I wasn't originally planning to do a Random Favorites post because I didn't think I had enough things to include. Thinking about it more (and not coming up with any better ideas!), I realized that I have plenty…especially with my long-winded rambling.

J

So we're going to have a third day of favorite-related posts. I hope that's ok! They're some of my favorites to read as well as write, so I figure I should just go for the overload.

J

On with the over-indulgence!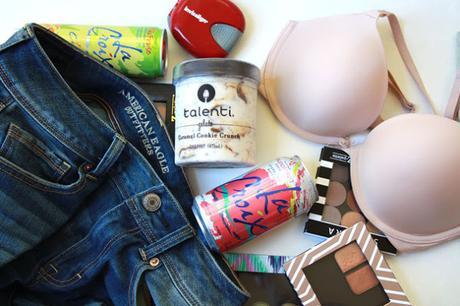 I'm going to start with food-ish items, which means that first up are sparkling waters from La Croix. I initially found these at Target and thought they sounded interesting. Since I'm a soda junkie (hanging my head in shame), it's hard for me to switch to straight water. These are basically sparkling waters with what I would call an "essence" of flavor. I say essence because the flavor is quite light. I started with the Coconut flavor and it is freakin' terrible! It basically tastes like artificial coconut sunscreen in your mouth. Gross! I persisted and have liked all the other flavors I've tried, but my favorites are the Berry, Passionfruit and the Pi

ñ

a Fraise (pineapple-strawberry).They're not horribly expensive, they're tasty and it's not soda so win, win, win!

J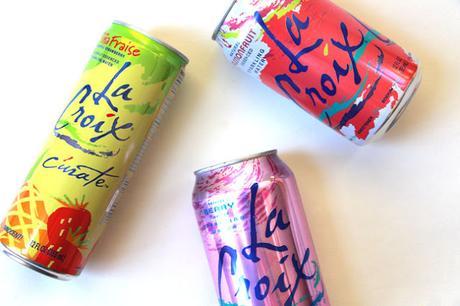 Moving along to some straight junk food, I have been totally addicted to Talenti Gelato. I think I probably ate a small bowl every night in September (more shame). It's so good! I should point out that I'm not a huge fan of ice cream, but I love frozen yogurt. If you've never had gelato before, I would say it's somewhere between the two. It's not like soft ice cream or froyo, but it's not as hard as traditional ice cream. It's just amazing! And Talenti has so many unusual and seriously delicious flavors. Hmm. I'm trying to pick favorites here and it's tough! The Caribbean Coconut is amazing and refreshing. I like the Chocolate Peanut Butter Cup for a more desert-like taste. The Caramel Cookie Crunch is insane too. I just tried the Salted Caramel Peanut and it's delicious as well. I guess I'll call those my current favorites.

J

If you eat dairy, definitely grab a tub of Talenti Gelato, though your waistline might regret it!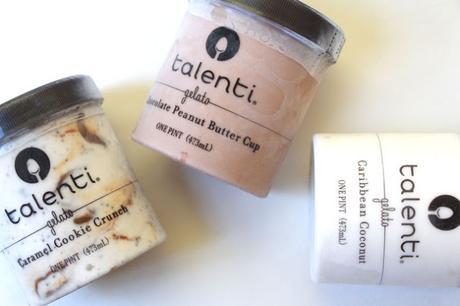 This next thing is makeup-related, but not really. I've been obsessed with my Z Palettes! If you're unfamiliar with what one is, it's essentially just a glorified magnetic rectangle that has a see-thru cover that's made for holding any size, shape or form of cosmetic product. I have a few of them in various sizes, but I've never really used them regularly until I got my Makeup Geek shadows. There's just something so satisfying about opening and closing the magnetized cover. I'm not sure why, but I love the feel of opening one! I also love that you can find fun patterns and colors, though I feel like the standard black is probably most practical. As far as sizes, I love how much the extra-large size can hold, but it's difficult to work with if you're not laying it down somewhere. I enjoy the feeling of a palette in my hand so the small and the large are probably my favorites in terms of size. Genius little devices those Z Palettes!

J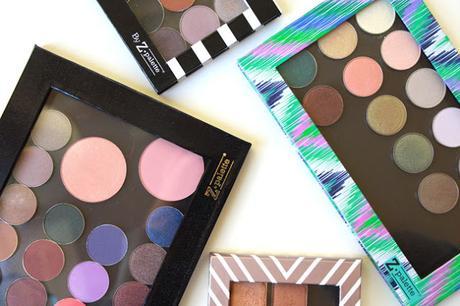 Since October is Breast Cancer Awareness Month, I figure starting the month with a great bra recommendation is entirely appropriate. Ok, maybe only slightly appropriate. What I'm getting at is the Sexy Tee Perfect Coverage Bras from Victoria's Secret are my newest addiction. I purchased one of these bras at the end of August or beginning of September and I'm addicted. Now I have a small army! I'm not one for push-up bras because they make the girls sit funny and I always feel like I'm falling out of them. By the same token, I need some good lift to balance out my lopsided super perky post-mastectomy reconstructed side and my naturally saggy side. Somehow this bra manages to give me the lift I need without the weird super fake look that the reconstructed side has when pushed too far. Since it is slightly padded, it helps a bit with the complete lack of cleavage that I was blessed with at birth too.

J

Given that each side has a rather different, I guess we'll call it consistency, and perkiness level, it's really difficult to find bras that fit well. The Perfect Coverage seems to tick all the boxes and the Sexy Tee version is relatively inexpensive for Victoria's Secret. (Side Note: I know VS Beauty is no longer cruelty free, but I still buy their undergarments because I have so much trouble finding others that are comfortable, fit and look nice. And as far as I know, bunnies aren't testing the bras.)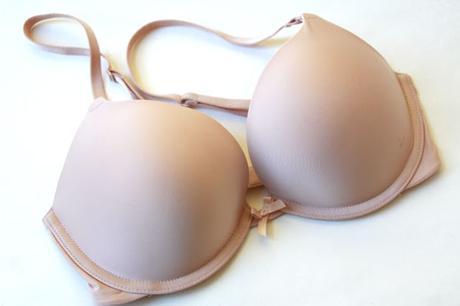 Another clothing favorite – I always told myself I would never include fashion on this blog because it's just not my thing, but these things are worth sharing, so I caved. I pretty much live in jeans these days. I would like to think I wear skirts and dresses all the time because I love them (and I actually used to…with fishnets cause I'm classy

J

), but I don't anymore. Given that, it is a struggle to find a comfortable pair of jeans that fits well, looks nice, is affordable and, at least for my 5'11" skinny-with-curves frame, is long enough and wide enough in the hips. You all know the deal. And then once you think you've found the perfect pair they either stretch out, shrink in the wash or need to be dry cleaned (who came up with that bass-ackwards idea?). Well, I recently ordered (and yes if you want the long inseam you're probably gonna need to order online) a few pairs of the Denim X Kick Boot Jeans from American Eagle and they are fantastic! I've worn their jeans for a while, but these are the first I've had with their new stretch-fit technology. They are so insanely comfortable that I actually found myself walking through the aisles at the grocery store and needing to look down to ensure that I had changed out of my PJs…and had any pants on. The other great thing is that, though they do stretch, they don't seem to stretch out and give you those baggy knees or that weird butt-to-thigh bubble-wrinkle. I like the slight boot cut on them as well because they're not too flared, but they aren't shrink-wrapped to your ankles either. I swear jeggings are not flattering on anyone. I don't know how that trend happened. Anyway, if you're looking for new affordable jeans, definitely give the AE Denim X line a look...and wait for a sale or coupon code too!

J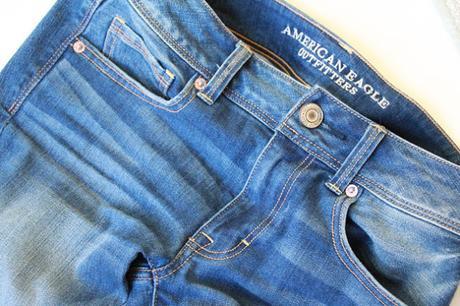 My final favorite for September – I knew this would be long enough! – was finally getting rid of my Invisalign!

J

Yup. I've had "braces" for the past probably 18-20 months. It felt like I would never be done with them! To be fair, Invisalign braces are not that bad, it's just a minor nuisance that I thought would take 9 months to a year to finish. Bud I had one really stubborn tooth. My teeth weren't terribly bad to begin with, but ever since I went through Chemo, I felt like they'd been shifting and a few teeth were starting to irk me. My options were to wear a retainer at night to prevent them getting worse or to just fix them and then wear the retainer forever. I went with option B and I'm so happy that I did! It's funny to see just how different your teeth were when you thought they were relatively straight as opposed to how your orthodontist sees them as straight.

J

I haven't had my after pictures taken yet so I can't show you the difference, but I may do a separate post about the whole experience once I do. Happy with the results, but very glad to be finished with my Invisalign trays!

J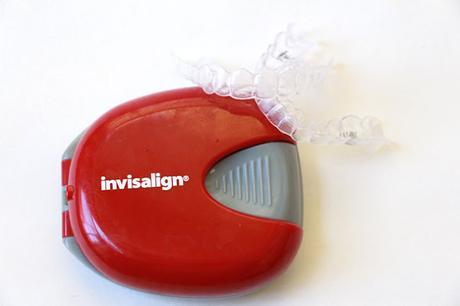 So how's that for a crap ton of random? I hope you enjoyed yet another Favorites-related post and found something of use, interest or amusement in there.

J

I will be back again soon with more wordy reviews and what-nots so I hope you'll come back for those. Looking forward to another month of totally different loves – I don't know why, but once I write about something I tend to grab something completely different. Werid, huh?

J

A lot of the fun Holidays will be upon us at that point, which is always exciting. So here's to good times, good fun and embracing the good in the impending doom and gloom of bitter cold overcast late-Fall days!

J