As a fashion lover and a blogger, I'm always on the lookout for beautiful and interesting brands and products. One time, as I was browsing through Instagram, I chanced upon a photo of a gorgeous turquoise bracelet with a gold sunflower charm. Given that I love turquoise, cute charms and the combination of turquoise and gold..I fell in love right there and then!
Immediately, I contacted the company to get information about the product so I can share my discovery with all of you.
Introducing, SUN MOON RAIN…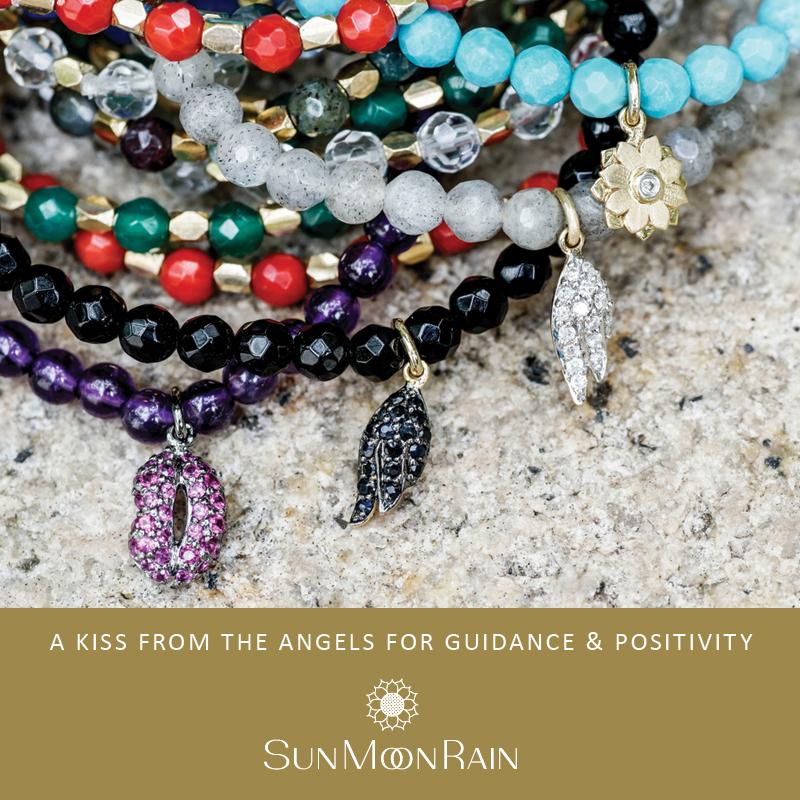 Sun Moon Rain is a collection of delicately handcrafted stretch bracelets by Singapore Style Icon Shabnam Melwani-Reis that combines modern sophistication & design with the power & purity of semi-precious stones and crystals.
The collection's signature bracelets feature a mix of gemstones and crystals with gold vermeil nuggets. It also has charm bracelets with unique 18k gold charms.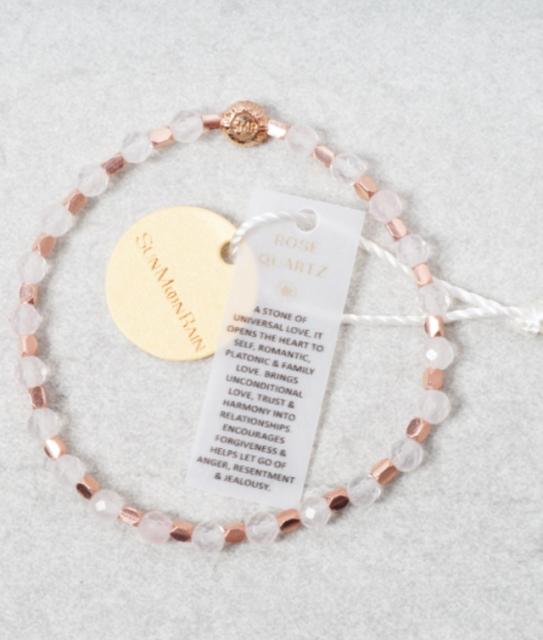 Combining enchantment with elegance, the collection is a convergence of the many things that inspire: from love, family and spirituality to fashion, art, travel & nature. Each piece blends her belief in the power of gemstones with an appreciation of all things chic.
Perfect for both personal use or as a gift, each bracelet is tagged with an explanation of comes with a tag that explains the stones' powers as well as a linen pouch, to keep it safe.
The belief in gemstones and their powers dates back to ancient times - they have featured among the Egyptians, Mayans, Greeks, Chinese and Indian, and were donned by pharaohs, kings and queens, and even priests, who drew from them their strength.
They continue to this day to harmonize and heal, protect and energize, whether physically, mentally, emotionally or spiritually…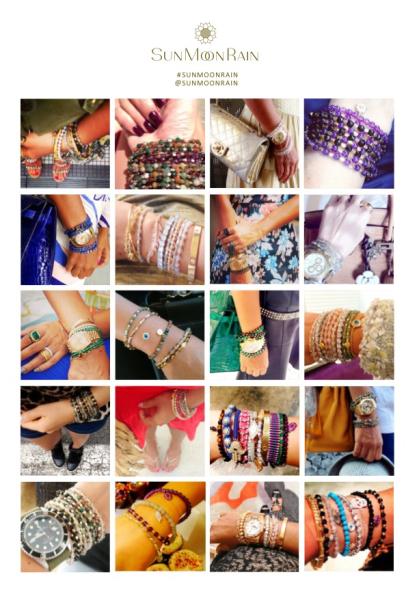 Sun Moon Rain is currently available at PACT Orchard Central Mall level 2 & TriBeCA Forum shopping Mall level in SINGAPORE. But don't worry shopaholics, an online store would be coming soon!