What was one of city's good old landmarks gets a new life, resurrected in the heart of the city. Summit Circle Cebu has a location to beat, not to mention a slew of renewed rooms and facilities. On a a long weekend trip, we finally saw the place to ourselves. Read more…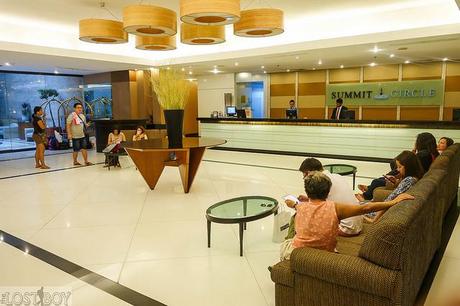 Summit Circle Cebu is situated in the middle of everything, quite literally. Fuente Osmena Circle, along which the hotel stands, is practically the heart of the city, as it connects major thoroughfares that lead to everywhere—shopping malls, tourist attractions, nightlife hotspots, and everything in between are within minutes' reach by foot, jeepney, or taxi. And it needs to be mentioned that the hotel stands directly above a Robinsons mall.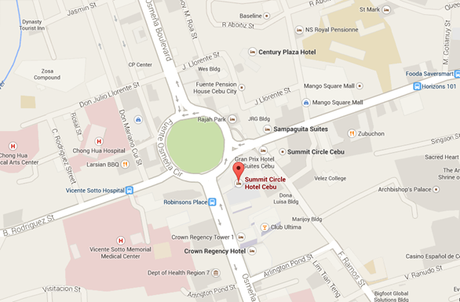 As mentioned, Summit Circle Cebu was formerly Cebu Midtown Hotel, a true city landmark with an illustrious past. But to keep up with the times, Robinsons Land, the company behind the popular GoHotels.ph concept, has breathed new life into the property.
We checked into the hotel, noticing the shiny new reception area that does speak of the hotel's remodeling. Two friendly Cebuana staff welcomed us with big smiles and warmth. This hospitality was consistent throughout our stay, with the staff attending to our needs with courtesy and tip-top efficiency each time.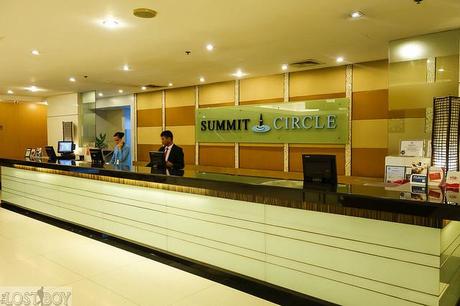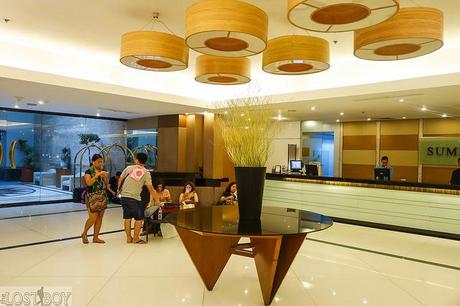 With a nice view of the city below, our deluxe room was minimally decorated, laid out simply, and painted in earth colors that soothe after a tiring day out. The queen bed, fitted with high-quality linen and partnered with fluffy pillows, was up to our standards of comfort.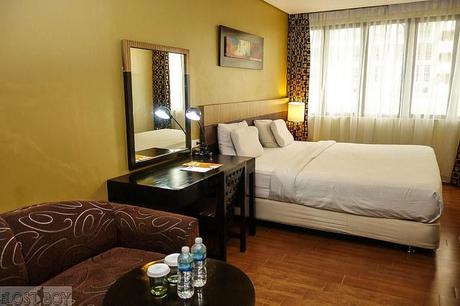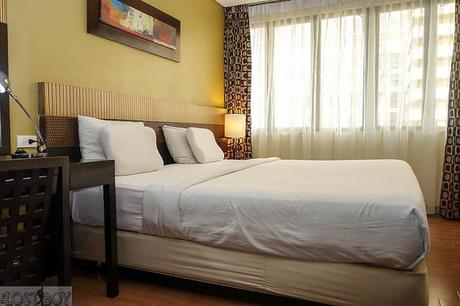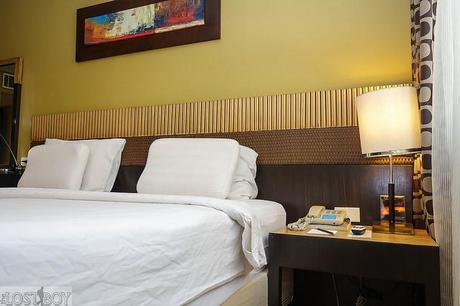 The room has space for a small couch, coffee table, and dresser, as well as the typical amenities: an LCD TV, an electronic safe, and a closet. The clean bathroom boasts of a relaxing jet shower, perfect after encountering heat and a lot of humidity outside.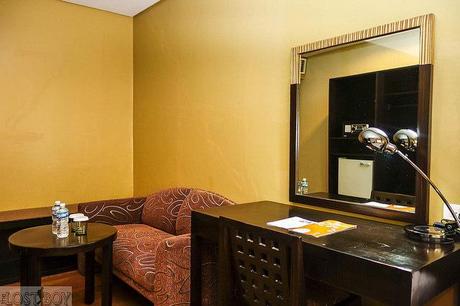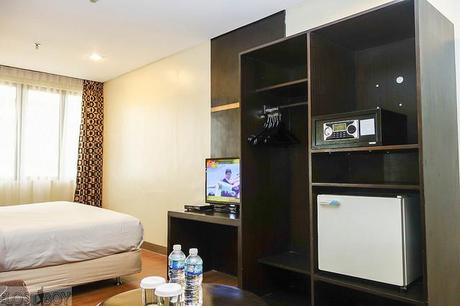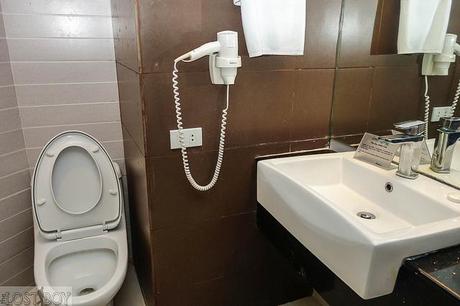 Our buffet breakfasts were had at the hotel's sole restaurant, C2 Classic Cuisine, by Cravings, a trusted restaurant group in Manila. Starting each morning was a handful of Filipino classics, such as tocino (cured pork) and danggit (dried salted fish).
In all, Summit Circle Cebu is an ideal hotel set base into whilst exploring the Queen City of the South. It boasts of new rooms and facilities and prides upon the hospitality of its local staff. All these can be had for an attractive, value-for-money price—be sure to be on the look out for their regular room offers and promotions on their website.
SUMMIT CIRCLE CEBU
Fuente Osmena Circle, Cebu City, Cebu
Telephone: +63 32 239 3000 or +63 2 397 1888 loc. 150
Website: www.summitcirclehotel.com
Social Media: Facebook and Twitter