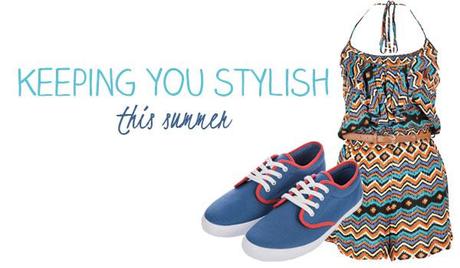 Get the look – summer style
Quick! Grab your SPF 30 and your sunnies – summer is here! In March! Woo hoo!
Now we know the sun probably won't be around for long… in fact, we feel like whispering just so we don't scare it away. But long, sunny days are hard to come by here in the UK, so we'll take our chances now and throw on our favorite summer pieces. Take a look at what we're wearing here at Republic…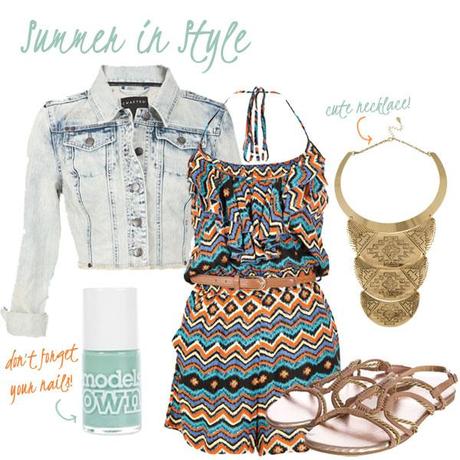 Miso Aztec Halterneck Playsuit, Crafted Cropped Denim Jacket, Miso Cross Over Rope Sandals, Miso Aztec Necklace, Models Own Nail Varnish
This Aztec playsuit is a big hit at Republic HQ – we love the bright-yet-wearable print and the flattering halterneck fit. Paired with flat rope sandals, a statement necklace and a washed denim jacket to keep off the chill (it is still March, after all!), it's the kind of simple summer style that looks great for day and night. Just don't forget to paint your toenails!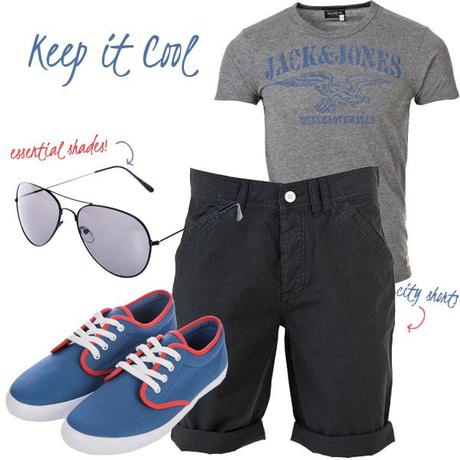 White Label City Shorts, Jack & Jones London T-Shirt, Fabric Colour Block Plimsolls, Crafted Aviator Sunglasses
For guys, summer is all about looking cool, calm and collected. These loose-fit city shorts look great with tees, shirts and vests – they're the perfect summer basic! Right now, the guys in the office are wearing them with gray marl tees, color pop plimsolls and aviator shades. We like.
So that's us – but what about you? Are you breaking into your summer wardrobe already? What are you wearing today?
Jen x
Social Media Team