SYNC Summer 2013 Opens with a Splash!
This is the third year I have recommended this incredible summer program!  Each week, a young adult and a classic audiobook are released through SYNC

If you have a teenager, know a teenager or at one time you were a teenager then this program is a must!  I cannot even express how amazing the audiobooks selected each year are produced!  And for those who have required summer reading, these audios are a must!  Enjoy!
Download the 1st free YA Novel & Summer Reading Classic pair from SYNC here.

This Week's Audiobooks:
Available to download free May 30 – June 5, 2013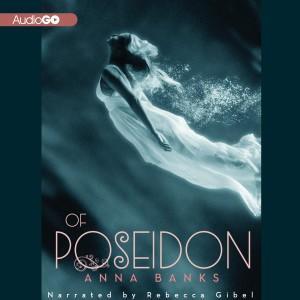 Of Poseidon 
By Anna Banks
Read by Rebecca Gibel
Published by AudioGO
Galen, prince of the Syrena, is sent to land to find a girl he's heard can communicate with fish and after several encounters with her Galen becomes convinced Emma holds the key to his kingdom.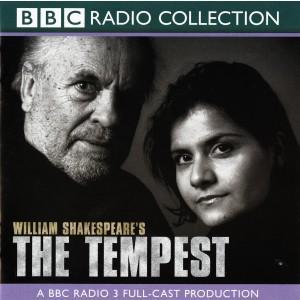 The Tempest
By William Shakespeare
Performed by a Full Cast
Published by AudioGO/ BBC Radio
A storm rages. Prospero and his daughter watch from their desert island as a ship carrying the royal family is wrecked. Miraculously, all on board survive. Plotting, mistaken identities, and bewitching love follow as the travelers explore the strange place of spirits and monsters.
**Thank you to AudioGO for generously providing this week's titles.**
Available for a Limited Time:
Remember–grab these titles before they are replaced by a new pairing on June 6!While the title availability is time-limited, your listening time is not.Once you have downloaded the MP3 files, the audiobook is yours to listen to at your leisure.
Downloading Tips:
The OverDrive Media Console will deliver SYNC summer audiobooks to you via Overdrive Media Software installed on your computer (compatible with Windows and Mac) or through an Overdrive App on your mobile device (compatible with iOS, Android, BlackBerry, Windows Phone 7).
Visit the OverDrive website to download the App or Software.
Don't miss the remaining summer season of SYNC audiobook downloads:
June 6 – June 12, 2013
The Incorrigible Children of Ashton Place, Book 1: The Mysterious Howling by Maryrose Wood, read by Katherine Kellgren (HarperAudio)
Jane Eyre by Charlotte Brontë, read by Wanda McCaddon (Tantor Audio)
June 13 – June 19, 2013
The Raven Boys by Maggie Stiefvater, read by Will Patton (Scholastic Audiobooks)
Bless Me, Ultima by Rudolfo Anaya, read by Robert Ramirez (Recorded Books)
June 20 – June 26, 2013
Once by Morris Gleitzman, read by Morris Gleitzman (Bolinda Audio)
Letter From Birmingham Jail by Martin Luther King, Jr., read by Dion Graham (christianaudio)
June 27 – July 3, 2013
Rotters by Daniel Kraus, read by Kirby Heyborne (Listening Library)
Frankenstein by Mary Shelley, read by Jim Weiss (Listening Library)
July 4 – July 10, 2013
Carter Finally Gets It by Brent Crawford, read by Nick Podehl (Brilliance Audio)
She Stoops to Conquer by Oliver Goldsmith, read by a Full Cast (L.A. Theatre Works)
July 11 – July 17, 2013
The Peculiar by Stefan Bachmann, read by Peter Altschuler (HarperAudio)
Oliver Twist by Charles Dickens, read by Simon Vance (Tantor Audio)
July 18 – July 24, 2013
Grave Mercy by Robin LaFevers, read by Erin Moon (Recorded Books)
Hamlet by William Shakespeare, read by a Full Cast (L.A. Theatre Works)
July 25 – July 31, 2013
The False Prince by Jennifer A. Nielsen, read by Charlie McWade (Scholastic Audiobooks)
The Prince and the Pauper by Mark Twain, read by Steve West (Blackstone Audio)
Aug 1 – Aug 7, 2013
Death Cloud by Andrew Lane, read by Dan Weyman (Macmillan Audio)
The Adventures of Sherlock Holmes by Arthur Conan Doyle, read by Ralph Cosham (Blackstone Audio)
Aug 8 – Aug 14, 2013
Enchanted by Alethea Kontis, read by Katherine Kellgren (Brilliance Audio)
Through the Looking Glass by Lewis Carroll, read by Miriam Margolyes (Bolinda Audio)
Aug 15 – Aug 21, 2013
Sold by Patricia McCormick, read by Justine Eyre (Tantor Audio)
Let Me Stand Alone by Rachel Corrie, read by Tavia Gilbert (Blackstone Audio)