Hey Loves! 
When I was a little girl, every two weeks my Mom would come home with these amazing Avon chap-sticks that had a hint of color in them. She was the Santa Clause of beauty for me. I was the only girl in my second grade class who thought she was wearing lipstick to school. My lovely mother never stopped me either. She was the typical girly Mom who painted my nails, had my hair intact AND let me play with her makeup. I lived for those Avon weeks! As I grew up, I loved playing with makeup and being that girly girl that my mom taught me to be! 
I went through that whole stage in high school of wearing makeup ALL the time. When I hit my 20's I kind of was tired of that look. Lets skip to present day- Currently, I couldn't picture my life without lipstick. Honestly, about three years ago, I was strictly a lipgloss and chapstick type of girl. Only really put on makeup when I was getting dolled up to go out for the night. When I started blogging, I started buying-but doesn't that happen to everyone? I now had a reason to buy and try everything. Especially LIPSTICKS! I seriously don't even understand why I deprived myself of pure lip color. Basically, I am obsessed with lipsticks. (My life in a nutshell)
I currently have three in rotation in my summer favorites! Thanks to the current IFB Project #108, I get to share them with you! Here are my summer loves! The Lipstick Edition!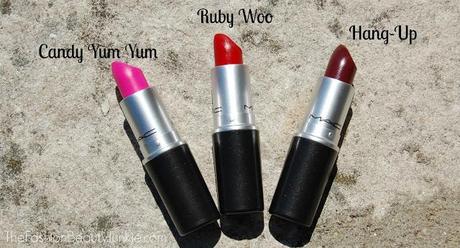 I had a really hard time just picking one color. If you picked one color then you are better than me! I just have so many, so I tried narrowing it down to the ones I have been grabbing the most! Candy Yum Yum, Ruby Woo and my newest addition Hang-Up, all by MAC. These colors are so versatile, looks amazing on any skin tone and can work for the day or into the night! What's better than that?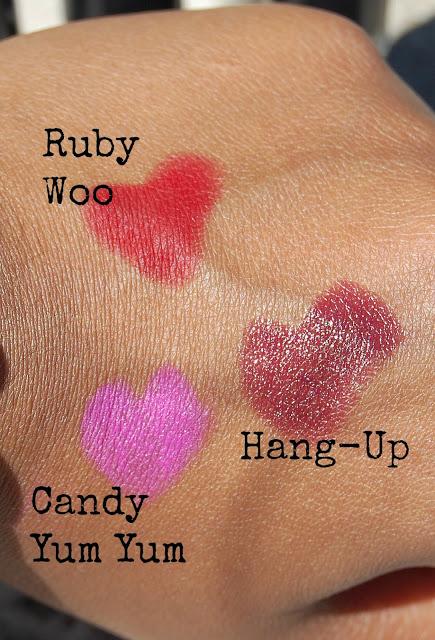 Moving on.....................
I have a whole process when applying any pigmented lip color. I like to start with a clean canvas so I use a lip scrub and moisturizer before anything! You really don't want to have any dry skin on your lips. Your lips are the only part of your body that does NOT get rid of its dry skin on its own-SO I scrub it off!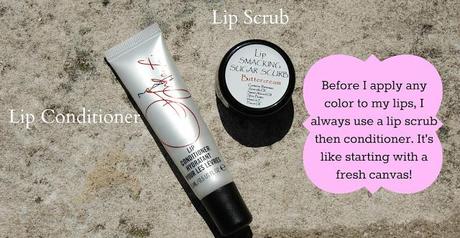 I received this perfect lip brush from the boyfriends mother awhile back. I like to use this brush when I'm not using a liner to give my lips that true color. It can be a little tedious but it's worth it!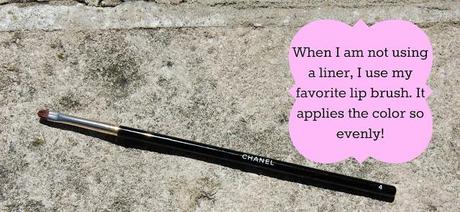 I love living in this lipstick jungle, where I can change my lips based on my mood or what I'm wearing. That has to be the best part of the whole makeup process for me. I'm the type of girl who will throw on some mascara and pop a bright pink on my lips......just because! Make it fun and make it you! 
Until next time........................