Hey Loves, 
I thought it would be fun to share a few of my favorite places to eat and shop in Brooklyn. Since the dawn of time, well at least since the start of TheFabJunkie.com, I always talked about my weekends in Williamsburg with my beau Danny. Brooklyn is always our "go to" borough for food and shopping. We drive down (or up not really sure) there to take a few pictures, eat, shop and top it all off with a latte. Honestly, even though Williamsburg has become crazy congested it still has the best places to eat and the best thrift shops. I put together a short list of some of my favorite places to do just that, shop and eat. I wanted to share this with you guys in case anyone is looking for a new place to try. Along with this post, I'm showing the last outfit I wore while we were hanging out in Williamsburg. It just started to get cold out so my leather jacket was perfect for the occasion. On to the good stuff!
__________________________________________
Shopping:
Crossroads Trading Co
135th N 7th Street
Crossroads is perfect for on trend thrift finds. I find myself roaming around the store for at least an hour and I never come up empty handed.
Buffalo Exchange
504 Driggs Ave
Buffalo Exchange is known for on trend items AND you can sometimes find a couple of vintage pieces.
Food:
Wild Ginger
182 N 10th Street
If you're looking for delicious vegan asian dishes, this is the place to go. We found Wild Ginger by total accident and it was made to be. Since switching over to a plant-based diet we have visited this place a handful of times.
Sweet Chick 
164 Bedford Ave
The best chicken and waffles I've ever had. I first tried Sweet Chick when they opened their first location in Manhattan. It was love at first bite. Because of my diet restrictions, I haven't had it in a long time but I do recommend it to anyone looking for some good ole' comfort food.
Coffee:
New York Muffins
198 Bedford Ave
Before getting ready to go home, we always stop at this corner coffee shop to get a latte and sometimes a sweet treat. What I love about this place is they have alternatives to dairy milk and sometimes they stock vegan treats. Also, it's a perfect spot for people watching.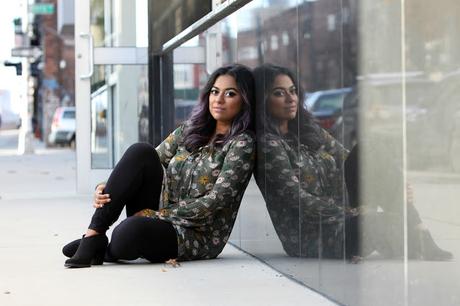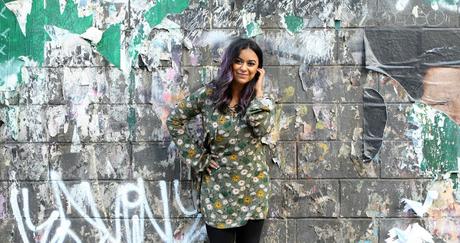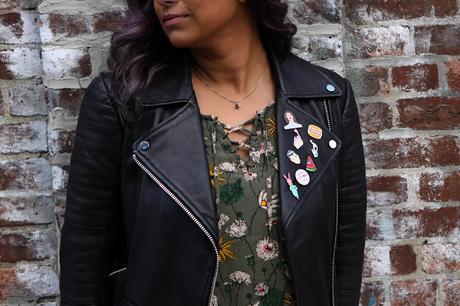 Trust me when I tell you that Brooklyn does not lack in the food and shopping department. These are just a few places I love to visit while in Williamsburg. My list is growing and we're trying new places more often. Until next time.....