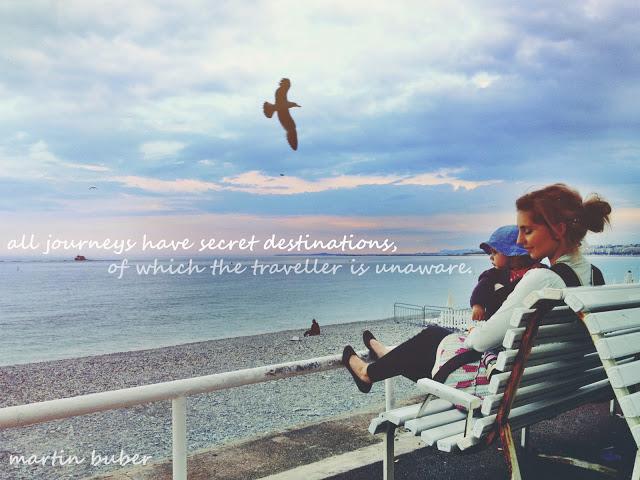 Hello everybody, high five for having summer vacation days around the corner!... packing our stuff to leave and so very looking forward for some well deserved family quality time with my loved ones! We are heading north again this time, to spent some summer days together with my parents in a little cottage at the Baltic sea. Not to much sightseeing plans, just inhaling the sea air, long beach walks and relaxing.This is very different to most of the journeys we normally do. Our last one for example was a road trip through the Alps down to Milan, heading to Monaco, then Nice and then spending some days at the cote D`Azure near St. Tropes.This road trip together with our little one was sometimes a bit stress full, but filled with a whole lot of beautiful memories. I love roadtrips, driving listening to some favorite travel music, seeing so much of the different landscapes and people.  we are definitely going to make the same trip again, maybe just a bit different.
So if you like to travel Europe, this is a route I would highly recommend. So many beautiful sights to see in a very close and compact form, besides the fluffiest macarons you may have eaten:)
But for now... I´m leaving for some more quite days, which are beautiful anyways, because all journeys that have the focus on spending quality time with our loved ones are lovely, wherever our journey leads us:)...
So meanwhile I´m leaving you with some quick insta pictures of our last years road trip.
Have some happy summer days!