Ciao dears!,
   I've finally finished sharing all the outfit pictures from last summer!  Now, I'm moving on to the fall, September, particularly.  Here are a few teacher/professional outfits as well as some more casual ones.  Enjoy!  Tell me your favorite/s in the comments below!

1. Business Serious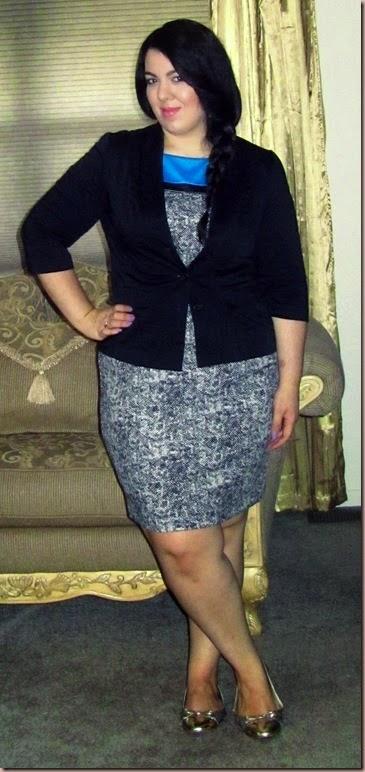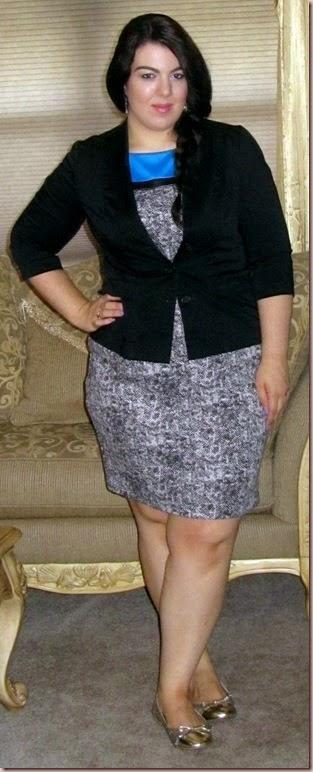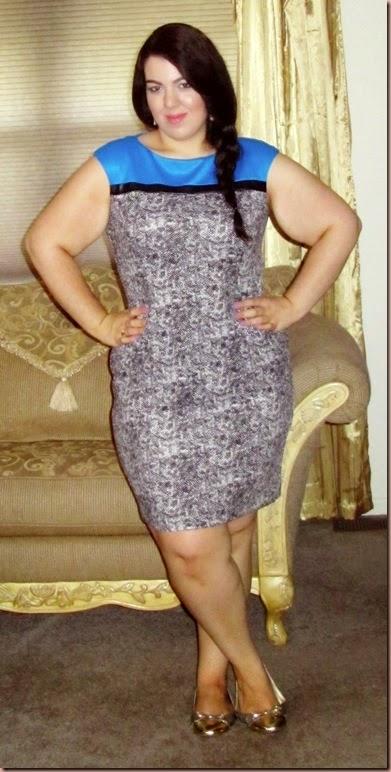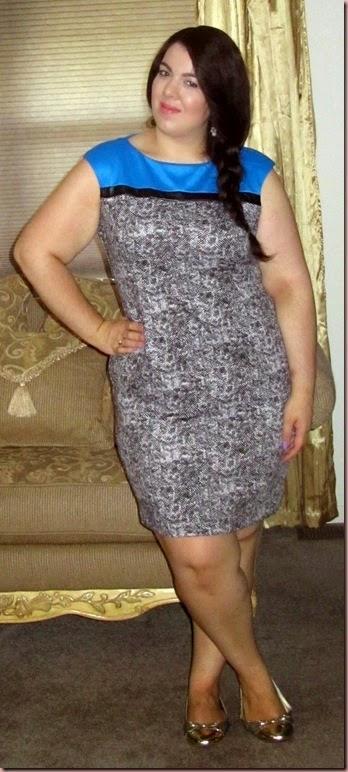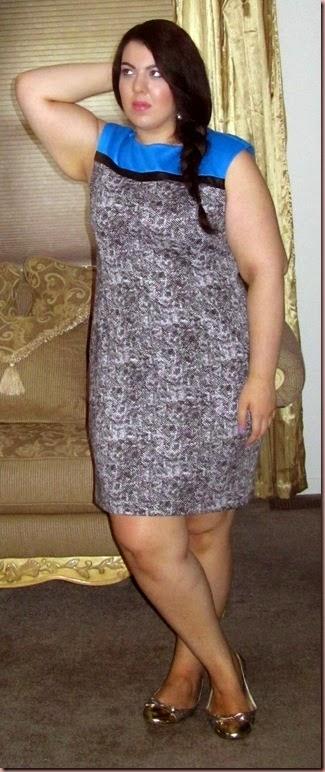 Dress: New York & Co., Blazer: Fashion Bug, Flats: Lane Bryant, Earrings: Forever 21
2. Pastel Professional!
   I love this mint comfy blazer.  It makes me look like I'm put together but it's in a pretty color and is cotton, so It's comfy!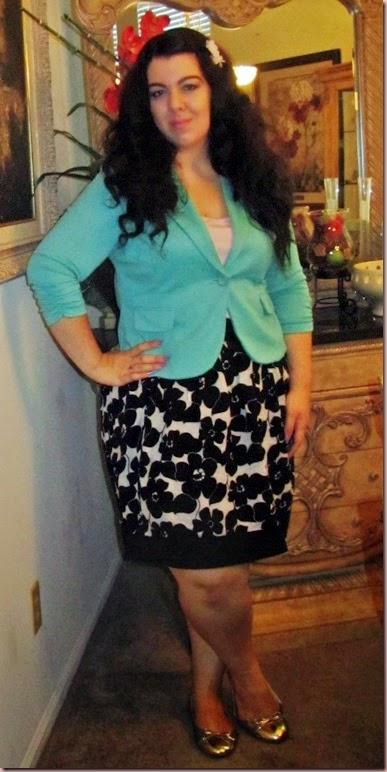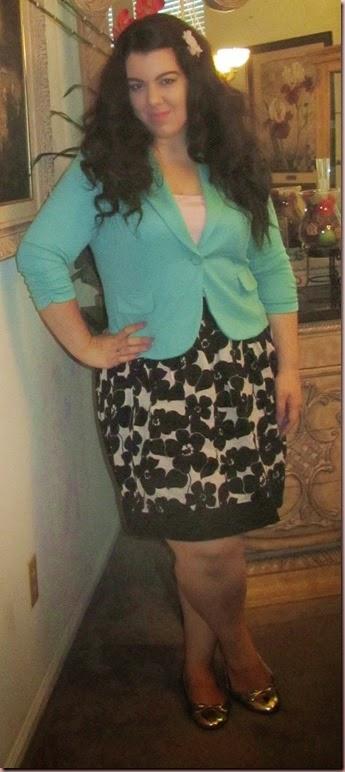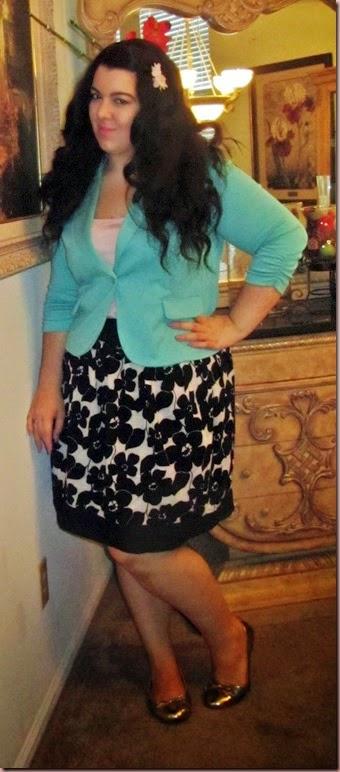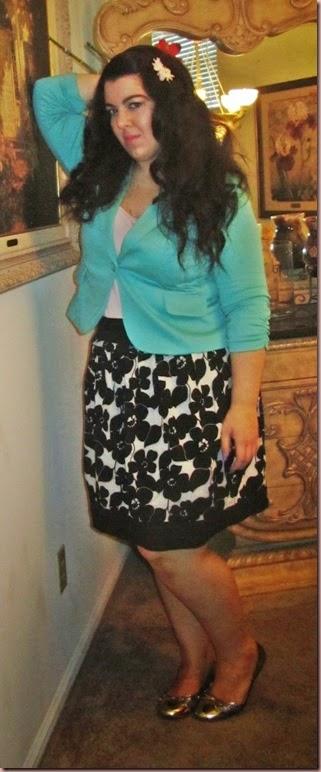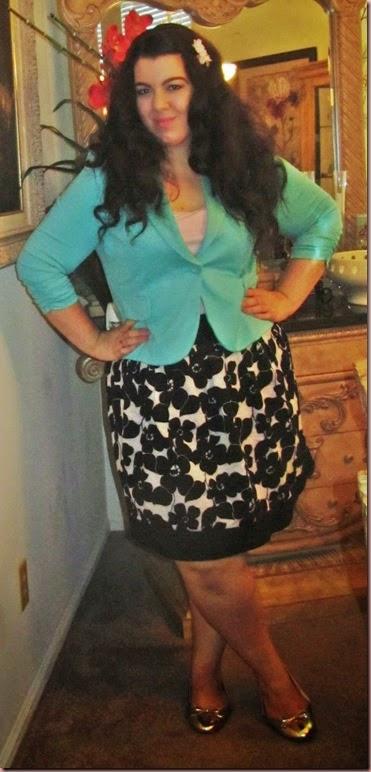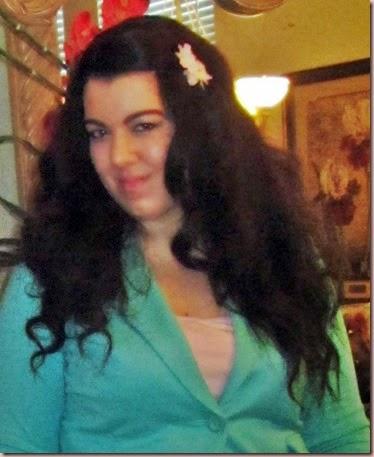 Blazer: J.C. Penny, Tank top: Fashion Bug, Skirt: It used to be my sister's., Shoes: Lane Bryant, Flower Hair clips: I made them!
3. Fall's Coming!
One of my favorite things to do when it's the beginning of fall, and you're tired of your summer clothes, but it's still pretty hot outside, is to wear a summer dress (that's not too summery!) and add Fall accessories like boots and a gold necklace and belt, topped off with some berry lipstick.  Tada, Fall transitional fashion!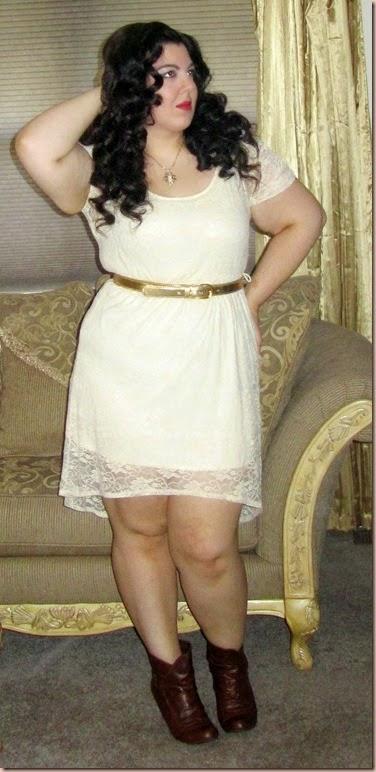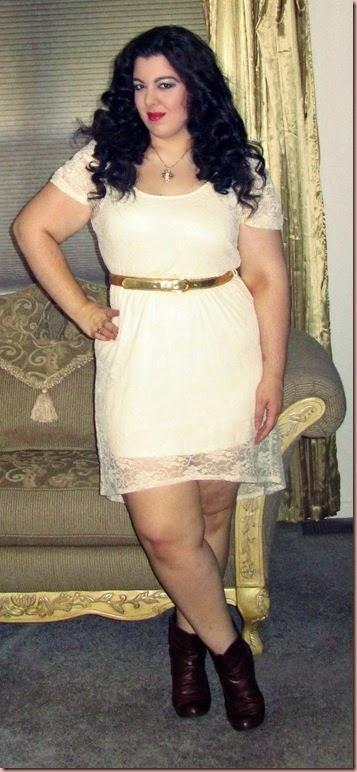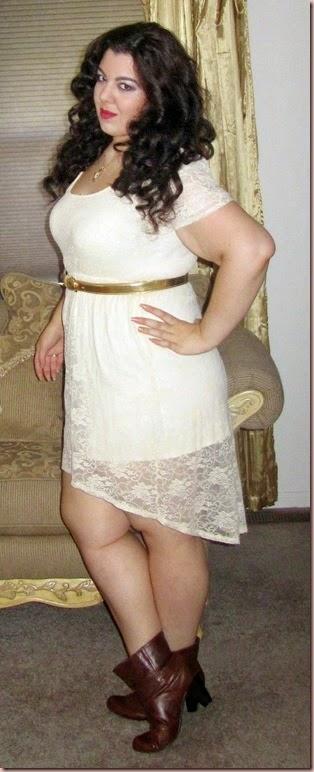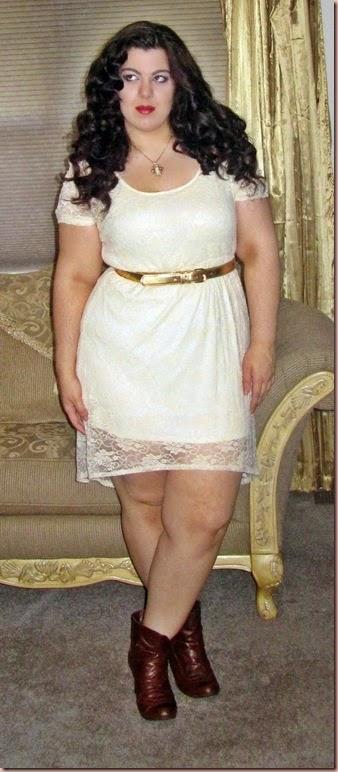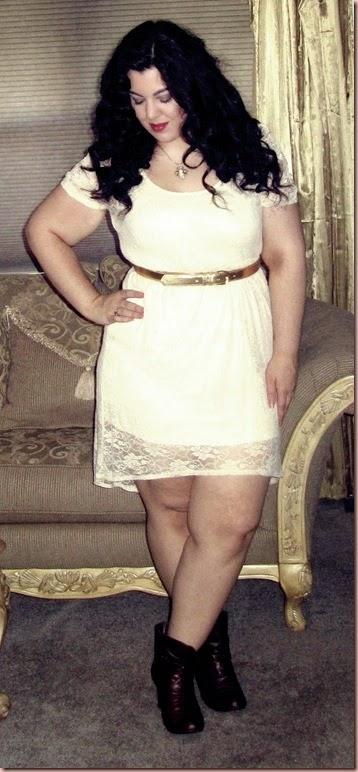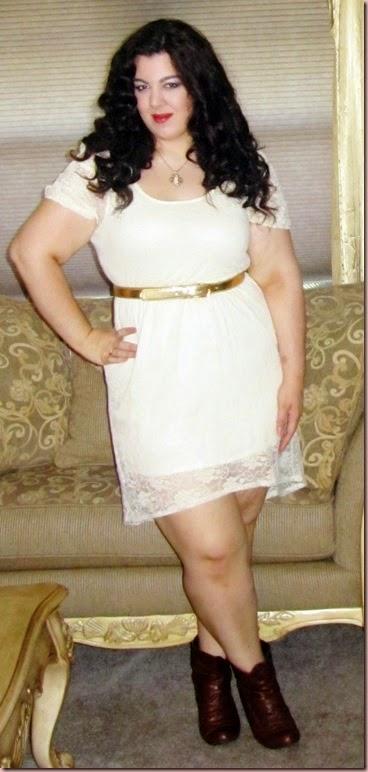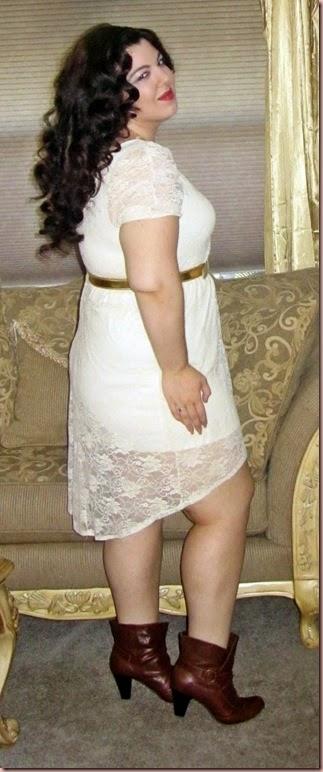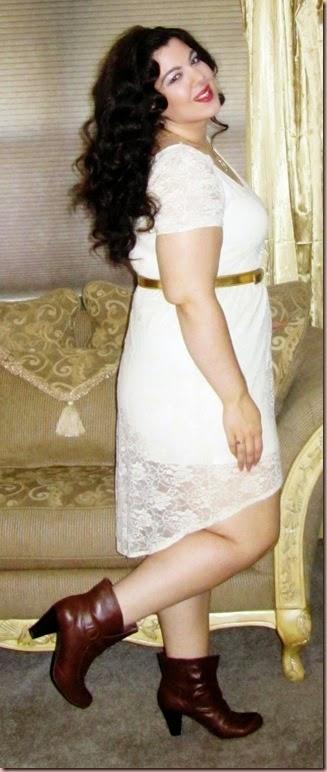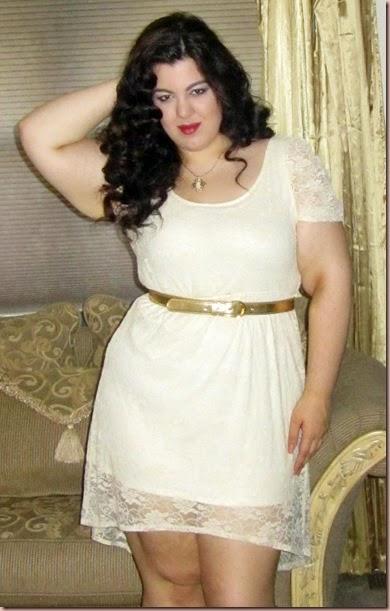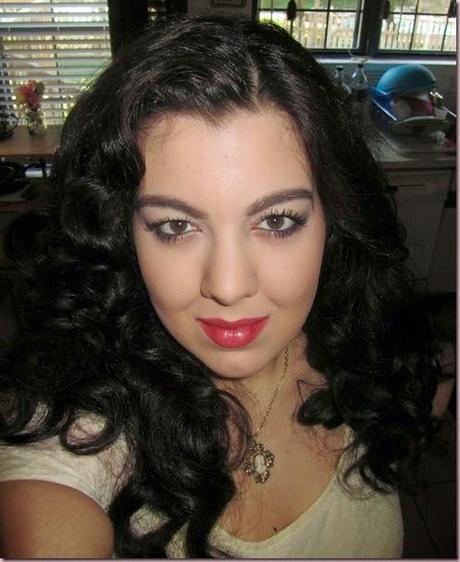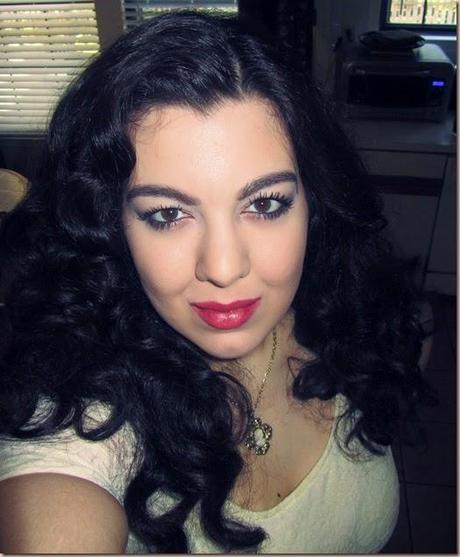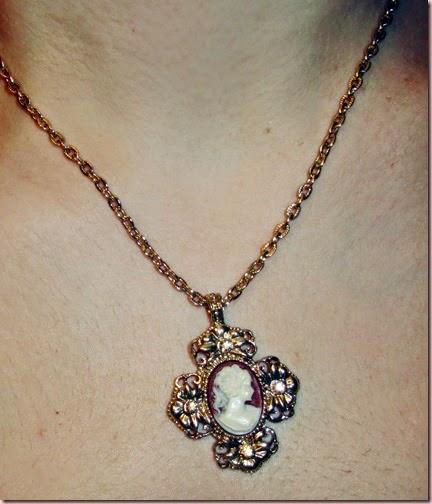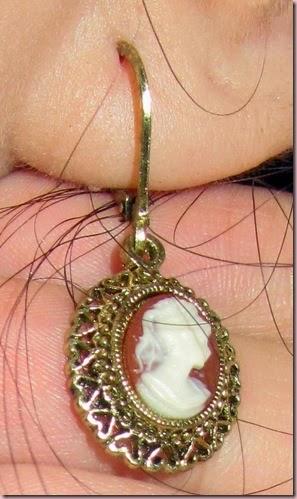 Dress: Ross, Belt: Downtown store?, Boots: Avenue, Earrings & Necklace: Gift from my cousin
4. Stripes & Pastels!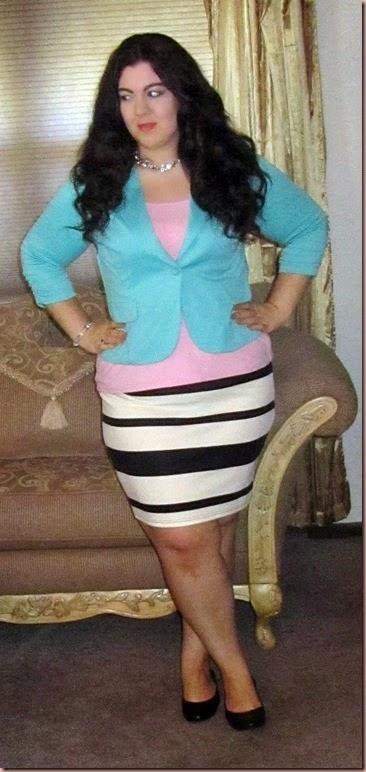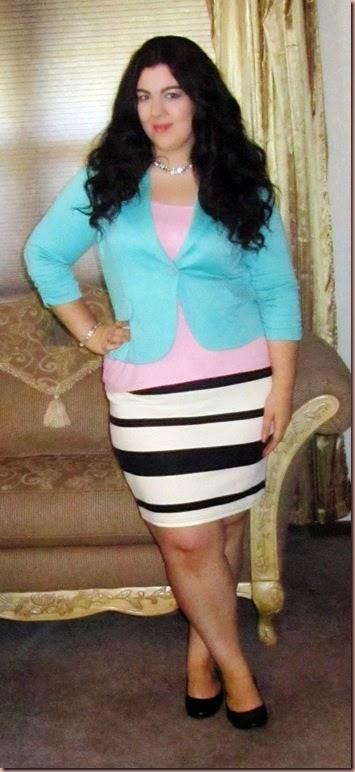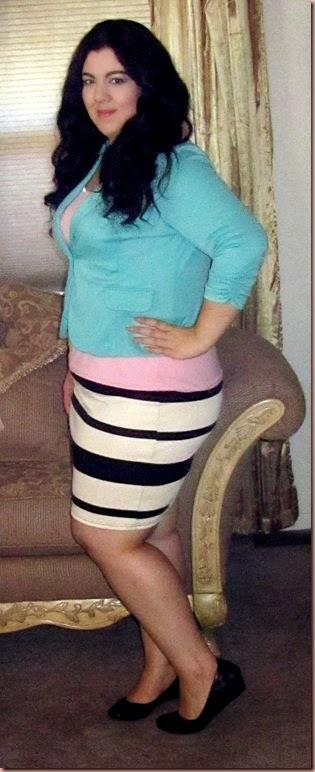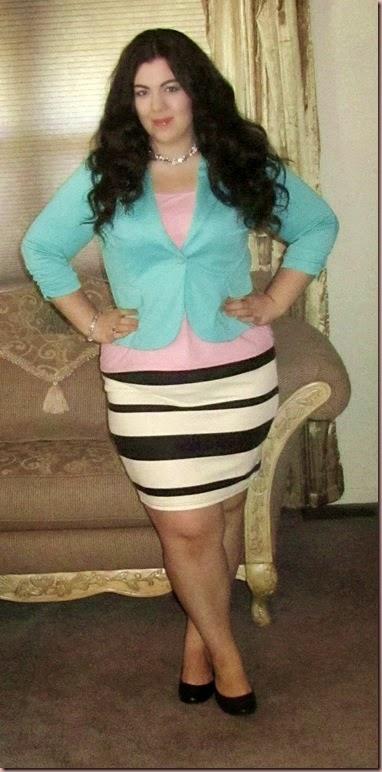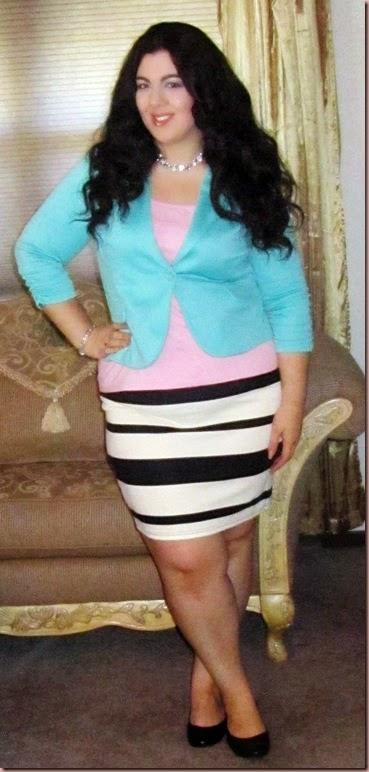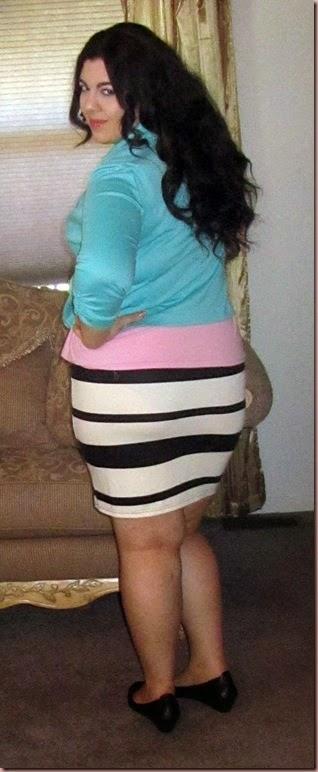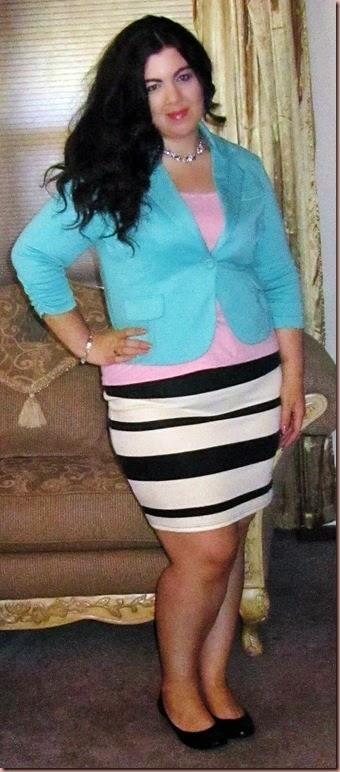 Blazer: J.C. Penny, Tank Top: Fashion Bug, Skirt: Target (maybe?), Wedges: Target, Bracelet & Necklace: Forever 21
5. Wine Making Fancy!
   I wore this to go to New Jersey somewhere with my father and brother-in-law to get the grape juice to make wine.  It was a sort of fun little trip.  I just was in the mood to wear my hat and then the rest of the outfit  came together based on the hat: I was going for classy yet casual, vintage-like vixen.   Not sure how well it went…lol, but I like it.  I also went to an outdoor sidewalk sale that also had a mini vintage car show with Dominick.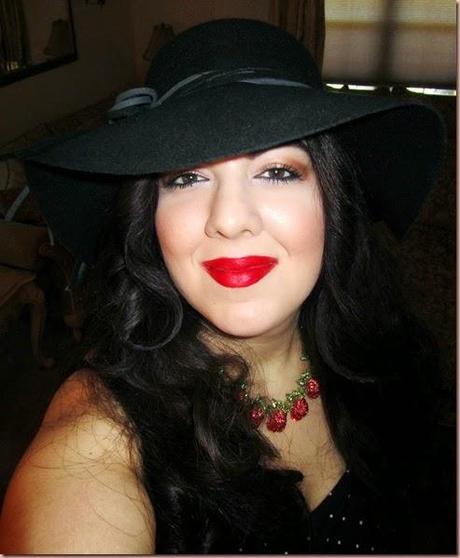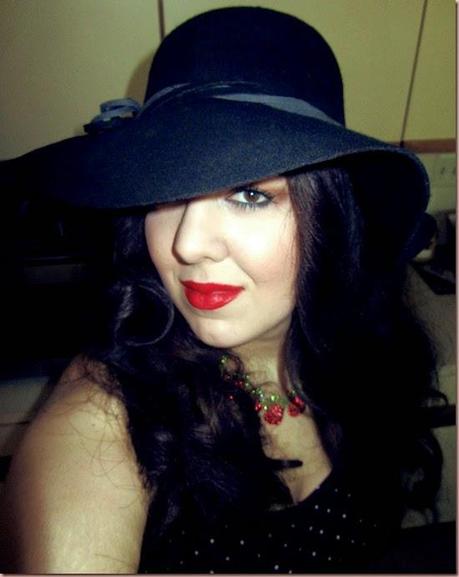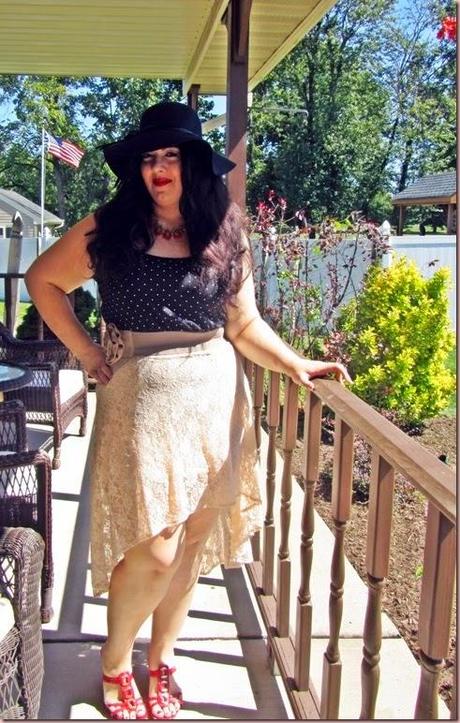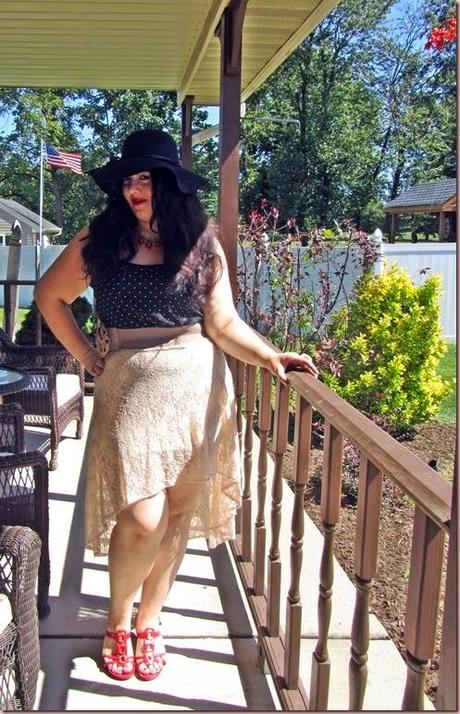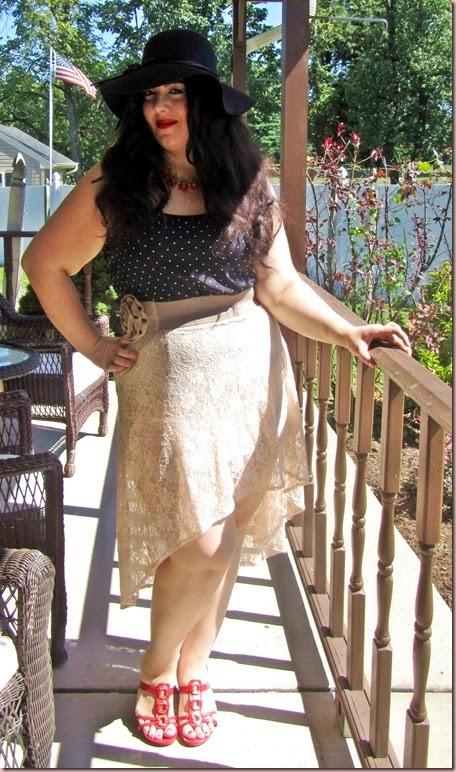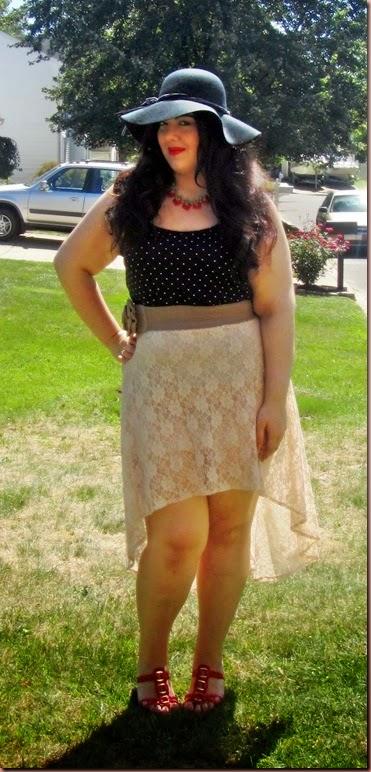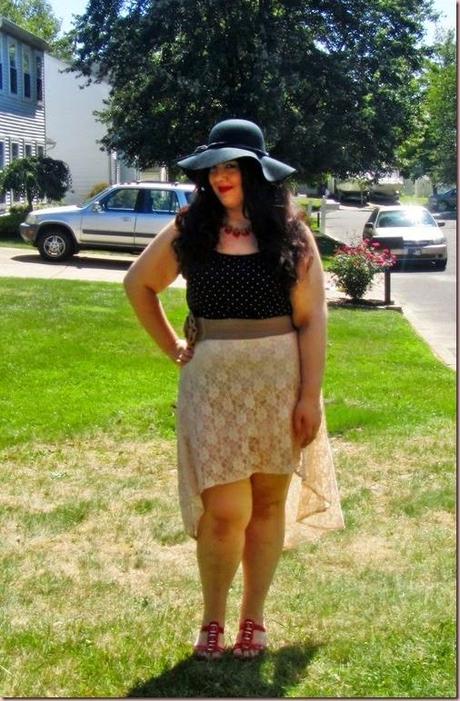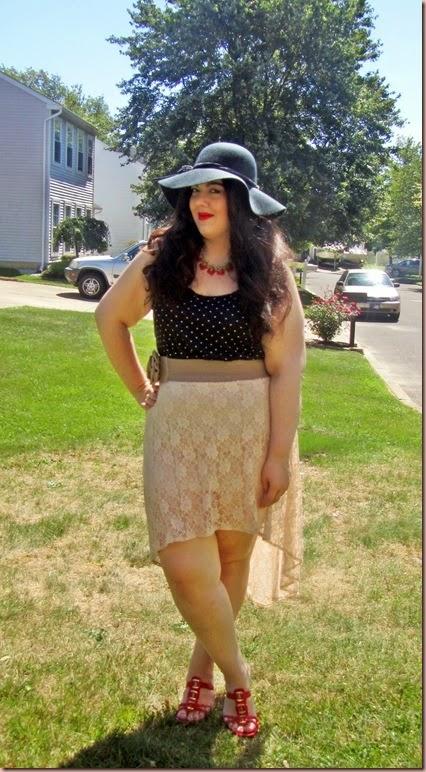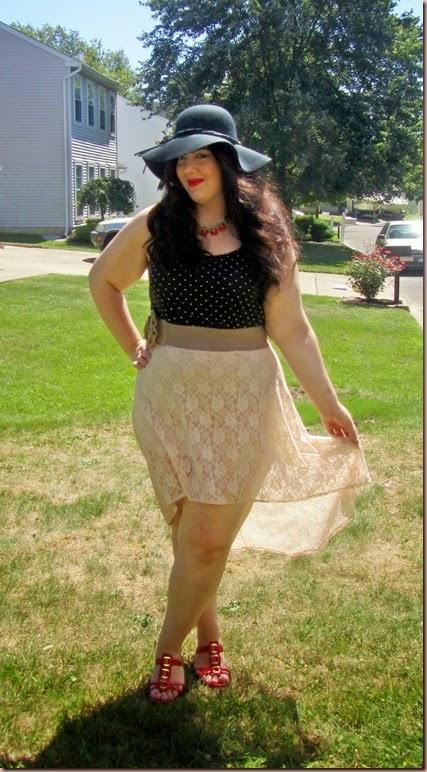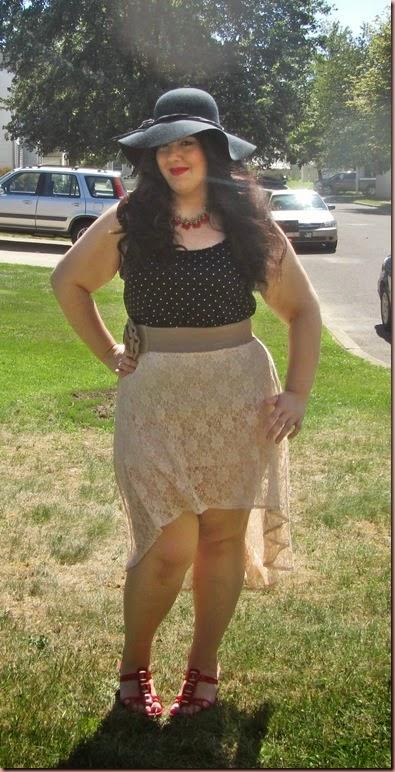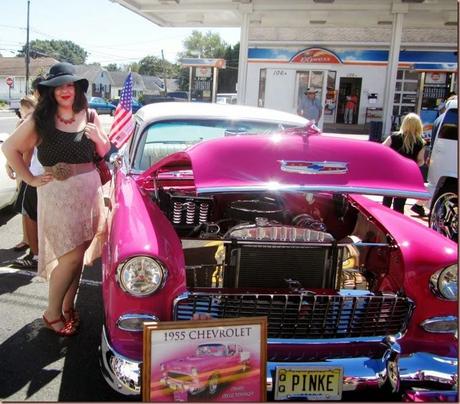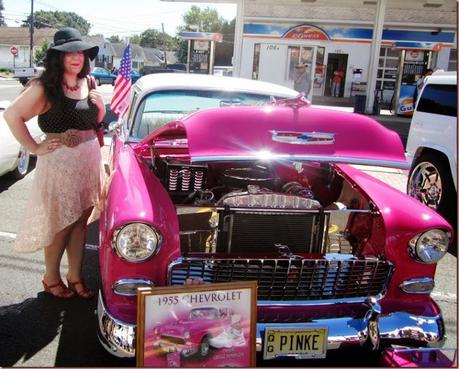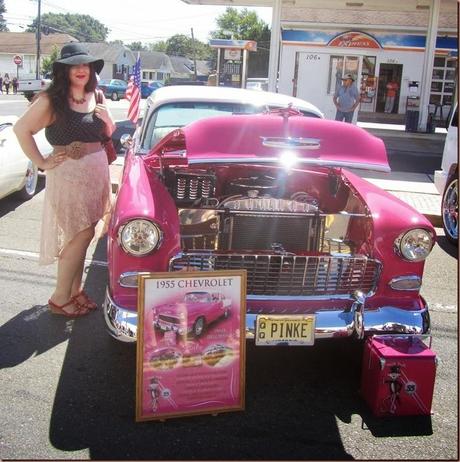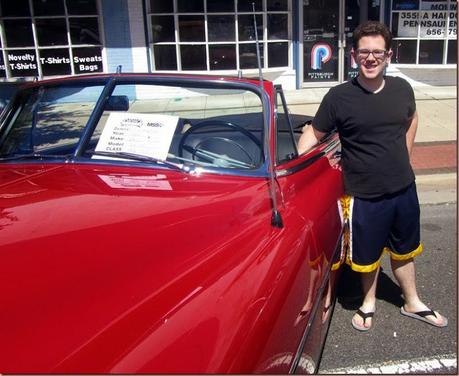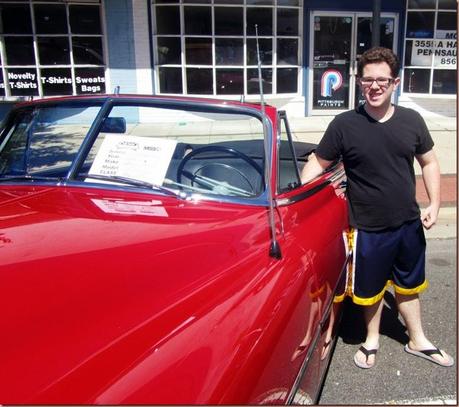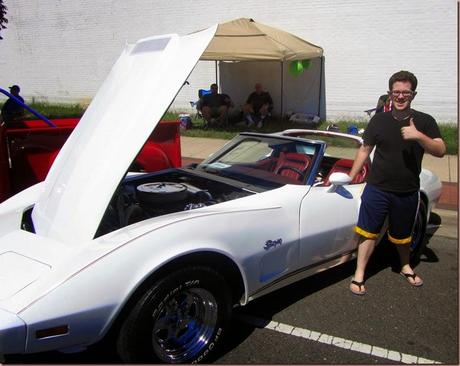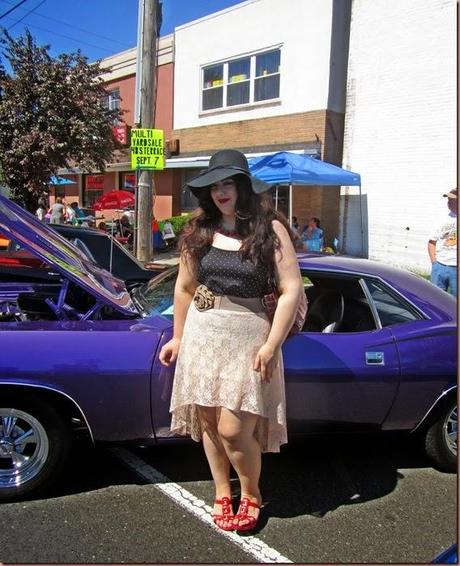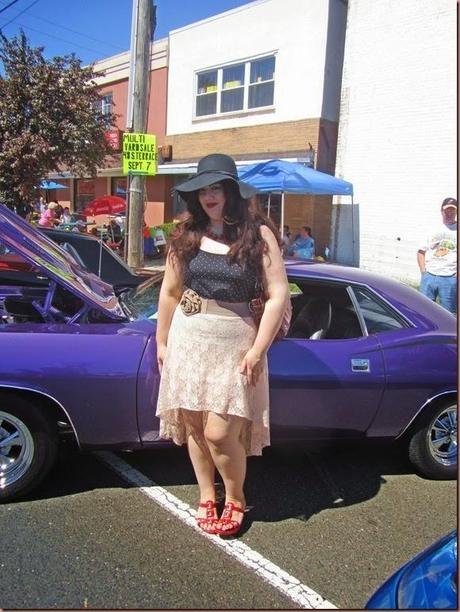 Top: Fashion Bug, Skirt, Floppy Hat, & Belt: Forever 21, Wedges: Avenue, Necklace: Jewelry store in the Oxford Valley Mall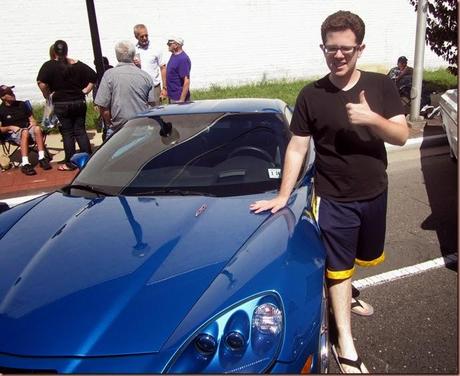 6. Minnie Mouse Fabulous!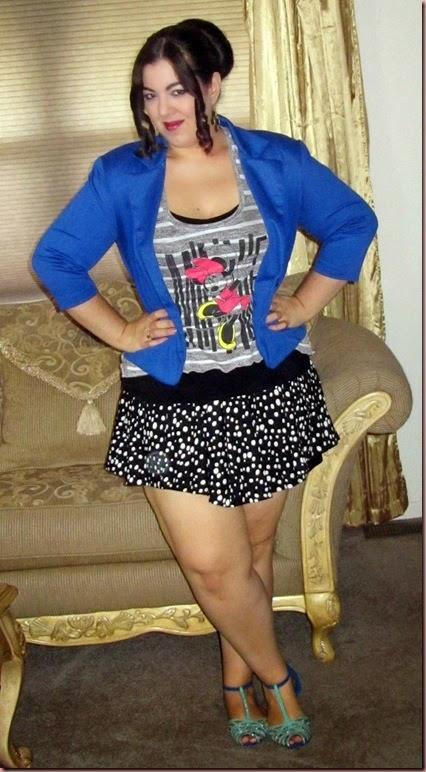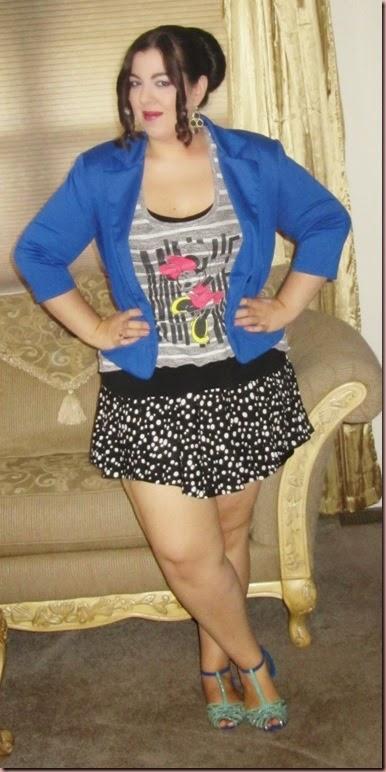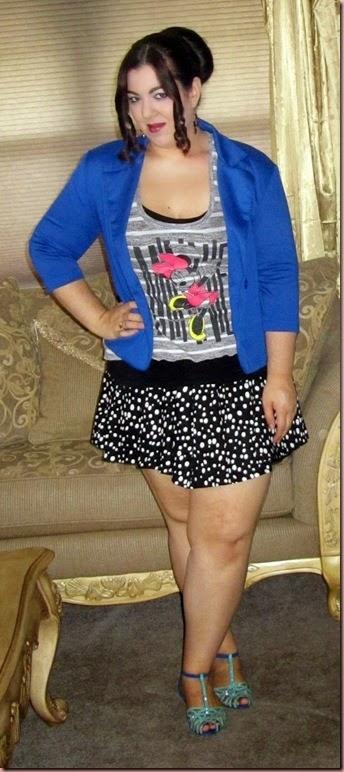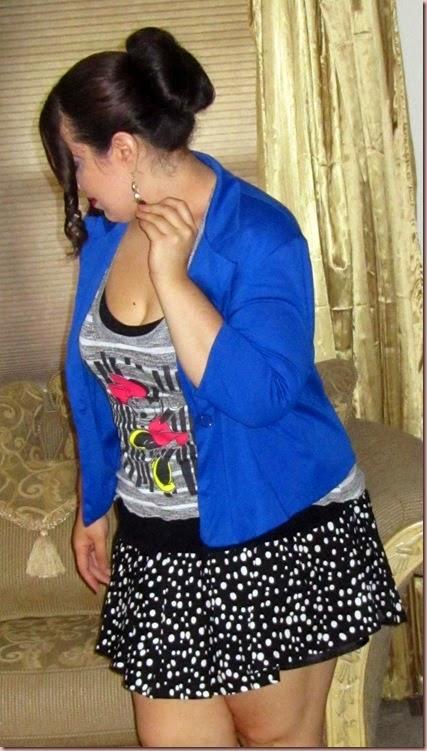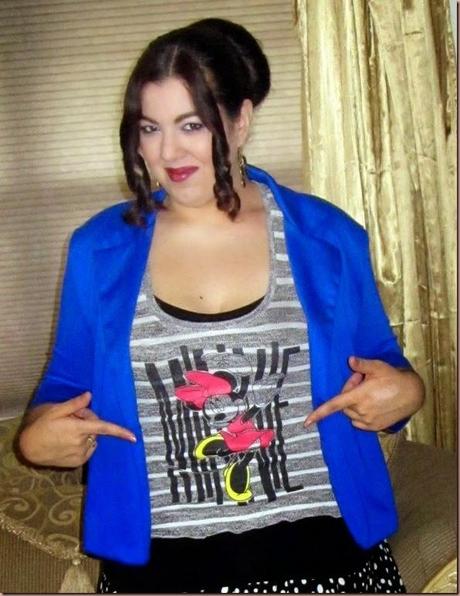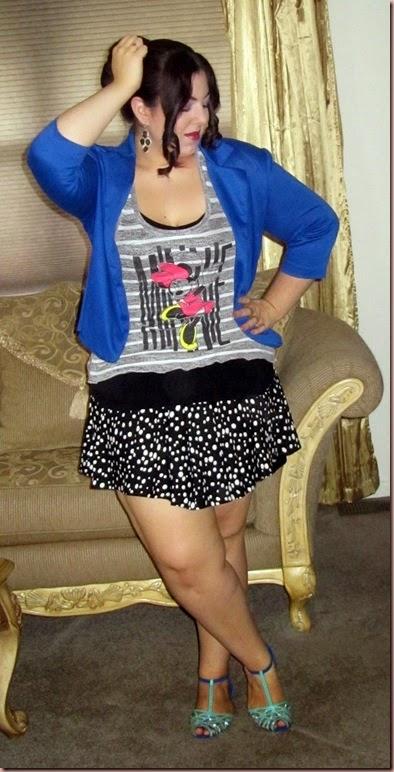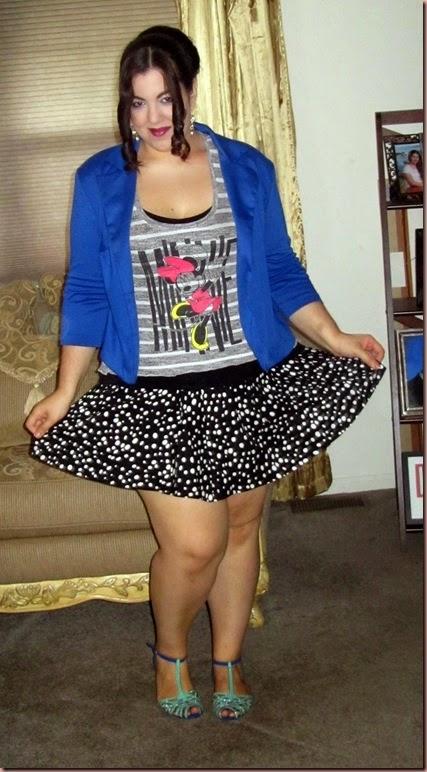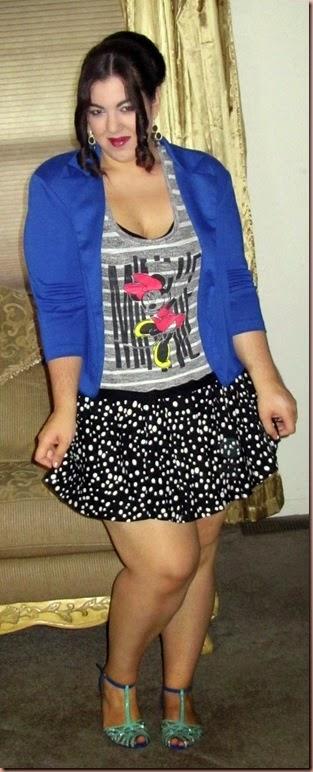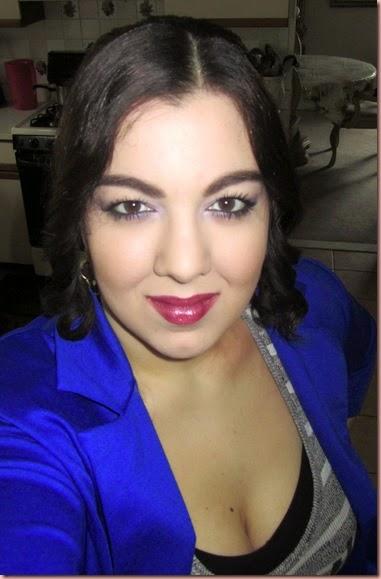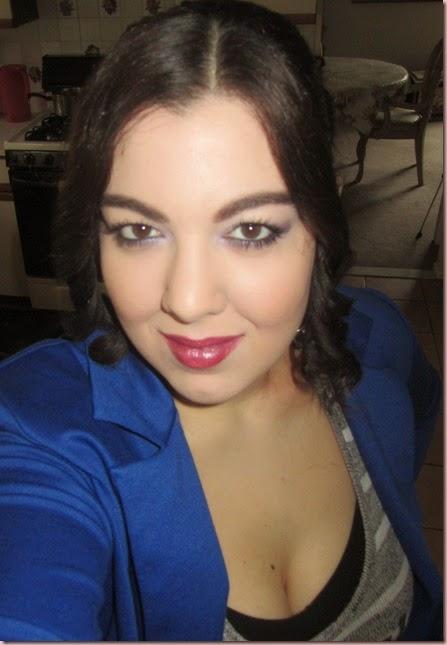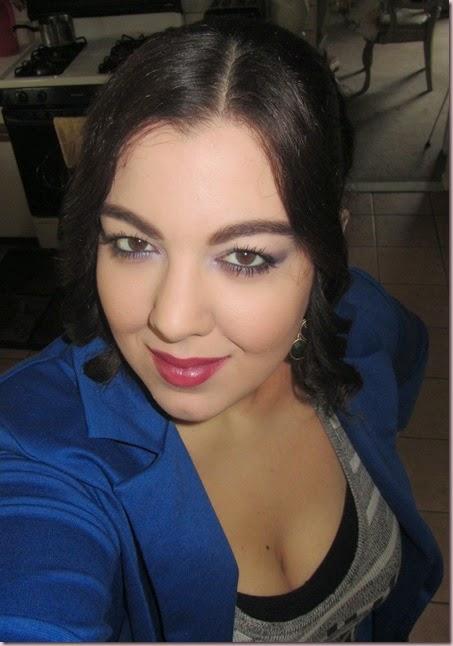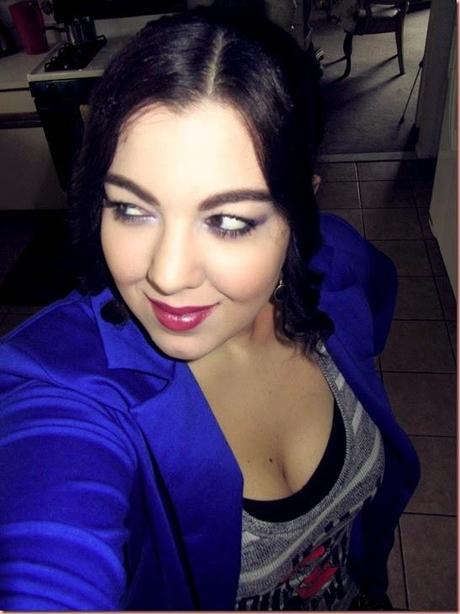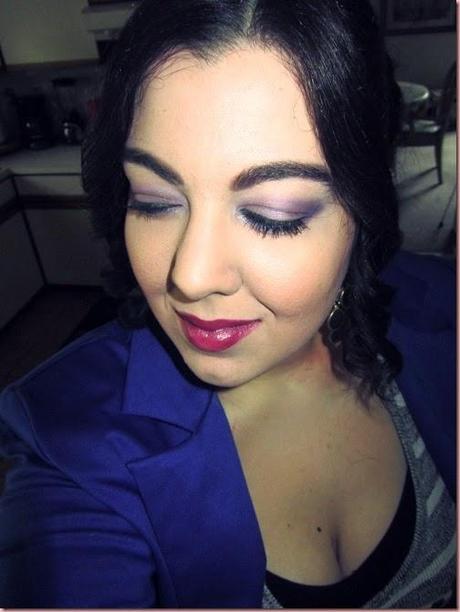 Minnie Tank Top: Target, Black Tank Top & Skirt: Forever 21, Blazer: DEB, Earrings Kohl's, Flats: Oxford Valley Mall shoe store
7. Deep Red Pants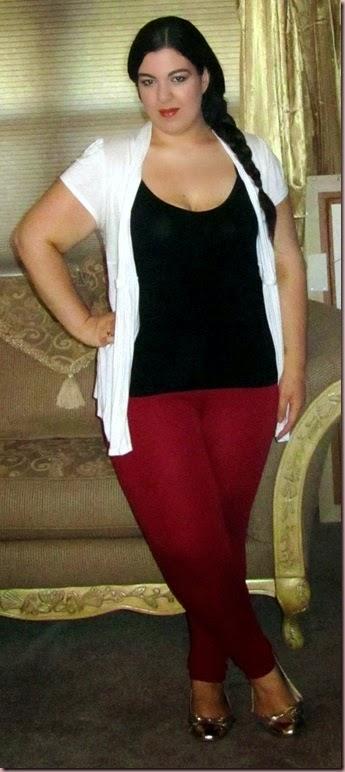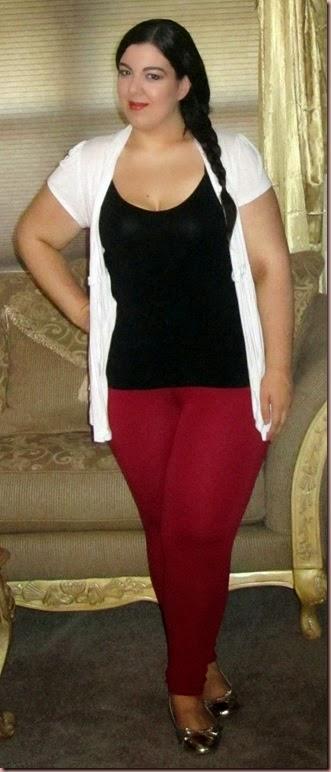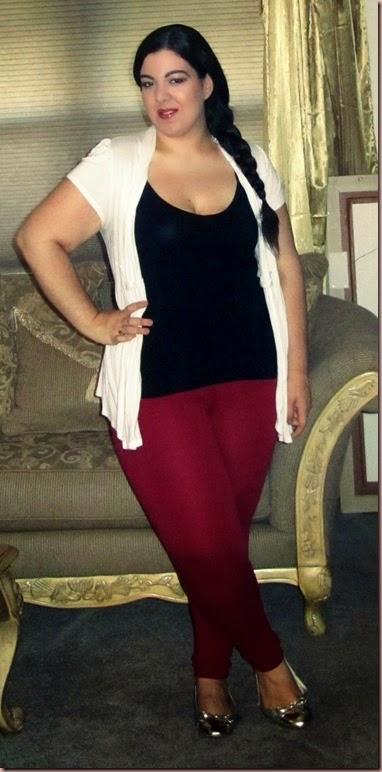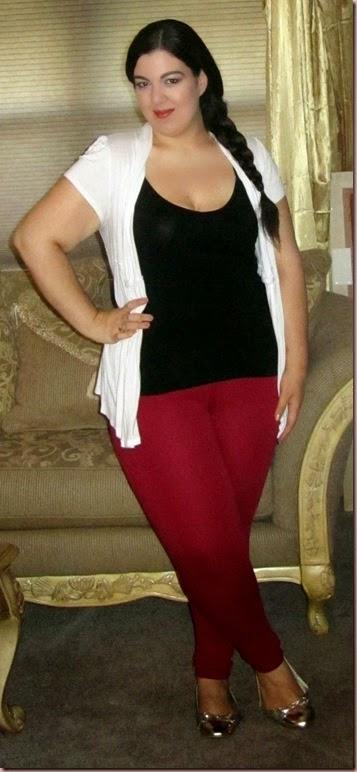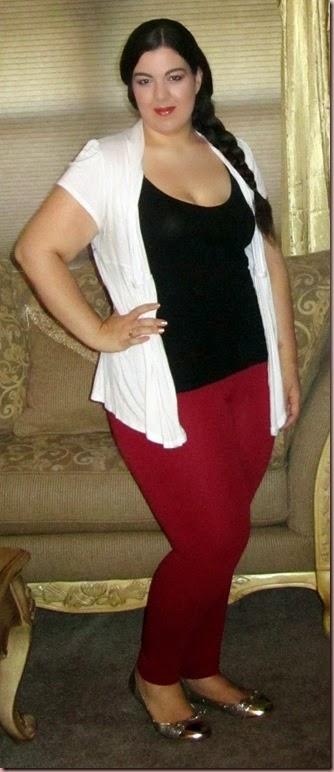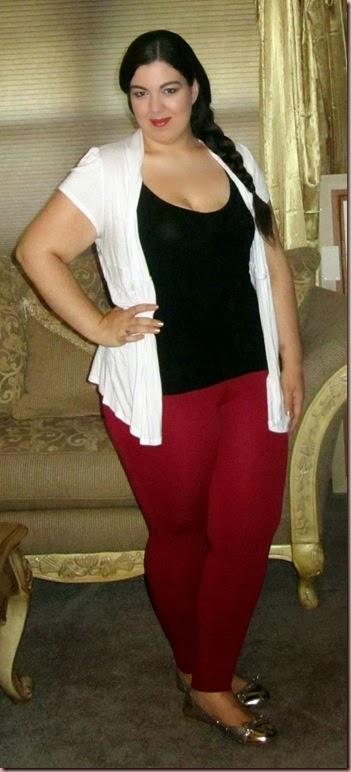 Pants: J.C. Penny, Tank Top: Forever 21, Flats: Lane Bryant, White Shirt: DEB  
   ♥♥ Xoxo Gabriella