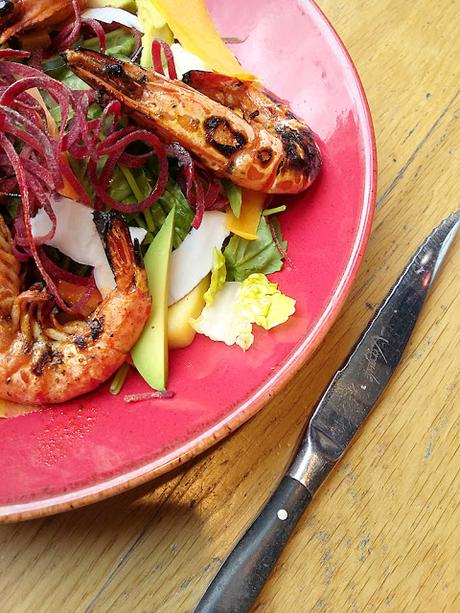 Turtle Bay, Preston sits in the heart of the city near to the Harris Museum and next to the iconic flag market, famous for its warm and friendly relaxed vibe, Turtle Bay is a popular spot in the city and we were recently invited along to sample their new summer menu.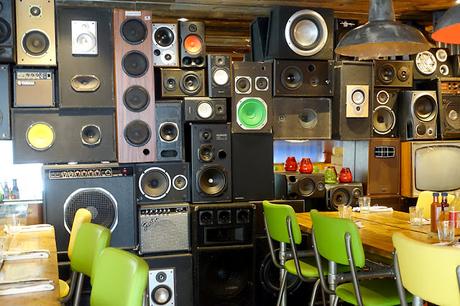 Harking back to the days when the venue was a record shop ( yes I'm that old ... and yes I remember it as a record shop) part of the interior is decorated in homage to its roots, I loved this area, each Turtle bay has similar relaxed Caribbean styling to its decor, rough plasterwork, bare concrete, sheet steel and of course the colours of the Jamaican flag.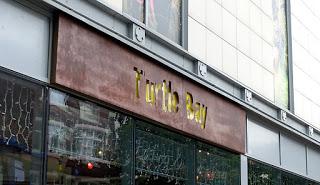 Later in the post there are more images of the fab interior, which screams summer and warm tropical breezes, which put us in a sunshine mood despite it being a typical Lancashire June day outside i.e. 14 degrees and overcast. The welcome was warm and friendly and the team eager to please.
So lets get down to the the food and drinks, the menu has been tweaked to reflect the change in season and the hopefully rising temperatures. 
Drinks - Mr LF was disappointed to discover that the Guinness West Indian Porter he so loved last time we visited was no longer on the menu, so instead he chose the Jamaican Pale Ale, brewed by The Bay especially to complement the jerk dishes at Turtle Bay.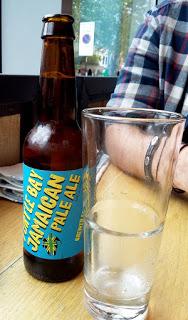 I chose the Elderflower cooler, a refreshing mocktail with elderflower cordial, cucumber ribbons, fresh mint and lime juice topped up with soda and lots of ice. Delicious and very summery.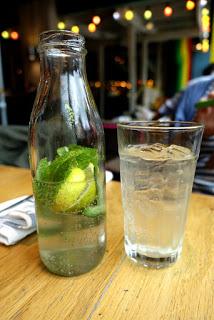 On to the food, starters -  the 

Classic chilli beef patty for Mr LF, a crisp turmeric spiced pastry parcel, with a ground spiced beef filling and scotch bonnet chillies, served on a plank with baby gem lettuce cups of cooling house mayo.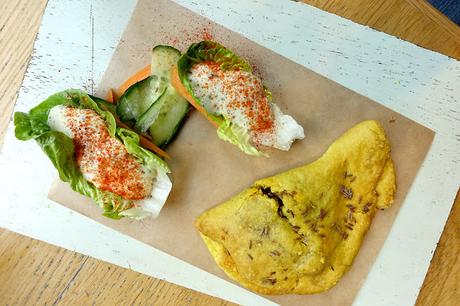 My choice was the Jerk Pit chicken wings, three wings of chicken, spiced and marinated for 24 hours before being pit grilled,  the skin was a little flabby but  overall a tasty dish served with a choice of glaze, I plumped for pineapple. Sweet spicy and tasty, and very messy... no knifes and forks here.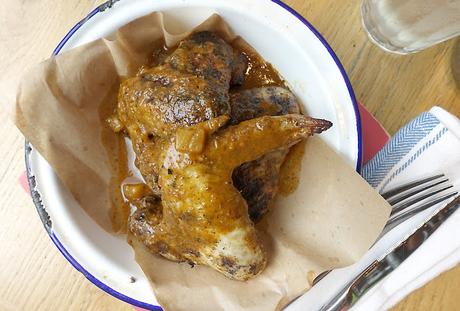 Mains now, Jammin Lamb burger, a pit grilled lamb and mutton burger, served on a sweet pineapple glazed bun with crispy baby gem lettuce, sliced tomato, fresh mint and onion salad, herb mayo accompanied with spicy fries and Caribbean slaw. Juicy lamby and tasty, but  it wasn't very spicy.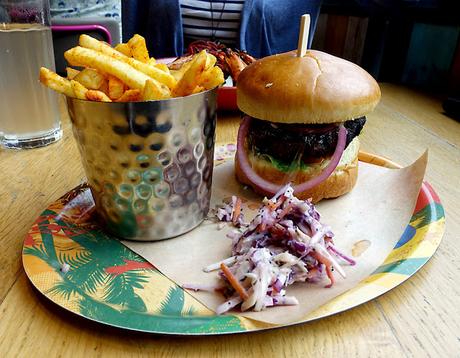 My choice was the Avocado, butternut squash and mango salad, I chose pit grilled garlic and chilli prawns to up the protein content of my dish, I was slightly disappointed (only 4 prawns but they were whoppers) and not very spicy but well cooked. The salad made me smile with crispy gem lettuce, sugar snap peas, beets and juicy avocado and mango, coconut shavings and a citrus lime dressing, very summery and colourful.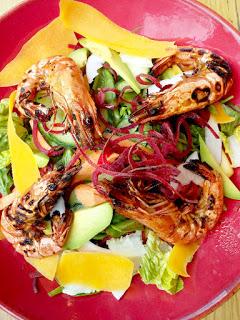 Dessert time, well it would rude not to, Mr LF loved the sound of the Cayman upside down rum cake, this is Turtle bays equivalent of sticky toffee pudding, warm vanilla rum cake, with rum caramel sauce and vanilla ice cream.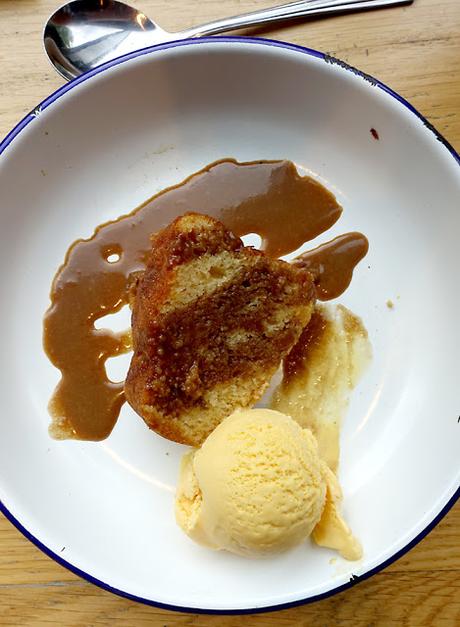 I liked the sound of the Spiced Rum and chocolate pot with coconut ice cream, Richly spiced decadent chocolate mousse served with refreshing coconut ice cream, the portion was very large and not very glamorously presented but it tasted very very good, just a little large portion wise given the richness of the pudding. I loved the enamel dishes used , they just look so rustic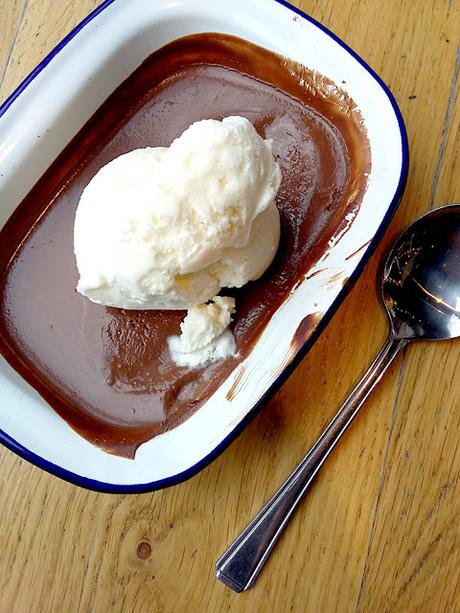 Here are more interior shots for you to enjoy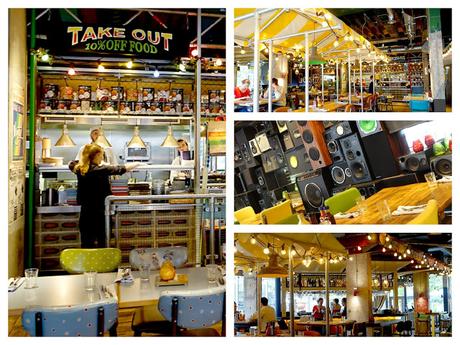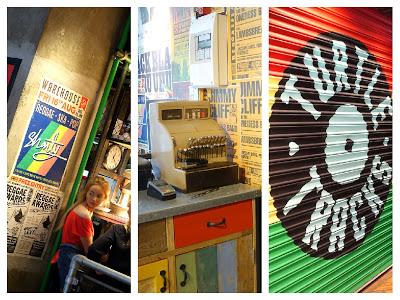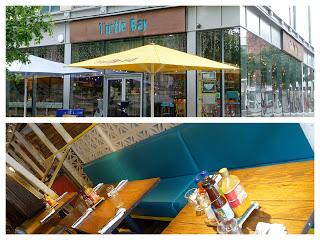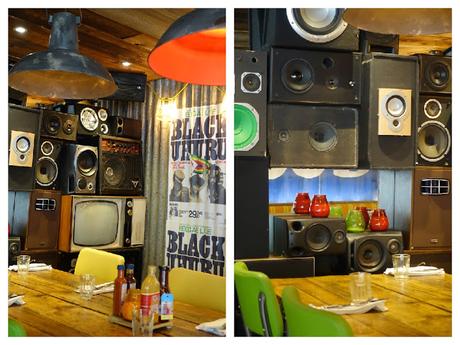 So That's all Folks ! until next time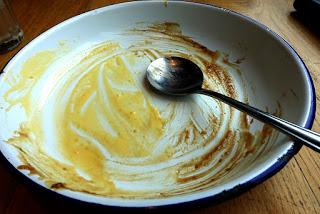 Turtle Bay Preston, Crystal House, Birley Street,  Preston,  PR1 2AQ
We dined on a complementary basis after being invited to give a review, all thoughts, views, opinions are our own. We were not expected to give a positive review.