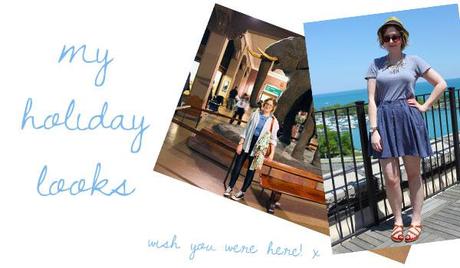 I've just got back from a holiday in America and I'm seriously suffering with the holiday blues. You know the deal – you spend two weeks eating, shopping, sleeping in and staying up late, then all of a sudden… BAM! It's back to reality and back to work. Sob.
Luckily the weather is gorgeous at the moment which really helps – I think I might've jumped on the next plane back to the USA if I'd seen gray skies and rain. I've uploaded my holiday photos to Facebook (a bit of social showing off never hurt) and keep flicking through them to remind myself of the good times. So as I'm clearly not ready to come back down to earth, I thought I'd share a few of my snaps with you with some outfit ideas for your own getaways. Take a look!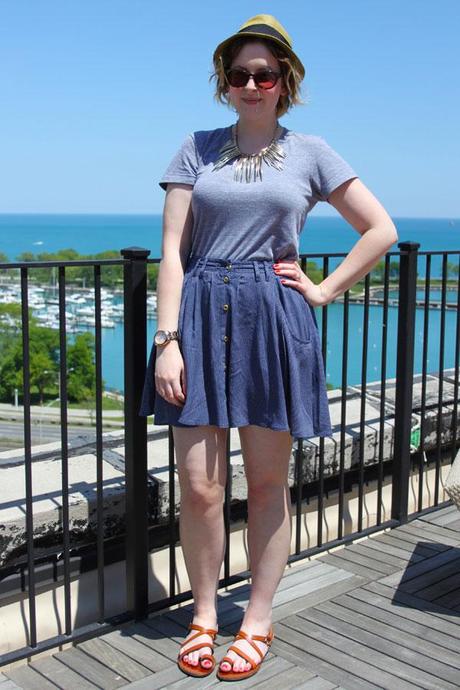 Here I am in Chicago – it was really hot on this day, so I wanted to keep cool and casual in an easy, breezy outfit. If you're jetting off to somewhere nice and warm, a cute floaty skirt like this is essential for simple style. Wear it with a cotton tee like me, or throw it on over your bikini for a great beach-to-bar look. Here's how to get the look at Republic…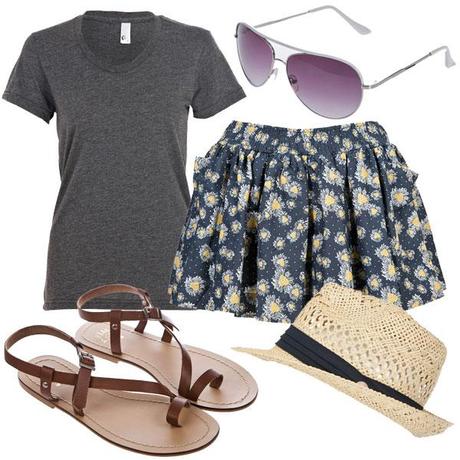 This American Apparel Crew Neck T-Shirt is the same as the one I'm wearing – I love these tees as they're so lightweight, don't crease (great for packing!) and are really soft. I have one in every colour! The adorable Soul Cal Deluxe Daisy Skirt can be dressed down for day or glammed up for night – multitasking pieces are great for holidays! Just finish the look with some flats like these Miss KG Kelsey Leather Sandals, a straw trilby to keep the sun off your face (and hide beach hair) and some must-have sunnies like these Miso Aviators.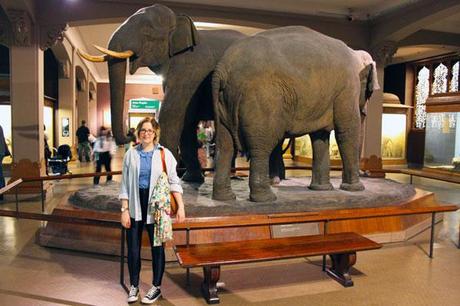 I also visited New York – the weather was great but we did have a few rainy days, which meant sheltering in the American Museum of Natural History for a bit! If you're heading off for a city break, make sure you pack for rain as well as sun – layers are great if it's hot as well as wet, and comfortable shoes are a necessity if you're walking a lot. Here are my picks from Republic…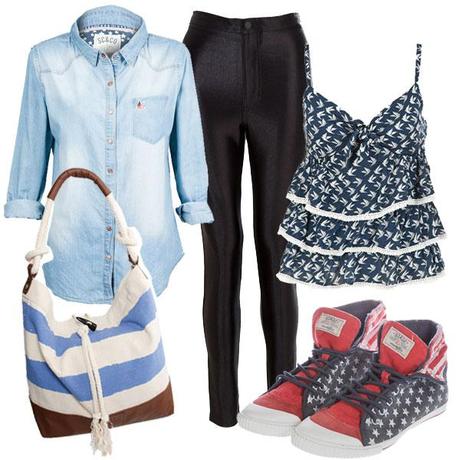 My American Apparel Disco Pants came in really handy during my travels – I wore them on the plane over (they are SO comfortable!), on nights out when it was a little chillier and on those rainy days. Add a sweet cami, like this bird print style by Soul Cal Deluxe then layer up with the Soul Cal Deluxe Chambray Shirt. If you get too hot you can whip it off and pop it in this Stripe Tote Bag, which can also carry all your holiday essentials – camera, bottled water, street maps and suncream are mine! Finally, these Stars & Stripes Hi-Tops are great if you're walking all day – they're sturdy, supportive and stylish.
Getaway style should be a mix of the practical and the fashionable – stock up on the basics, along with a few key trend pieces, and you're good to go. Happy holidays!
Jen x
Social Media Team