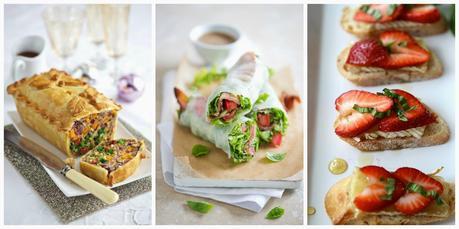 leek, squash & broccoli pieBLT spring rollsstrawberry, brie, honey & basil crostini
It's June & the sun has been shining all day long in London....on days like this a picnic seems like the only thing in the world you want to be doing.
Here is a selection of my favorite picnic Pinterest foods, all have recipes attached....let the summer commence, bon appetit!!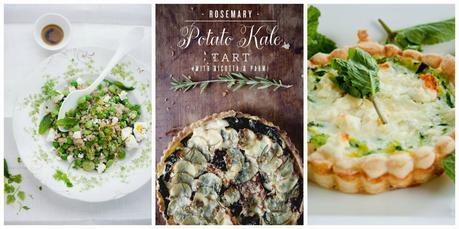 quinoa salad with peas, fava beans, feta, mint & lemonpotato kale tart with ricotta & rosemaryzucchini, feta & mint quiche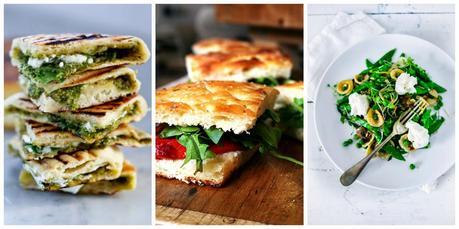 grilled stuffed naan with garlic scape chutneyhomemade focaccia roasted red pepper arugula sandwichesspring pasta with burrata cheese, peas, mint & asparagus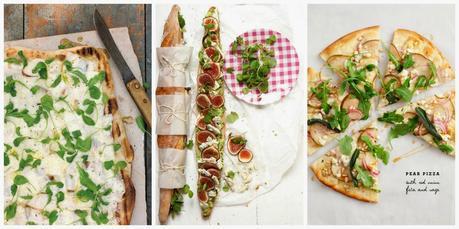 grilled pizza with fontina & arugulabaguette with avocado, gorgonzola, figs & avocado pear pizza with fried sage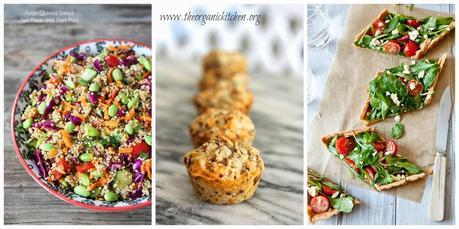 asian quinoa saladcheddar bacon scones with maple cinnamon buttertomatoes, greens & goats cheese tarts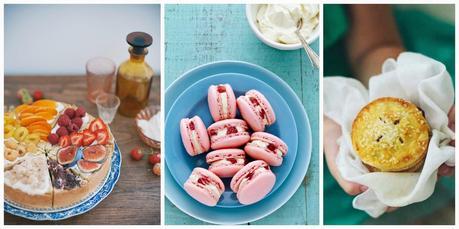 tarte aux mille parfums (tart of a million perfumes!)  strawberry cream macaronsstrawberry cream hand pies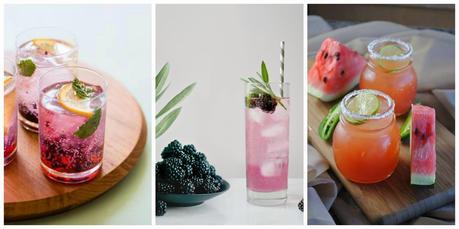 blackberry lemon gin & tonicblackberry & sage spritzerspicy watermelon margarita