Sumac comes from the berries of a wild bush that grows wild in all Mediterranean. It is an essential ingredient in Arabic cooking, being preferred to lemon for sourness and astringency.It is rubbed on to kebabs before grilling and may be used in this way with fish or chicken.For this recipe I chose to steer away from Indian spices and concentrate on flavours that would work with, and enhance the sumac flavour.
It was given 10/10 by all the fussy eaters in my family, earning it a place in my go to recipe book of all our favourites.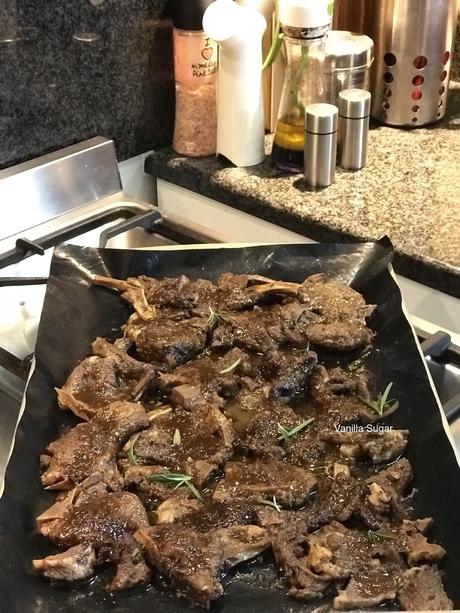 Sumac Lamb Chops
A mixture of yogurt and sumac is often served with kebabs.
Sumac is used widely in cooking in Arabia, Turkey and especially in Lebanese cuisine. In these areas it is a major souring agent, used where other regions would use lemon, tamarind or vinegar.
500g lamb chops
2 Tbls olive oil
4 Tbls soy Sauce
2 Tbls balsamic vinegar
2 Full tsp sumac
Salt to taste
A good amount of fresh ground pepper
2 heaped tbls garlic, crushed
Fresh ground red chilli to taste
1 tsp honey
A small handful fresh mint, chopped
A few sprigs of thyme, chopped
Method:
A few sprigs of rosemary, chopped
1 lemon, cut in quarters
-Marinate for a few hours.
-Heat some olive oil, place chops in to pot and cook till almost done.
-Place on to a tray, top with a few sprigs of rosemary and the lemons, grill for 10 minutes.