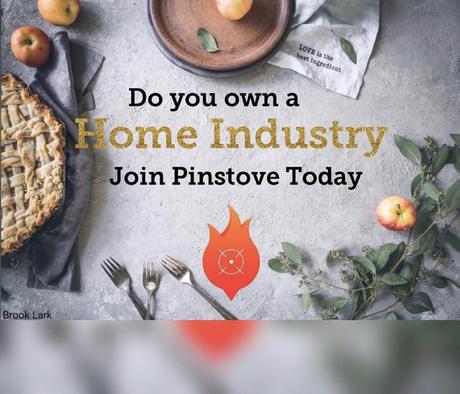 Usually if you're hungry, you would either order fast foods or go to a restaurant... Now introducing Pinstove, a home food app which now provides a third choice - authentic, wholesome, home cooked meals made with love and passion, ordered from your mobile device using the Pinstove app!
Simply open the app and browse all the menus provided by the home chefs, then, choose what you would like to eat, pay online, track your order online and finally, go to pick up.
Easy and fast with a delivery option also being added to the app at a later stage.
Now there's no need to stress when unexpected visitors arrive, simply browse the app and choose the meal of your choice.
Looking for desserts or maybe homemade biscuits, what about savouries? All these available on the app just a click away.
When you are on holiday and are tired of takeaways, order some tasty home cooked meals.
Having a function, no problem , order online with the Pinstove app and get all the compliments.
Students missing home can now order home cooked meals.
Sitting in your office and cannot face another takeaway try delicious homemade meals.
This Pinstove app is here to make your life simpler.
Atiyyah Kajee, a computer system analyst has a mission to empower women at home. She wants to uplift entire villages and cities. If you ordered food from one of the home chefs, they would in turn buy their ingredients from the local butcher, greengrocer ,supermarket thereby having a domino effect of benefitting the entire village.
On Atiyyah's quest to develop an app she came across BaijuMohammed, Bhagavan Das and Harry Croydon who had already developed a similar app and had the same mind set of creating opportunities for women. They collaborated and Atiyyah is the operational partner for Pinstove in South Africa..
Pinstove is already operational in India and newly launched in South Africa with the United Kingdom soon to follow.
If you are currently cooking from home or would like to start cooking from home join Pinstove. In the past it was difficult to get customers, now customers will be directed to you. There is no joining fee, nor any monthly fees, just a small percentage is taken from each sale you make.
Simply go to your app store and download the Pinstove app .... It is as simple as that to make a difference in your lives and the people around you.
Nothing beats home cooking!
Available on both Apple App Store and Google Play
Disclaimer: This is a paid advert for Pinstove. I have downloaded the app and used it and see great potential for home businesses as well as convenience for customers.