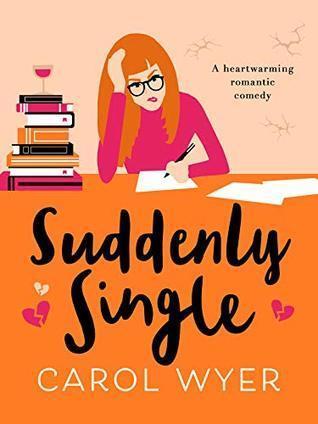 Suddenly Single by Carol Wyer
Published by Canelo on April 8, 2019
Genres: Romantic Comedy
Pages: 308
Format: ARC, eBook
Goodreads
Buy on Amazon



When bestselling romance author Chloe Piper's marriage implodes a week before Christmas, she flees her cheating ex and the village gossips for the solitude of the newly built Sunny Meadow Farm and the company of her hapless dog, Ronnie.

But Chloe is soon pushed out of her comfort zone. Because with a lively development building crew – headed up by charming Alex – and a larger-than-life neighbour determined to make Chloe's love life her pet project, Chloe finds herself in a whole new world of chaos…
I am a huge fan of Carol E. Wyer / Carol Wyer's thrillers – I've probably read all of them and can't wait until another one releases. Today's book, Suddenly Single is the first "comedy" type of book written by Ms. Wyers that I have read.  I'll be honest – I prefer the thrillers over this type but it was good book overall.
Chloe Piper is a bestselling author, but after years of marriage to William she finds herself suddenly single when her husband admittedly cheats on her. Chloe decides to move 20 miles away and into a beautiful countryside home at Sunny Meadow, a new housing community, with her pup and loving companion, Ronnie, to try and start over again.
Chloe`s best friend and agent, Faith is expecting a manuscript for Chloe's next book, except Chloe has "writer's block" because she planned to write her book based on gossip she received from William, and obviously that isn't happening. 
While Suddenly Single is a fairly short book, the characters are well written with their quirky and endearing personalities, and the story is well developed. I think Ms. Wyer did an amazing job allowing readers to see life through Chloe's eyes and feeling what it feels like to have severe social anxiety.  I love how Chloe was able to stand up for herself and to push herself out of what she felt was her comfort zone. 
Suddenly Single had some funny moments that I really liked too.  Overall, I enjoyed this book about friendships and love, and new beginnings.
---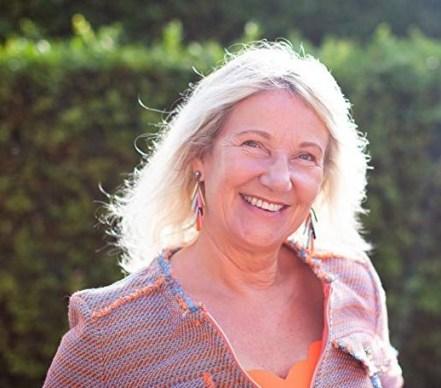 Carol E. Wyer who also writes as Carol Wyer is an award-winning author whose humorous books take a light-hearted look at getting older and encourage others to age disgracefully. More recently she has chosen to write for the "dark side" and embarked on a series of thrillers, starting with the gripping best-seller, Little Girl Lost.  Her book Grumpy Old Menopause won The People's Book Prize Award for non-fiction 2015.
Carol has been interviewed on numerous radio shows discussing 'Irritable Male Syndrome' and 'Ageing Disgracefully' and on BBC Breakfast television. She has had articles published in national magazines 'Woman's Weekly' featured in 'Take A Break', 'Choice', 'Yours' and 'Woman's Own' magazines and for The Huffington Post. Carol is a signed author with Bookouture and Delancey Press.

 You can connect with Carol on social media:
---
I was provided with a complimentary electronic advanced reader copy of this book from the wonderful Carol Wyer herself through NetGalley in exchange for my post.  I was not required to post a positive review, but have chosen to do so because it was a great book!

~ ~ ~ ~ ~ ~ ~ ~ ~ ~ ~ ~ ~ ~ ~ ~ ~ ~

It would be great if you would stay connected with me!! You can follow me on Twitter @DebiL1611, like me on Facebook at 2014 and Beyond, circle me on Google+, follow me on Tumblr, Instagram and Bloglovin', subscribe on YouTube, or connect with me on LinkedIn and Pinterest.

Please make sure to visit my homepage and subscribe to my blog for more great posts on running, fitness and lifestyle topics as well as food, product, music and book reviews, and more!