Saint Raymond, one whom plenty are ranting and raving about for this year, has unveiled a new video for the title track to his new EP, Young Blood. As you'd imagine, the single is called Young Blood, and whilst we found reservations immediately, this one which reminds us massively of Dog Is Dead is sure to hit the spot on your Friday morning.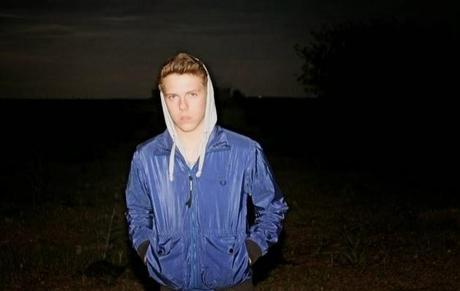 With a sincere hue and a gentle tap on what sounds like a glockenspiel, this one enters with plenty of instrumentation that we've heard from Dog Is Dead. The guitar then paces its way in, and that somewhat mixes it all up; the way in which its played is a lot more jolted and, as though a group of surfers, or lovers of surf-pop, got a hole of him ... nonetheless, this is bloody brilliant.
The vocal sits somewhere between a conventional pop sound, maybe like Paolo Nutini, or James Morrison ... and also like a somewhat gentler rock sound, maybe along the lines of The View or Maximo Park - either way, you can tell there is some star quality about him that will allow absolutely everyone to be able to join in with this absolutely anthemic track.
The best part, unsurprisingly, is during the chorus where he sings "Young. Blood. We Can't Help What We're Feeling." It's a real stance against the people that are willing to oppress the youth of today and, whilst it's wrapped in what can only be described as a happy-go-lucky anthem, the message reads strong and true ... and is something we think is genuine genius!!
Paul.