Kate Middleton loves wearing knee-high boots, she has certainly helped revive this gorgeous style of warmer footwear this winter. But then her sister Pippa Middleton also favours wearing these long and stylish boots. The question is, which of the girls wears them the best?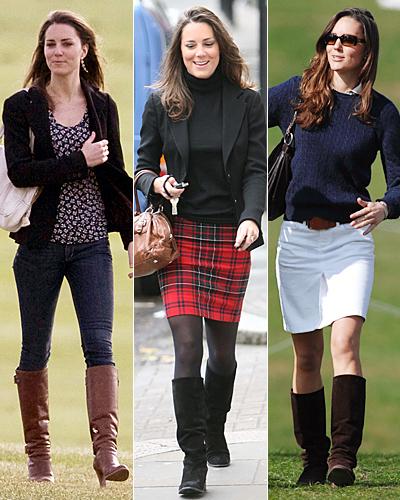 Source: instyle.com
Both Kate and Pippa have got their own individual look which many women would love to emulate because they want to look just as chic. There has been some talk that maybe the sisters swap boots and clothes occasionally, but these rumours remain unfounded because if you look closely, there are very subtle but important differences both in the clothes and their footwear.
The Duchess wears some beautiful classic black suede boots by the same designer as her sister – but there are subtle differences. Both styles of boots stop just below the knee and both have the same height heels – which are high enough to look very stylish, but not so high as to look silly.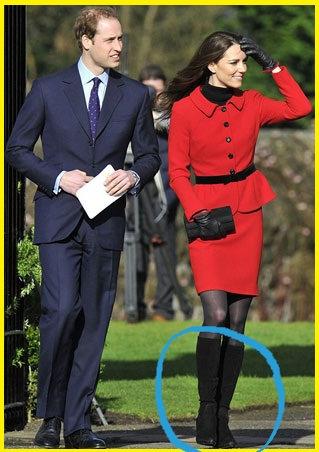 Source: soitalianblog.com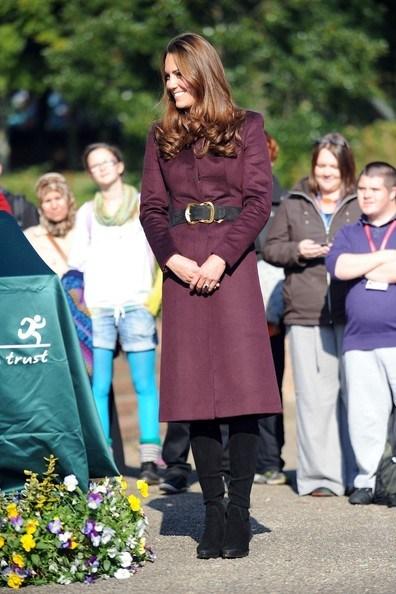 Source: stylebistro.com
Both of the sisters wear 'real' footwear, this boots are made for walking, they are meant to be worn on streets, pavements and on the odd occasion, these boots can even be worn on a red carpet which Kate Middleton has actually done!
Steal the Kate's look with knee high boots from Moda in Pelle – £59.99 On SALE: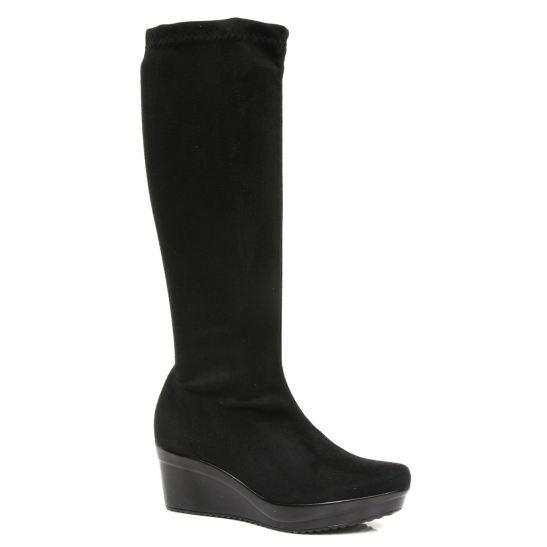 Moda in Pelle Knee High Boots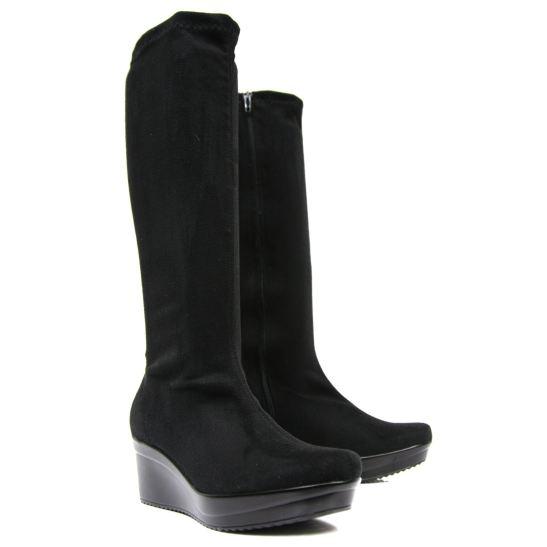 Knee High Boots in Suede Moda in Pelle
It goes without saying that the Duchess is very much in the limelight when it comes to what she wears these days which is very reminiscent of Princess Diana. Kate has been photographed on several occasions wearing her favourite knee high boots which she teams up with stylish coats and black tights.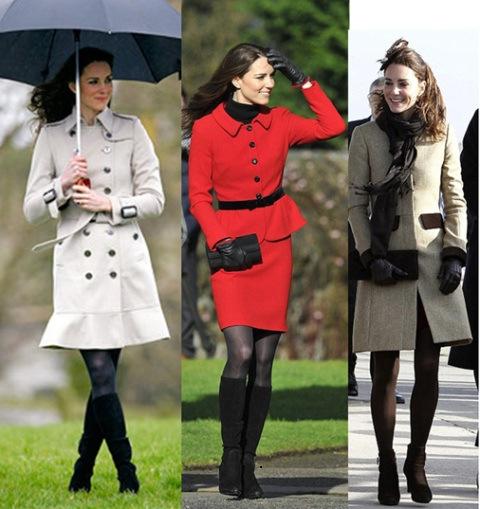 Source: truthplusblog.com
Her sister emulates her, the difference being that Pippa's style is slightly edgier: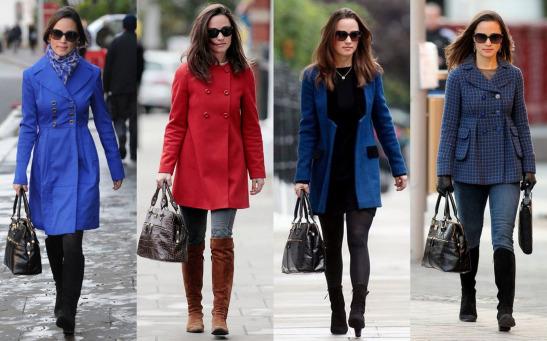 Source: frillsandthrills.blogspot.co.uk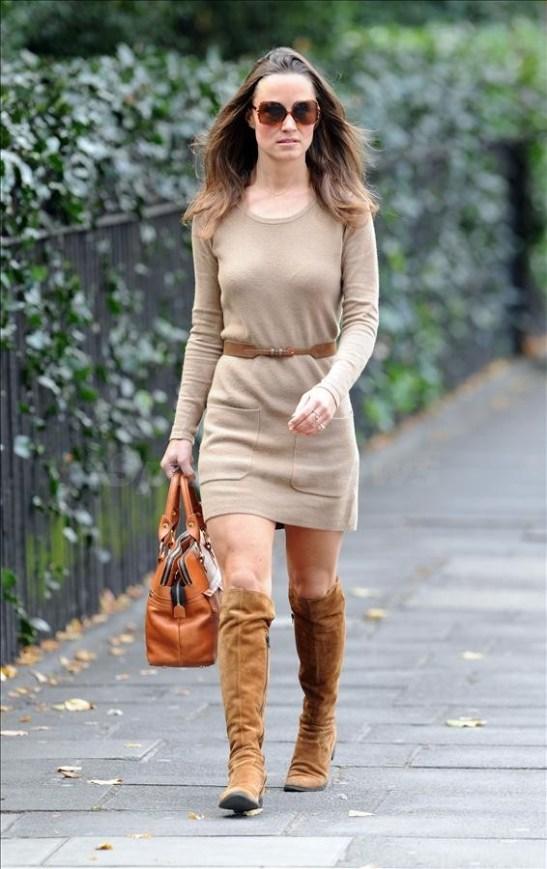 Source: splashnewsonline.com
Kate's style is elegant whereas Pippa's pushes the boundaries a little more, but both looks are incredible and there's not getting away from this fact. If you want to have a Pippa 'look' that's casual and chic – it is easy to do. On the other hand if you want a classy elegant look – then Kate Middleton is the one to follow. However, a pair of boots like the Duchess will set you back a few hundred pounds if you want to have the exact same pair that is.
Of course, you could always go online and find a look alike pair of knee high boots for a lot less money and still achieve the same overall look as either the Duchess or her sister Pippa. The main thing is that you know knee high boots are in fashion and that these boots will do a great job of not only helping you keep warm, but stylish too.