They are hot, heart throbs and they have STYLE. Here, I bring you 8 inspirational pictures so our men can decide the print they like or we can decide what print our men should wear. It's winter and we would love to what makes our men stand out. This is for those who love to mix and match to make the headlines!!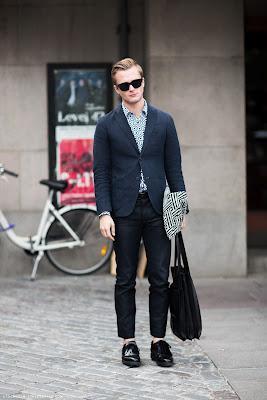 Sometimes less is more and stronger the impact is when style speaks the language of prints. Call me a naive but I often related prints with girls and I lived with this ignorance that our Indian men can not  do prints right. Probably I have met wrong men with wrong prints at wrong time. But looking at these inspirational pictures for these stylish men, I changed my mind and so should you.
Wearing Shirts and Accessories With Prints Together is always fun!!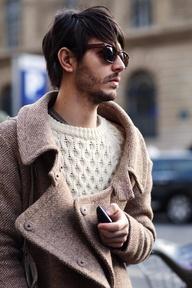 Pullovers and sweaters with designs can vouch for the same. I wanted to include such pieces which can give you winter-fashion ideas. White/Off-white pullover, camel color doubles waist-ed jacket, tortoise shell watches and a khaki pant, military green pant will fit this look to a T.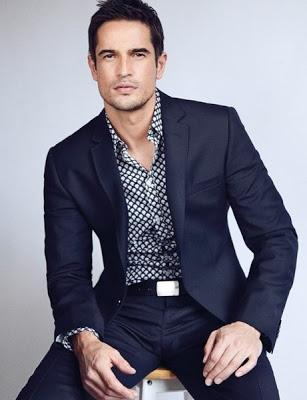 A unicolor suit and shirt with a print goes a long way. I am not saying this because this dude is way too hot to handle but I am saying this because I can imagine a guy walking by my side wearing a suit of any color and with subtle print-hint through his shirt, I won't cringe. And as speaking of colors, monotone never hurts anyone.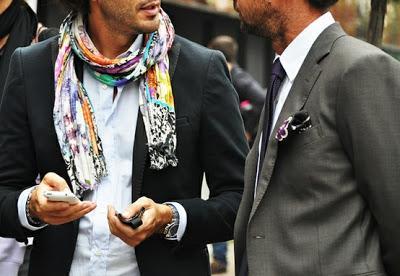 Talking about accessories, I really like the idea of cotton/silk scarf wrapped around the neck like in this image. And do not forget to notice the printed handkerchief in other lanky dude.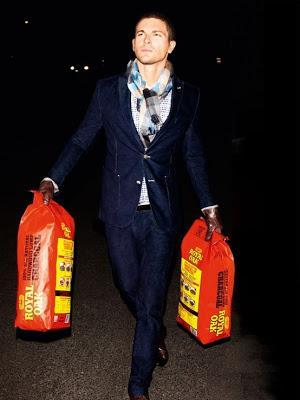 Wormland Fall/Winter 2012 Ad campaign is modelled by Adam Senn and worth checking out. Food for eyes!! If you click on the picture enlarge it then you'd find how Adam is sporting small digital square prints and large squares on muffler/scarf. This is the best look so far because this is assembled with Denim Suit which looks fabulous.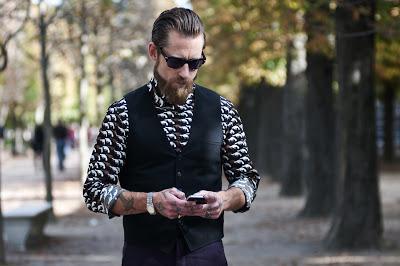 If you dig in each and every street-style website, you'd know that most of the stylish men we see around are styled by themselves and they wear what they like. They are the ones who stand out!!  Like this Mr. in shirt with guns. Navy blue trousers, green vest and gun-shirt with minimal accessories. Less is obviously more!!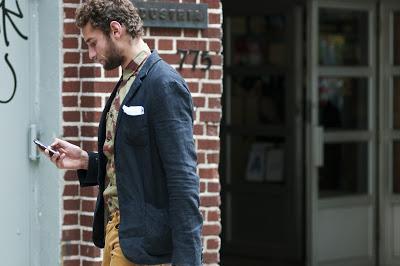 Not too clear but I love the prints on this shirt. The print seems to be perfect for fall and do you that khaki trousers will never go out of fashion?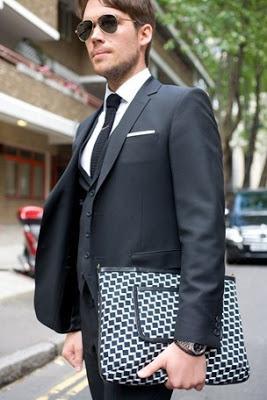 Do not ignore the strength of a printed accessory. I always believe that wear an outrageous accessory with a boring outfit and stand out. 
Remember these 5-Don'ts when you wear prints -
1- Floral Prints - No, No, NO!!
2- Colorful glasses. You've got to give them a break.
3- Too many printed accessories.
4- Do not forget to wear something subtle around your printed choice. Like a suit with printed shirt, everything plain with a printed trouser etc.
5- Missing the right attitude.
5 Top Indian Websites to Shop For Men Fashion Wears -
1.
Jabong
(for their carefully picked pieces)
2. Inkfruit (for their printed shirts)
3.
Myntra
(for their funny T-Shirts)
4. Yebhi (for their impressive collection of men fashion wear and the choice of payment)
5. BasicsLife (for their choices of basic shirts and pants.)
Disclosure
- I have bought from Jabong, Myntra and Yebhi.
SSU Posts on Jabong
SSU Posts on Myntra
Reviewing yebhi.com soon!!
Question time-
Have you ever worn prints and printed accessories as shown in this post?
What do you think first when you see a male wearing prints?
=====================================================  *image courtesy :
1, , 2, 3, 4, 5, 6
Disclaimer:
For any queries, PR information, website review, store visit and events - please mail me at
[email protected]
. Read about Shopping, Style and Us and to know more, please read my
Disclosure Policy
.
Jiya (Shoppingaholic)