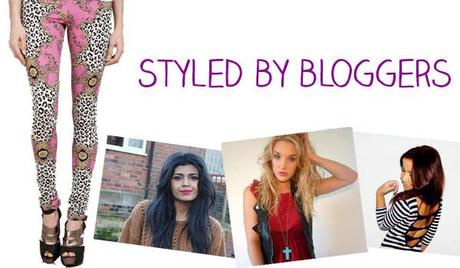 Confession time – here at Republic, we're slightly addicted to fashion blogs. Okay, MAJORLY addicted to fashion blogs. We love the style inspiration and brand recommendations, and it's always nice to have a nosy at someone else's life. There are lots of UK fashion blogs on our must-read list, so we thought we'd ask a few of our favourites to share their style tips.
We decided to set our three bloggers – Becca from Fashion Train, Kavita from She Wears Fashion and Rosie from RosieGlow – a bit of a challenge. We asked them to create an outfit around our Miso Scarf Print Leggings – the bright, bold print requires careful styling for a look that packs a punch without being OTT. So how did they do?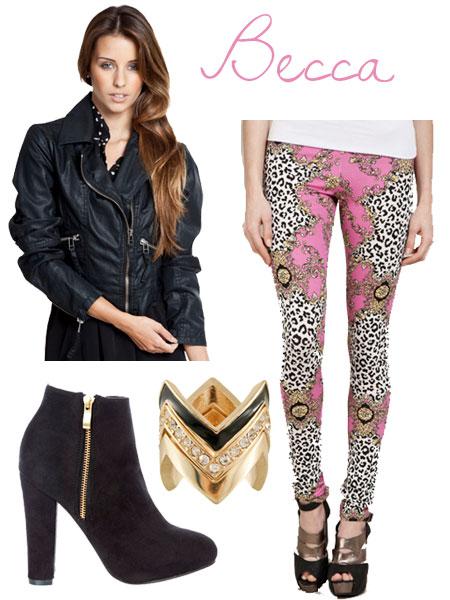 Miso Scarf Print Leggings, Miso Coated Biker Jacket, Miso Gold Zip Boots, Miso Mixed Plate Ring
"I'd wear these leggings with a plain blouse or simple t-shirt and a leather jacket to add a bit of a 'rock-chick' edge. I'd team them with a pair of black ankle boots, or for a night out I'd add some black wedges!"
Becca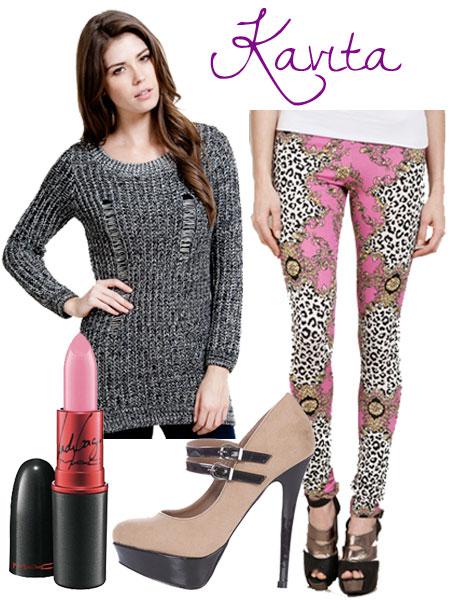 Miso Scarf Print Leggings, Crafted Grunge Jumper, Miso Mary Jane Double Strap Heels, Viva Glam lipstick by Mac
"I'd wear these leggings with a chunky oversized knit jumper, a bright pink lipstick and some killer heels. The leggings have such a bold print that they need to be the main focus, so the splash of lipstick and high heels gives the outfit a girly look while the jumper keeps it casual!"
Kavita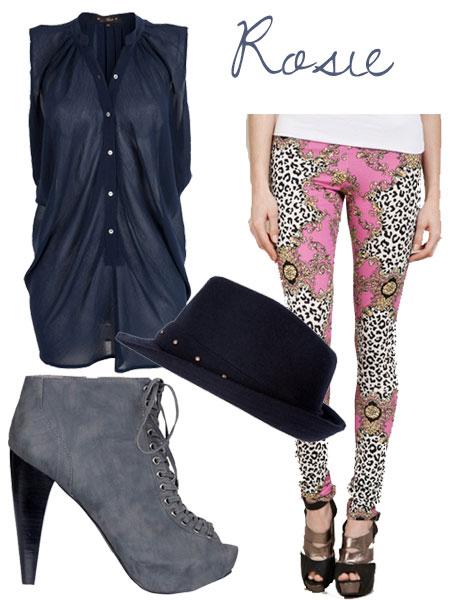 Miso Scarf Print Leggings, Miso Collarless Shirt, Crafted Lace Peep Shoes, Crafted Stud Trilby Hat
"I love these leggings, they are perfect for getting in on the bold prints trend this season! I'll be wearing them with a sheer black top, some vintage style pendant necklaces, heeled ankle boots and a cool trilby hat for a rock-chick vintage look!"
Rosie
We love all our bloggers' looks – we can't choose between them! Thanks for the tips ladies!
So tell us – which is your favorite look? And how would you wear these printed leggings?
Jen x
Social Media Team