ASOS is a means for constant inspiration for me, I just love browsing through their site and see what can be hunted locally. International Delivery time sucks, i really hate that and instead finding a look-a-like with local stores or sites according to me is a better option. 
Today i have Mesh Skirts from ASOS to show you. These trendy peek-a-boo pieces are versatile and can me incorporated into any season's look. Summers get bold and bare a little skin and in Winters layer up!! If baring is not your style,  layering up with contrasting colors add that pop of color and instantly gives a bit of oomph too. More glam than oomph? go gold or bronze underlayers for that night out party look!!
Whatever maybe your reason, getting one's go-to mesh skirt is a must this season !!
Crop tops and slouchy tops are still doing rounds, if skirts is not your thing!! 
So grab that meshy one and make your own style today!!
Here's my ASOS picks ~
ASOS Denim Pencil Skirt with Mesh Overlay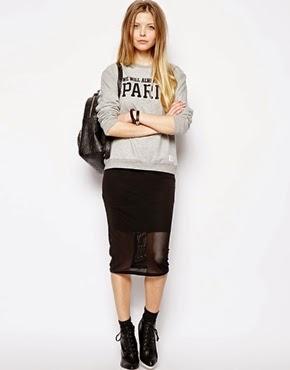 Buy the same here


ASOS Pencil Skirt with Mesh Overlay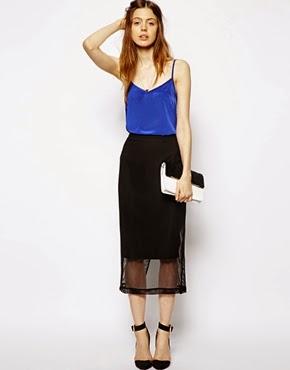 Buy the same here

Image Credit : ASOS

I love how the meshy skirts are paired here by ASOS, both are so much my kinda style!!
And here's my picks from American Laundry introduced recently by Myntra.


American Laundry Black Midi Skirt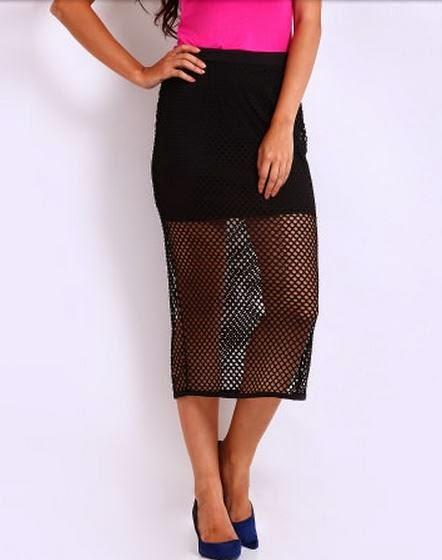 Buy Same here
Another available color is white, check the same here


American Laundry Black Net Midi Skirt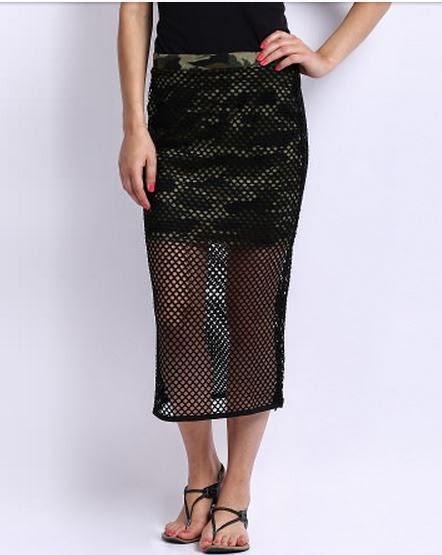 Buy the same here

I am currently looking for plain mesh skirts with no lining or under skirts. It would be so much fun and versatile piece in wardrobe if i could find one like that. Else hunting the fabric stores for find a mesh fabric is the next step!!

Don'

t you think its fun wearing a different lined under skirt everytime you step out? Yeah?? I think so too....


So what do you think of this trend?? yay or nay?Would you love wearing mesh this season? Already own one? Tell me all in the comments *-*