I loved the fashion and style on show at the BAFTAs 2014 red carpet (here) but here are the oh-so-questionable looks. Really what were they thinking? Enjoy! TL. Xx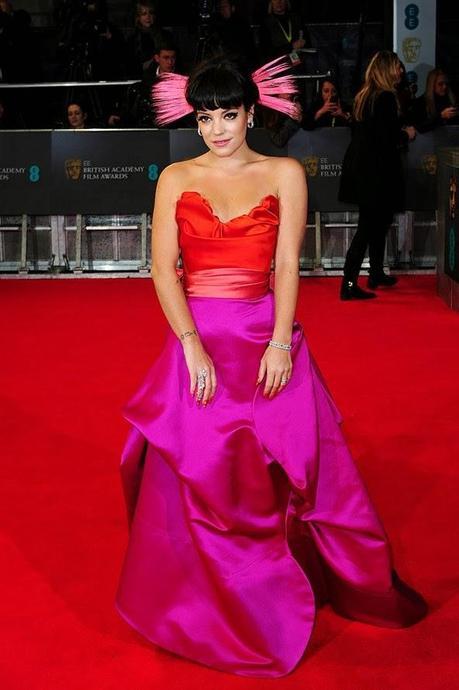 Lily Allen in red and pink strapless gown by Vivienne Westwood Couture. Er... I don't know where to start on this get-up, so I'll just say "at least her nails are nice"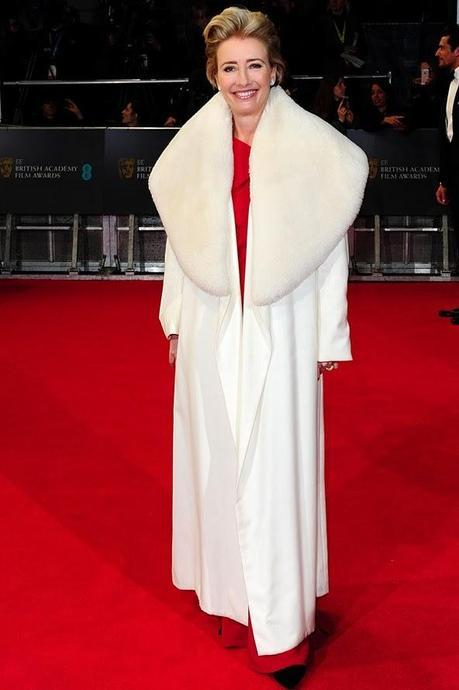 Emma Thompson in a white Maria Grachvogel coat. Looks like Emma forgot to leave her travel pillow at the hotel.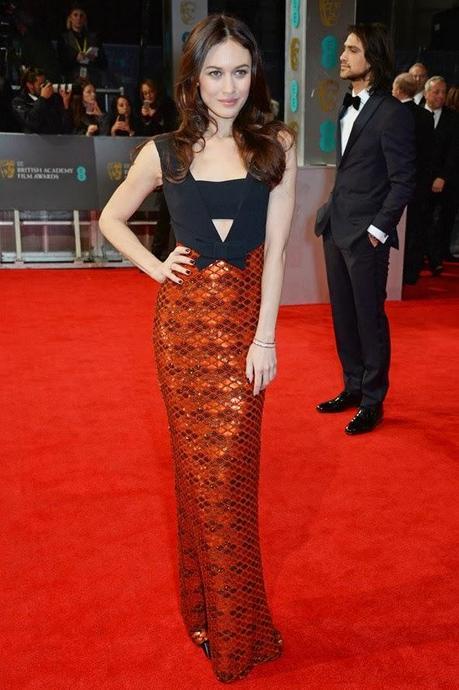 Former Bond Girl Olga Kurylenko in a Burberry gown. Great, half beach girl, half mermaid.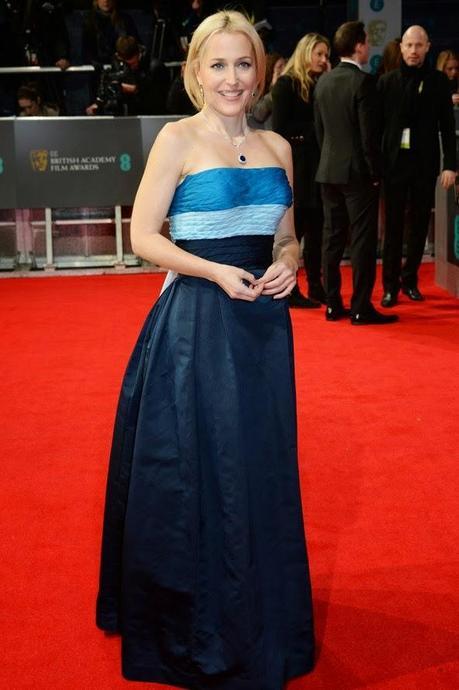 Gillian Anderson in a blue Vintage Balmain Couture ballgown. Gillian looks like a color chart, me no likey.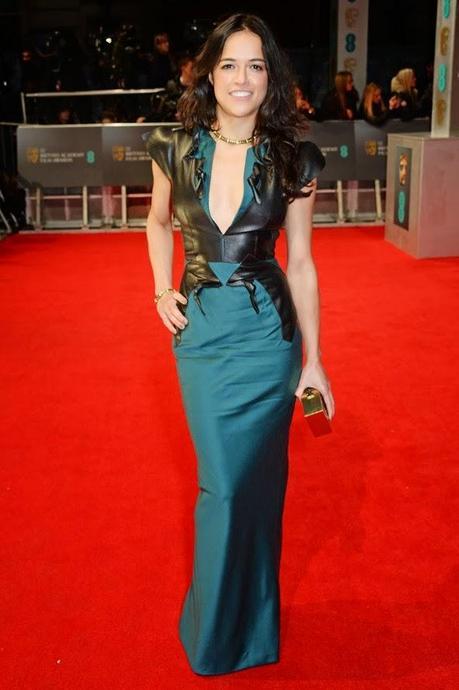 Michelle Rodriguez. This look could have almost worked, except the leather dripping pieces look like unfinished business.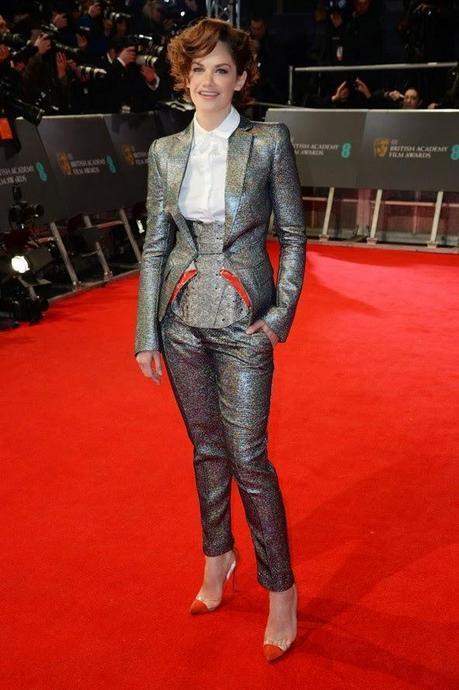 Ruth Wilson in a holographic Antonio Berardi suit. This look could also have worked if Ruth had removed the peplum belt piece, looks like she's going horse riding in a far away galaxy. Love the heels though.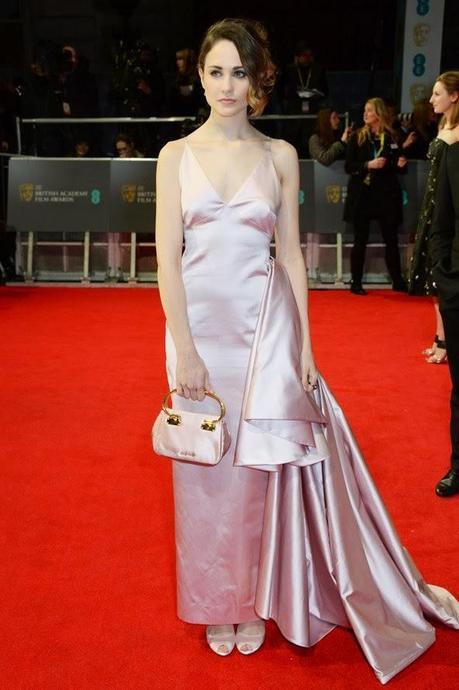 Tuppence Middleton Looks like Tuppence ran straight from the designers work-space, dragging all the extra uncut fabric with her.