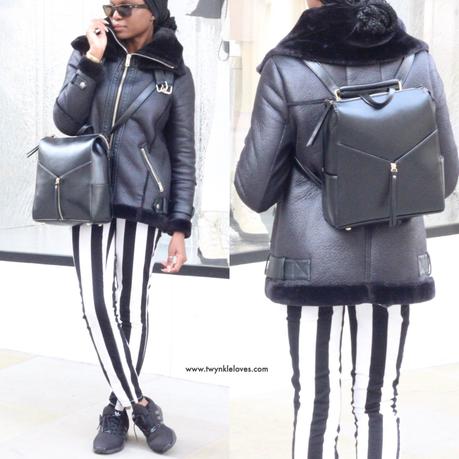 When it comes to having the essential handbag collection, no one is ever complete without a backpack. So for a while, I had my tote, cross-body, clutch and handbag and the only thing left was the backpack. Depending on your style, the choice of backpack you make is very important. For me, sticking to a minimal number of bags is very important so the backpack I chose had to be practical yet stylish and sophisticated and small enough to be versatile and feminine but big enough to be a practical work-horse.
After a long time making backpack wish-list's, Light In The Box was introduced to me at the perfect time. So I straight away went to have a gander and filtered the requirements I needed, you know, black... leather... backpack... the technicals. Their global retail site has so much to offer from fashion to gadgets, weddings to home and garden and so many more choices (even languages) and for once, you appreciate that the items come directly from the manufacturer, be aware though that depending on your location, like with any international purchase, customs charges may apply.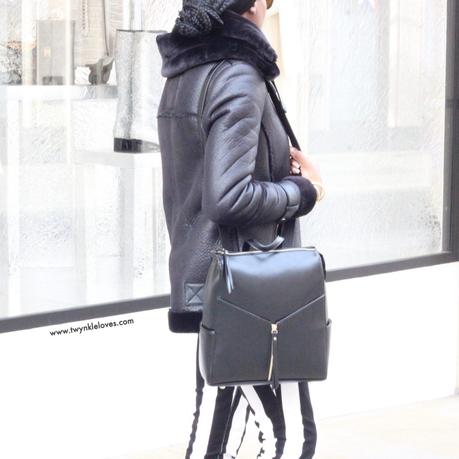 After struggling to choose one bag from the vast options available, I finally decided on this beauty of a and I'm so please with my choice. Beautifully structured and elegant with multiple pockets and ample space, this backpack is not only functional but stylish and smooth and the best part is it can be worn three ways, as a backpack, handbag and crossbody. What more can you ask for from a bag?
◊
What I'm Wearing: