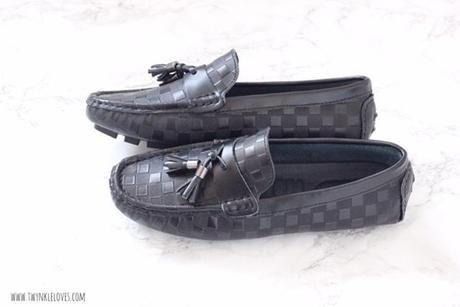 I've been meaning to share these leather lovelies with you for a while. 2017 has been another year of minimising my closet and honing in on my personal style and after keeping a look out for black leather loafers for a while, this pair satisfies my craving.
After loving my backpack from Lightinthebox.com (), I decided to order these leather loafers/ from them as well. Sleek, simple and stylish, I love the androgynous look of these unisex pair that are perfect for casual and smart occasions. Not only am I smitten with them but I was like a kid in a candy store when they were delivered in the coolest air bubble packaging that I really didn't want to to open but boy, am I glad I did. Sadly since they've arrived, we've been enjoying snow and rain daily, so I get to enjoy them on my my closet shelf for now but hey new year, new weather right? Enjoy! TL. Xx
Wishing you a blessed and prosperous 2018!