Sorry it's taken so long to put up my final style crush in the
Pretty Little Liars series
. The last style crush is of course
Spencer Hastings
. Spencer is played by the gorgeous
Troian Bellisario
. She is brilliant at playing the tough but slightly uptight Spencer Hastings and I love her preppy college type outfits. If you don't watch Pretty Little Liars, she's the second one in on the left. To see the previous posts of the other girls, just click their names: Aria Montgomery, Emily Fields and Hanna Marin. I used this picture in all of the posts as it was the best one that showed all the girls together and all their outfits clearly.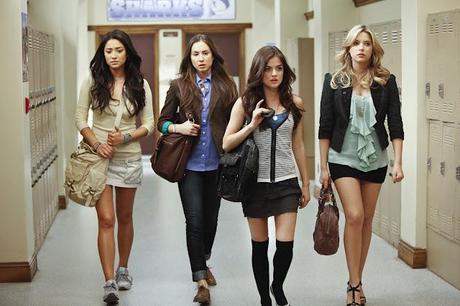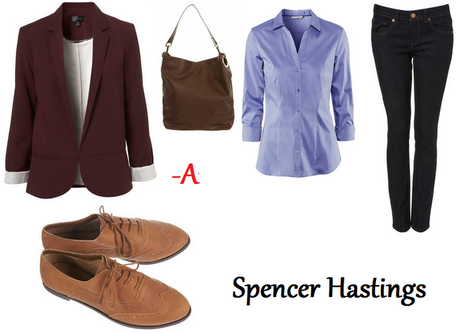 Blazer -
Topshop
£65.00 Bag -
Miss Selfridge
£30.00 Shirt -
H&M
£12.99 Jeans -
Topshop
£40.00 Shoes -
Topshop
£30.00
I know that the blazer is the wrong color. I spent ages trying to find a brown one that was close to her one, but I just couldn't find one so I used this one. I hope you all like it. 
Coming soon....style crush post's of the girls who play the characters so keep checking back if you'd like to see them!
Out of all four girls, who's style do you like best and would you wear it? Mine's Hanna's. I love Aria's but sometimes hers are a bit out there, so I think Hanna wins for me. And I can't get over how amazing Emily's hair always looks!