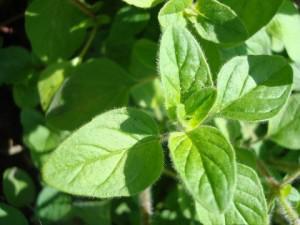 A new animal study shows that carvacrol, the active component of oregano oil, can actually prevent diet-induced obesity by modulating genes as well as reducing inflammation in white adipose tissue. Carvacrol (2-methyl-5-isopropylphenol) is a monoterpene phenolic constituent of the essential oil produced by numerous aromatic plants and spices such as oregano oil.
The main objective of the study was to investigate effects of carvacrol in mice fed with a high-fat diet, which is an important model and cause of modern day obesity, and to study the potential underlying mechanisms focusing on the gene expression involved in adipogenesis, thermogenesis and inflammation.
Male mice were divided in three groups: 1) those who were fed a normal diet, 2) those fed a high-fat diet,  and 3) those fed with a 0.1% carvacrol-supplemented diet. Body weight, visceral fat-pads (known as organ fat or intra-abdominal fat) and biochemical parameters were determined. Adipose tissue (connective tissue which stores fat) genes and protein expression levels were also assessed.  The mice fed with the  carvacrol-supplemented diet exhibited significantly reduced body weight gain, visceral fat-pad weights and plasma lipid levels (trygliceride and cholesterol levels) compared with mice fed with a high-fat diet.  Furthermore, the high-fat-diet induced up-regulations of adipose tissue genes and protein associated with the signaling cascades that lead to adipogenesis and inflammation but were significantly reversed by dietary carvacrol supplementation.
In summary, under experimental conditions carvacrol prevented obesity in high fat-diet fed mice by decreasing body weight, visceral fat-pad weights and lowering plasma lipid levels. The evidence obtained in this study suggests that carvacrol appears to inhibit visceral adipogenesis most likely by suppressing bone morphogenic protein-, fibroblast growth factor 1- and galanin-mediated signaling, and it also attenuates the production of pro-inflammatory cytokines in visceral adipose tissues by inhibiting toll like receptor 2 (TLR2)- and TLR4-mediated signaling.
It is significant to note that the amount of carvacrol used in the study is a typical amount that one would use when supplementing with oregano oil.  A 1500 calorie diet would need approximately 1.5 calories of carvacrol and a 2000 calorie diet would need approximately 2 calories.  If one is consuming 1500 calories per day he or she would need 166 mgs of carvacrol, or 222 mgs for a 2000 calorie diet.
According Byron Richards, CCN, "a key part of the weight gain problem for any person is that immune cells start having an inflammatory party within white adipose tissue, attracting even more immune cells and causing progressive inflammation.  This problem locks in the dysfunction of white adipose tissue and contributes to stubborn weight issues.  This is the first study showing that carvacrol can directly improve this difficult problem, helping break a vicious cycle."
Five Scientific Studies Demonstrating that Oregano Oil is Effective in Alleviating Inflammation
The first study, published in the journal Experimental and Toxicologic Pathology, discovered that oregano oil significantly improved rat colitis, or inflammation of the colon. When compared to the control group, the oregano-treated rats showed much greater success in terms of visual disease signs such as ulceration and swelling,
In a second study, reported in the journal Mediators of Inflammation, thyme and oregano oils were used in conjunction and found to benefit colitis in mice. The oils reduced the levels of cytokines, biochemical traditionally associated with inflammation. The results found oil treatment led to lower mortality and reduced tissue damage in the animals.
A third study an investigation reported in the journal Phytomedicine examined the effects of carvacrol on liver regeneration. Carvacrol is one of the key active ingredients in oregano oil. Rats with their livers surgically removed were assigned to two different groups. One group was treated with carvacrol and the other served as the control group. The carvacrol group experienced noticeably increased liver-weight gain.
A fourth study found in Phytomedicine discovered that carvacrol protected the livers of rats that also had blood supply restricted to those organs. The investigators found that carvacrol was nontoxic to rat livers used in the study.
In the fifth and final study, published in the Proceedings of the National Academy of Sciences, found that an active ingredient in oregano can cure additional instances of inflammation. This ingredient, known as beta-carophyllin (E-BCP), was administered to mice with inflamed paws. In seven out of ten experiments, there was a subsequent improvement in inflammation symptoms. Researchers believe E-BCP might be of possible use in treating osteoporosis and arteriosclerosis.  Beta-carophyllin works by docking on specific receptor structures in the cell-membrane – the so-called cannabinoid-CB2 receptors. The result is a change in cell behavior, inhibiting the cell's production of phlogogenic signal substances. According to investigator Dr. Jürg Gertsch, E-BCP has been used to treat mice with swollen paws due to inflammations. In 70 percent of cases where the treatment had been administered, the swelling subsequently subsided.

Many of the oils available in today's market are derived from non-oregano species, such as various types of marjoram as well as species of thyme. Julia Lawless, author of The Encyclopedia of Essential Oils, says that the vast majority of oregano oil is not labeled correctly, because it is derived from thyme, that is Spanish thyme.  I  highly suggest using a cold-pressed pharmaceutical grade formula of Wild Organic Mediterranean Oregano with at least 79-80% carvacrol content such as  Oregasil.  This is the oregano oil that I suggest to clients as well as the one that our family uses.
Research Articles

http://www.jnutbio.com/article/S0955-2863(11)00019-2/abstract

Oregano is a Powerful Natural Medicine for Many Types of Pain
Oregano Oil – Antibacterial, Antifungal and effective against Food Poisoning