This is an entry for Terri's giveaway in association with Barratts, Terri's post.
I have chosen 4 pairs of shoes all aimed for the winter season if i won it would be hard to choose one pair!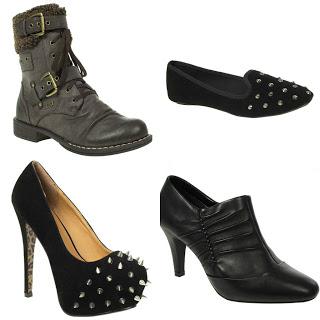 The first is a pair of Military boots which are great for winter when its wet or snowing! £60




Studded flats are really on trend these ones a great for everyday £12.75




Wow look at them 

Studded heels

they would be great for a christmas party £25.50!


Ruched shoe boots

 these are an all round classic shoe for a day in the office £50




As i said i dont know which of these i would choose i love them all but id probably go for the studded heels they would be perfect for nights out over the seasonal period.