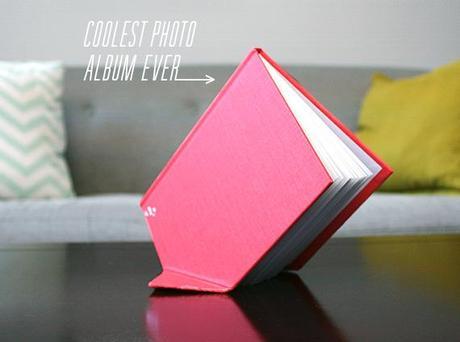 In this day and age of Instagram and Facebook photos, there's something quite special about holding a physical photograph in your hand! Some of my fondest memories of junior high and high school are of opening that little packet of snapshots after waiting impatiently for 1 hour developing and swapping them with all of my friends. Nowadays I still make an effort to have my favorite photos printed, but it can be SO hard to remember to do so with all our albums tucked away in closed drawer. Out of sight, out of mind!
That's why I'm beyond excited to discover a photo album that makes itself the center of attention instead of hiding on a shelf somewhere. This Keepsake Album by artist Debra Folz was kindly gifted to me by UncommonGoods, and let's just say it's not yo mama's photo album. The whimsical sculptural design of it is definitely eye catching – I haven't filled it up yet, and my friends are already grabbing for it when they come over!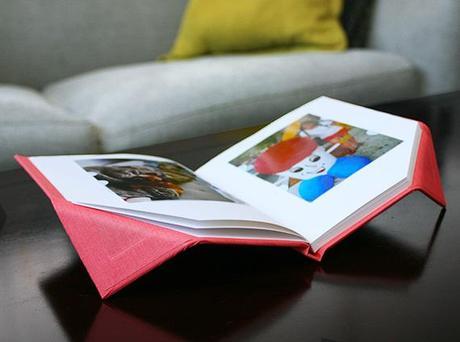 It's about the size of a small notebook and stands up vertically, which is perfect for apartment life. The cloth bound cover gives it a polished look and feel, and each page has little semi-circle cutouts where you can easily tuck in a 4×6. All I have to do now is try to keep myself from filling it up with Tobygrams – easier said than done :-)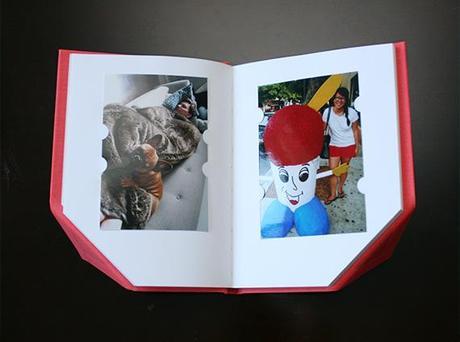 PS. If you're looking for some gift ideas for Christmas or your guy, then look no further! UncommonGoods is not only a B Corporation, but they proudly donate $1 to a non-profit with every purchase, so shopping with them is always a win win situation.