Classics are always right. They are always good.We as a family adore yogurt. In any form. And the best form ,in this stifling, humid heat is in the form of a lassi.A fruit lassi.Also known as a smoothie. Our Desi answer to what the world has just discovered.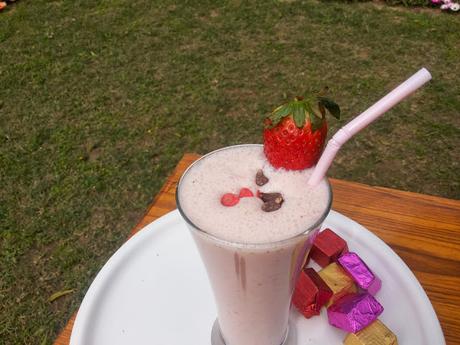 These pictures are of spring in Jalandhar , but this is a classic that is oft repeated. I  managed to find a punnet of tart strawberries yesterday. And since we couldn't eat them so tart, we smoothied them.
And as is best...we added some chocolate chips.
The tart and the sweet.
The red chocolate chips are white chocolate coloured red chocolate chips, from Hersheys.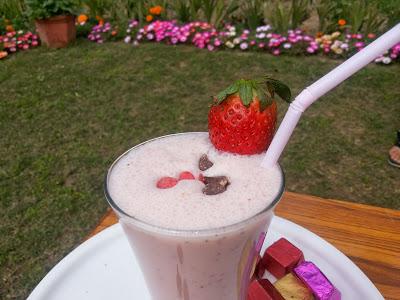 Ooh and the flowers are the ice flowers ...in my garden in Jalandhar. They bloom only when the sun shines , for about 15 days only. But they come in peach, pink, yellow, white-a riot of colours...that just makes you happy. Like this smoothie.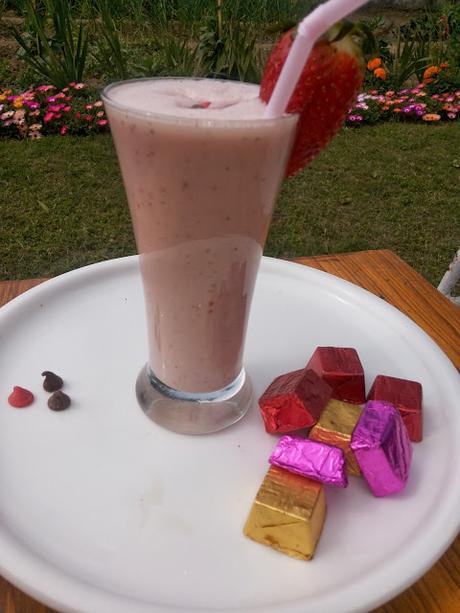 for the
Strawberry Smoothie with Chocolate Chips...
you need
1 cup yogurt1/2 punnet strawberries,hulled and diced- a few for garnish and munchinghandful of chocolate chips1 tsp sugar-optional(avoid it as the chocolate chips will sweeten the smoothie)10-12 soaked and peeled almondsice
Bring out your blender jar and pop all this in with a few cubes of ice.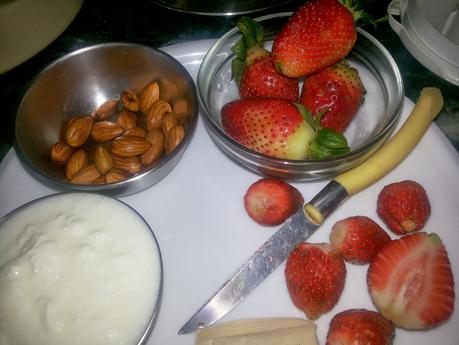 Sweet child wanted to use the brown sugar sachets that had been sitting in  my cupboard for the longest time...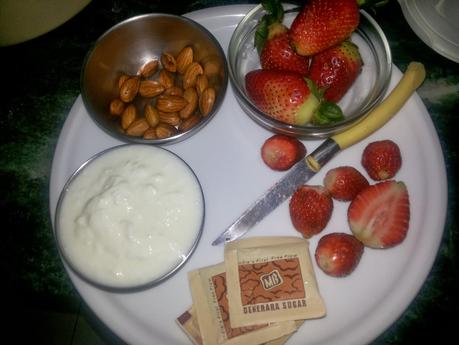 And whizz.
Don't strain the smoothie. Its easier to sip than to suck through a straw. But whatever floats your boat...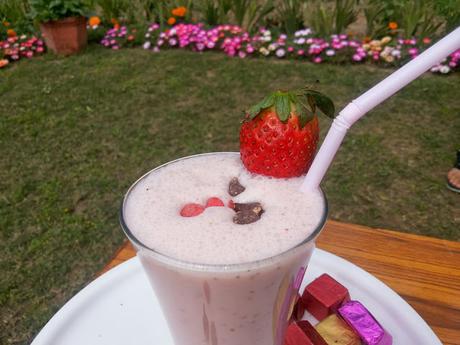 Enjoy this summer treat.
Stay cool and healthy.

So what are you baking today???