strawberry shrikhand recipe with step by step pictures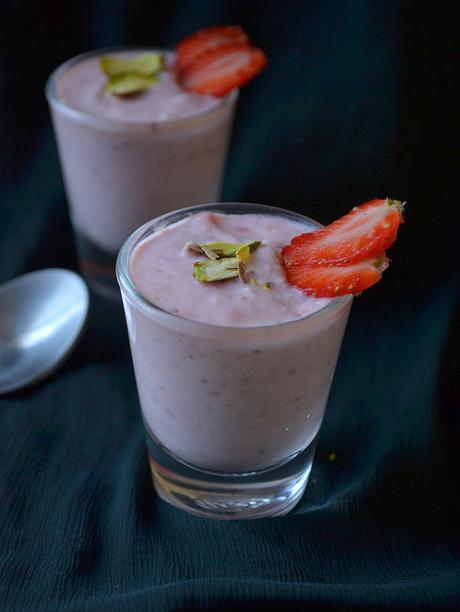 shrikhand recipe is always my favorite which we can make instantly and served chilled within minutes.This is in my draft for months and i made this when i bought strawberries in the beginning of the season.I reserved this for summer post and here comes an easy dessert made with thick hung curd and fresh strawberry puree.
Fresh strawberry puree is made with fresh juice of strawberries with little sugar in a sauce pan and it is simmered till it becomes thick enough.The puree can stored in refrigerator and it lasts for a month if stored and used properly.I added cardamom powder which we add in usual shrikhand recipe,so i added here too.If you do not want the flavor of cardamom ,then avoid using that and proceed.Serve chilled for better results and serve this along with chopped pistachios.Not to worry about the consistency of the recipe after adding the puree,It will set once refrigerate.Lets move on making the recipe.,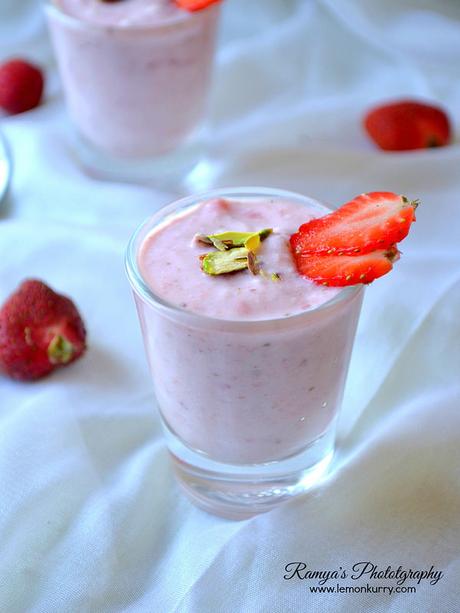 strawberry shrikhand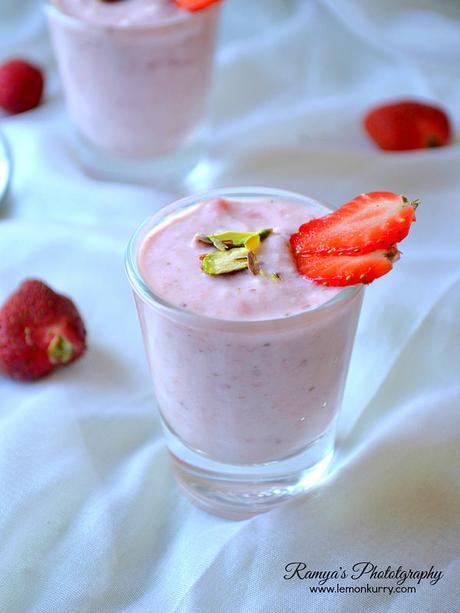 frozen yogurt dessert using strawberry

curd/yogurt - 2 cup
strawberry puree - 1 to 2 tablespoons
pistachios - for garnishing
cardamom powder - a pinch
Instructions
Take the curd or yogurt in a muslin cloth and drain extra water from it by hanging it in support for 2 hours atleast.Then remove it and give a whisk to it.Add cardamom powder and give a quick mix to it.


Make strawberry puree from sugar and fresh strawberry extract in a sauce pan along with sugar and keep it ready.Allow it to cool for 30 minutes.


Then add enough puree to the whisked yogurt and mix it well.Transfer it to serving dish and refrigerate for for 2 hours.


Serve chilled and garnish it with sliced pistachios.