White chocolate bark - easy holiday recipes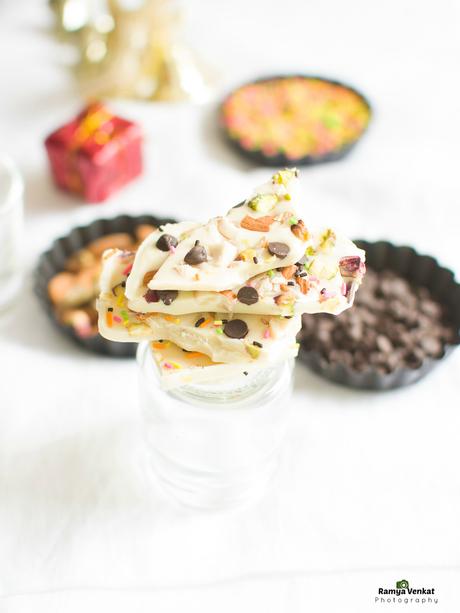 white chocolate bark recipe loaded with dark chocolate chips,almonds,pistachios and funfetti or colorful sugar sprinkles.One of the wonderful recipe so far and this is the first time am handling white chocolate and the compound i bought gives wonderful results.The resulting chocolate is so creamy and the bark tastes so amazing with the toppings used.This is wonderful recipe for last minute preparations for Christmas/New year gift ideas,just pack them in a beautiful cookie tins or gift bags.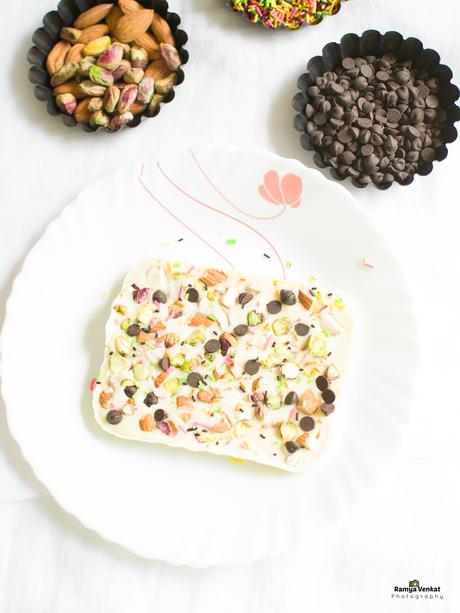 I tried my first chocolate bark with dark chocolate and almonds ,check out the recipe for more ideas to make chocolate bark recipes.Spread the melted chocolate according to thickness you want or use cookie cutters for making shapes and that looks so cute and it will easily attract the kids.V enjoyed this and am planned to make some more today for my friends here.Wishing readers MERRY CHRISTMAS!!!!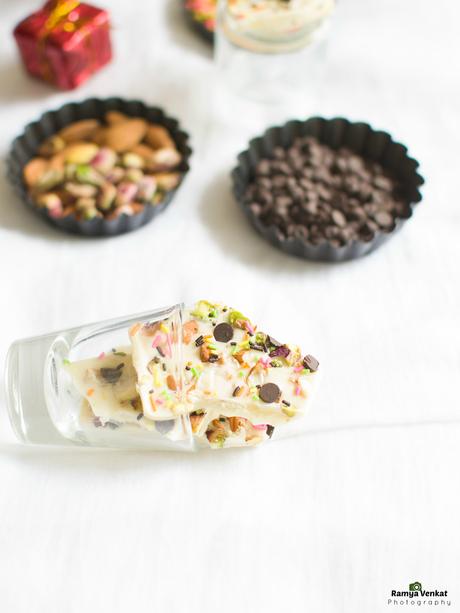 Double boiler helps in melting and tempering the chocolate to get smooth finish end products.As the white chocolate already contains sweetness there,no need of sugar in the recipe.There are more variations and flavorings in the bark recipes starting from classic peppermint bark to exotic dry fruit toppings.You can also mix and match dark and white chocolate too.Last year i covered some easy to put up glass desserts for Holidays and this year some more experimentation with some rice cooker cookies and some more steamed cakes.I simply put the recipes i posted this year for the Holidays in collage at the end of the post with links.lets move on to the recipe.,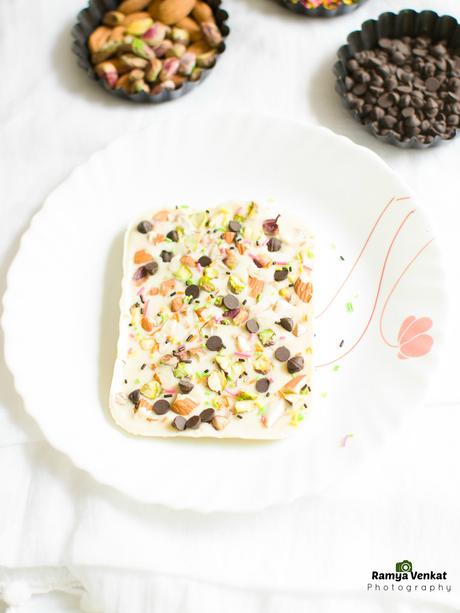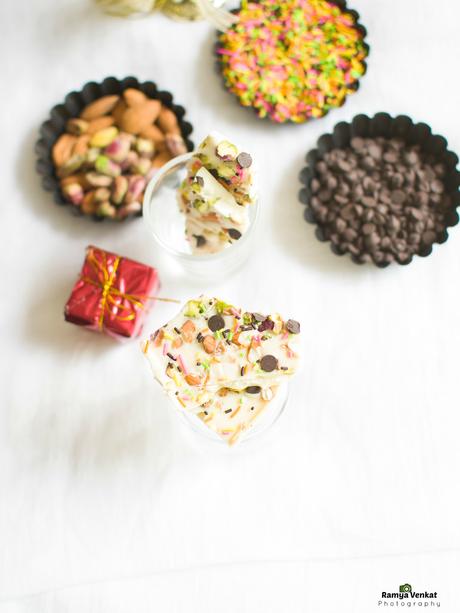 Try this no bake recipes for this holiday season,some recipes are sugar free and some with flavorings available in season and steamed cake ideas too.(left to right)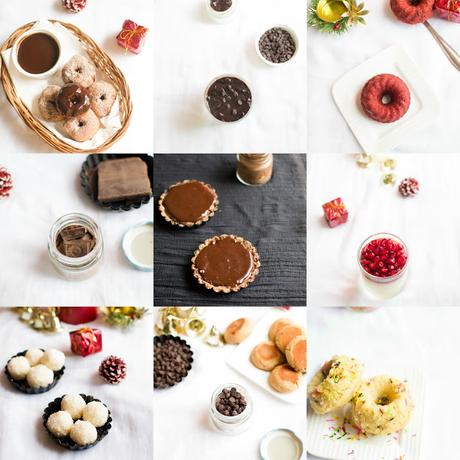 white chocolate bark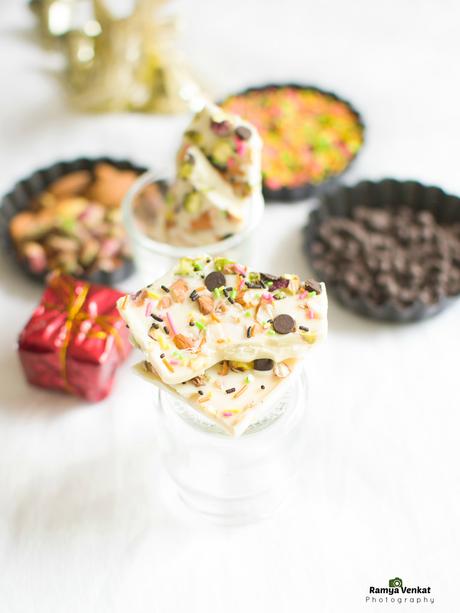 chocolate bark using white chocolate and dry fruits and nuts

Ingredients

white chocolate - 200 gm,chopped
dark chocolate chips
almonds,pistachios - chopped roughly(gently toasted)
sugar sprinkles
vanilla essence - 2 drops
Instructions
In a double boiler,melt the chopped white chocolate and melt it carefully without any lumps.

Once it is completely melted,remove it from the boiler and pour it over a greased tray or in a aluminum tin and gently spread it.
Once it starts cooling,add the chopped almonds and pistachios over it followed by chocolate chips and sugar sprinkles.
set it refrigerator for an hour.
Break the bark randomly into pieces and serve.