hot chocolate mix - edible gifts for christmas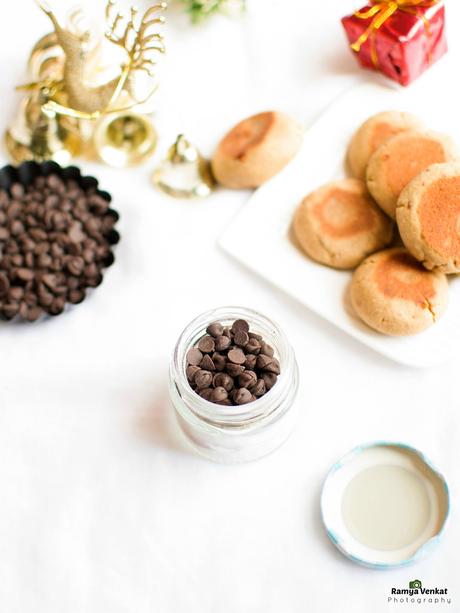 DIY hot chocolate mix - a perfect edible gift for holidays.corn flour,dark chocolate chips,cocoa powder,cinnamon sugar and for some more creaminess added grated white chocolate.
Simple yet perfect edible gift for this season,hot chocolate,one of the comfort drinks for this season which is topped with either marshmallows or with whipped cream.I shared another DIY for chocolate sauce using jaggery,check it out for some more ideas.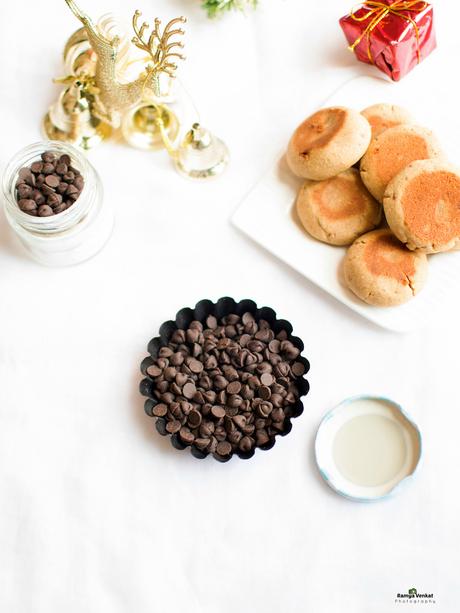 Hot chocolate is my most favorite drink and i make everytime i feel low or want something different that day,to calm your mind.The classic hot chocolate is made with corn flour,cocoa powder,milk and dark chocolate chips.Just make this mix and tag a recipe card along with the jar you are gifting like Mix it with milk and bring it boil,like that.I bought these miniature jars few months back and these are so cute for gifting ideas and that too from amazon.The contents in this jar serves 1 person with a medium sized coffee cup.Top it with cocoa powder and enjoy if you don not want heavy topping.lets move on to the recipe.,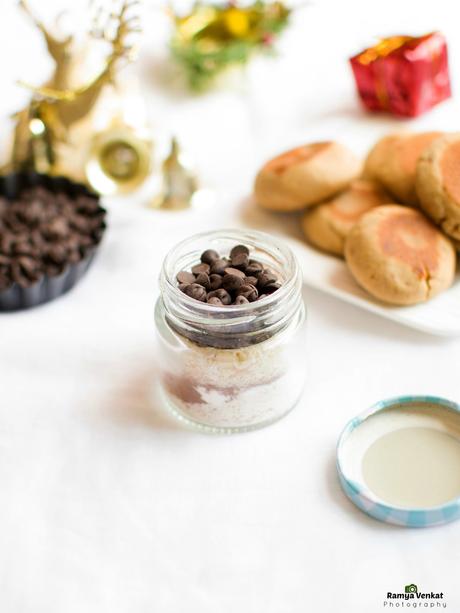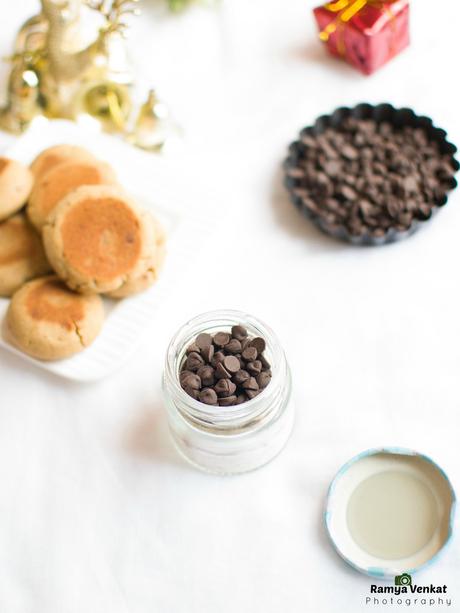 DIY hot chocolate recipe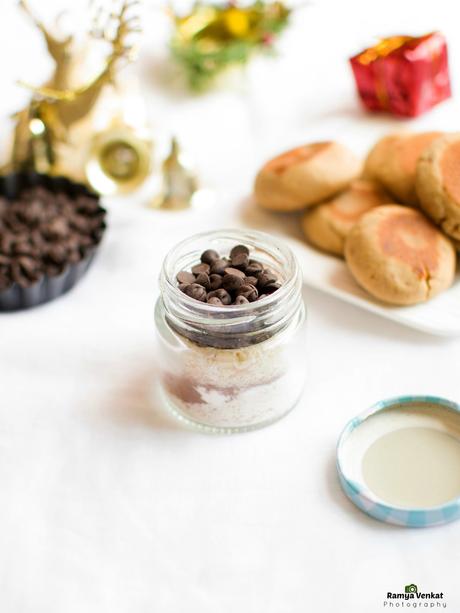 hot chocolate mix with corn flour,cocoa powder,dark chocolate chips

Ingredients

cocoa powder - 1 teaspoon
corn flour - 1/4 teaspoon
grated white chocolate - 2 teaspoons
cinnamon + sugar(powdered) - 1 teaspoon
dark chocolate chips - as needed
Instructions
Mix together corn flour,cocoa powder evenly.Layer cinnamon sugar and corn flour cocoa powder mixture in the bottom.
Add the grated white chocolate and then finally fill it with dark chocolate chips.seal the jar with the lid and place it along with your other edible goodies.
Add a recipe tag with that- boil it with milk and serve.