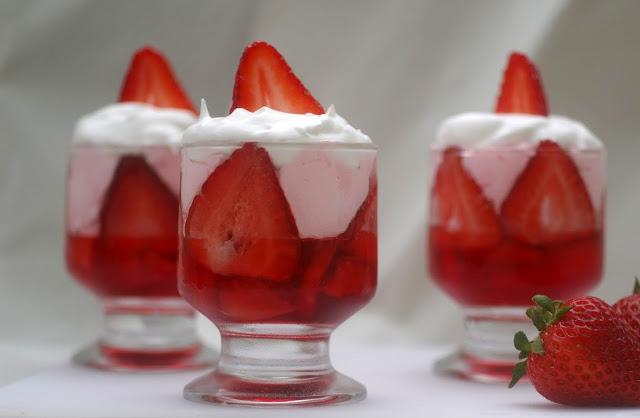 This light and creamy strawberry parfait comes together in a snap!
It showcases the strawberry, a luscious sweet summertime fruit.
Now that School has begun again why not have a quick and reliable midweek dessert to add to your  arsenal?
It has only three ingredients and you probably already have them in your pantry.
For a breakfast treat you could substitute the whipped topping for yogurt.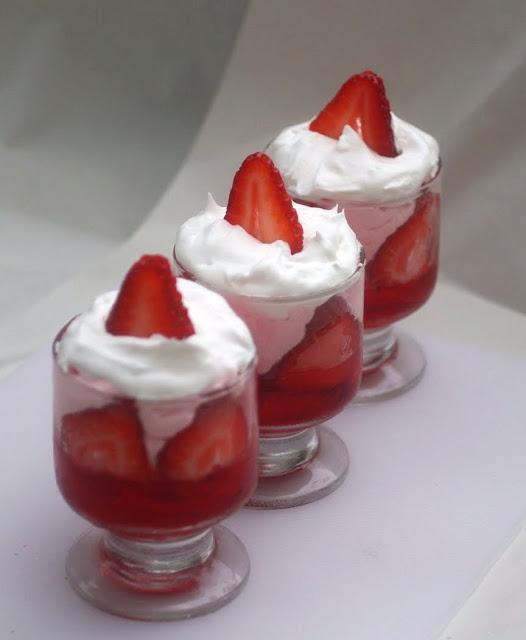 Print Recipe
Strawberry Parfaits
Ingredients:
1 package of strawberry gelatin1 cup sliced strawberries dividedReserve a few for garnish1 container whipped topping
Directions:
Prepare gelatin in accordance to package directions. Allow to cool. Set aside 1/3 cup gelatin. Combine ½ cup strawberries to gelatin and pour into the bottom of your parfait glasses. Refrigerate until set. In a separate bowl, add reserved gelatin and remaining strawberries to whipped topping. Store in refrigerator until ready to assemble. Add reserved gelatin to parfait glass on top of gelatin making layers. Add plain whipped topping and garnish with strawberry slices.
To feed a larger crowd you could make a Strawberry Trifle (click here for the recipe) and substitute the angel food cake for red velvet cake. (I use a box cake mix)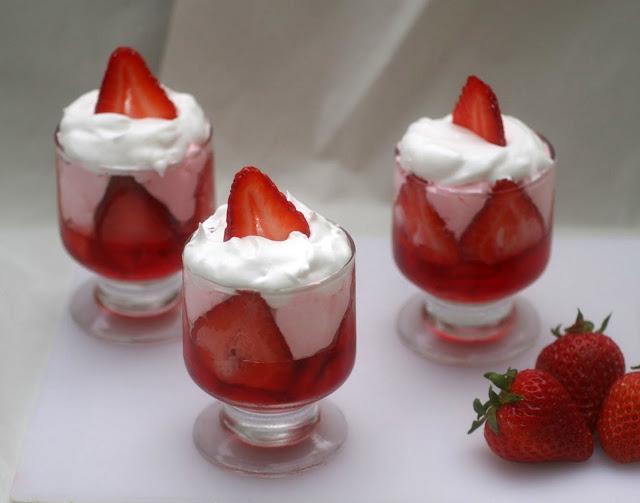 Peace be with you,
Veronica